A single unused ticket to Super Bowl I has sold for a record $66,000 Heritage Auctions' Platinum Sports Auction on February 23-24.
Just 44 unused examples are known to have survived from the historic game, which marked the birth of one of the world's most famous sporting events.
The game between the Green Bay Packers and the Kansas City Chiefs on January 15, 1967 saw the AFL and NFL champions face off against each other for the first time.
The ticket sold was one of only two graded PSA NM-MT 8, and was described as "the finest example available of the sport's most significant ticket".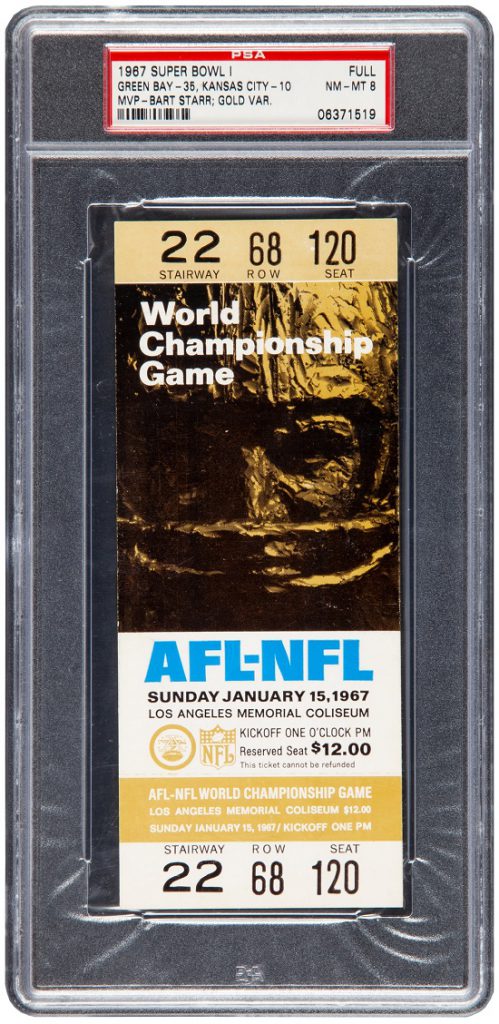 The same ticket had previously sold at Heritage back in 2015 for $26,290, achieving an auction record which stood until it crossed the block once again last week.
That increase in value of 151% in four years clearly illustrates the growth of the market for vintage football memorabilia.
Unused Super Bowl I tickets in higher grades now regularly fetch five-figure sums at auction, and even used ticket stubs from the game can sell for up to $3,000, depending on their condition.
Today Super Bowl Sunday is the biggest sporting event in the U.S calendar, and is regarded by many an unofficial national holiday, with more food consumed than any other day than Thanksgiving.
Even the half-time shows have transformed into musical spectaculars featuring the world's biggest stars, and can sometimes attract bigger audiences than the game itself.
But in 1967 the game was an end-of-season grudge match, arranged as part of a truce agreement between the NFL and the AFL, and appealed mainly to dedicated football fans.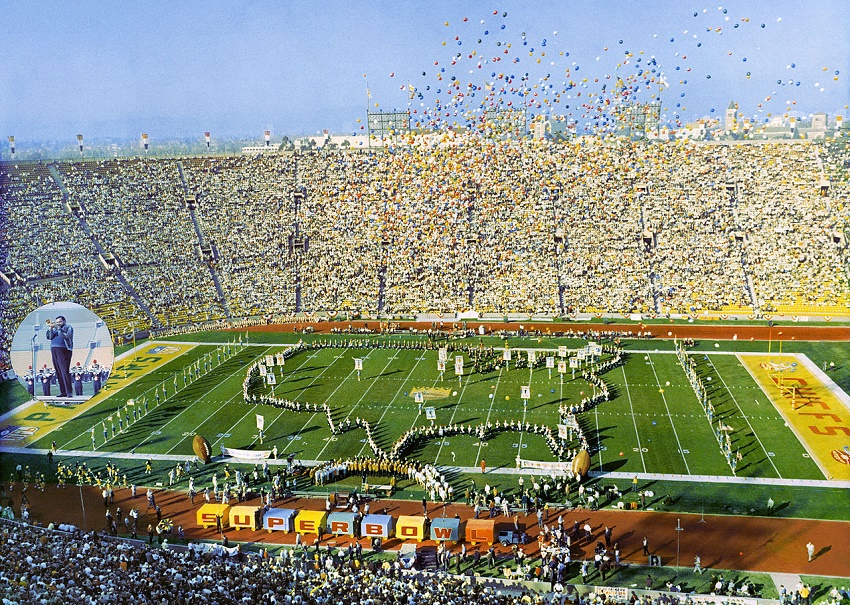 The game at the Los Angeles Coliseum wasn't even a sell-out, with an estimated 33,000 of the 94,000 seats unsold, and many complained about the ticket price of $12 dollars.
At half-time, those fans who did attend were treated to jazz trumpeter Al Hirt and marching bands from the University of Arizona and Grambling State University, accompanied by 300 pigeons, 10,000 balloons and a flying demonstration featuring men in rocket packs.
The game was the only Super Bowl to be broadcast on two TV networks simultaneously, but such was the limited interest that both NBC and CBS wiped their tapes afterwards.
Nobody suspected that the annual game would eventually become a cultural phenomenon across the U.S; and for those lucky few who kept unused tickets, it has also become a potential goldmine.