The crown worn by rapper Biggie Smalls in one of the most iconic music portraits of all-time is heading for auction at Sotheby's this month.
The crown is expected to fetch up to $300,000 when it goes up for sale on September 15, as part of Sotheby's first-ever auction dedicated to the history of hip-hop.
The sale will also include an archive of love letters written by the late rapper Tupac Shakur, along with artwork, photography, jewelry and memorabilia from over 40 years of hip-hop history.
"Since its birth in the Bronx in the 1970s, Hip Hop has become a global cultural force, whose massive influence continues to shape all realms of culture: music, fashion, design, art, film, social attitudes, language, and more," said Cassandra Hatton, Vice President & Senior Specialist in Sotheby's Books & Manuscripts Department.
"This sale is a celebration of the origins and early eras of that influence. We are pleased to announce the auction with two renowned and beloved icons whose lives and lyricism continue to resonate — Biggie and Tupac — with lots that offer an introspective look, in their own way, at the personalities behind their respective public personas."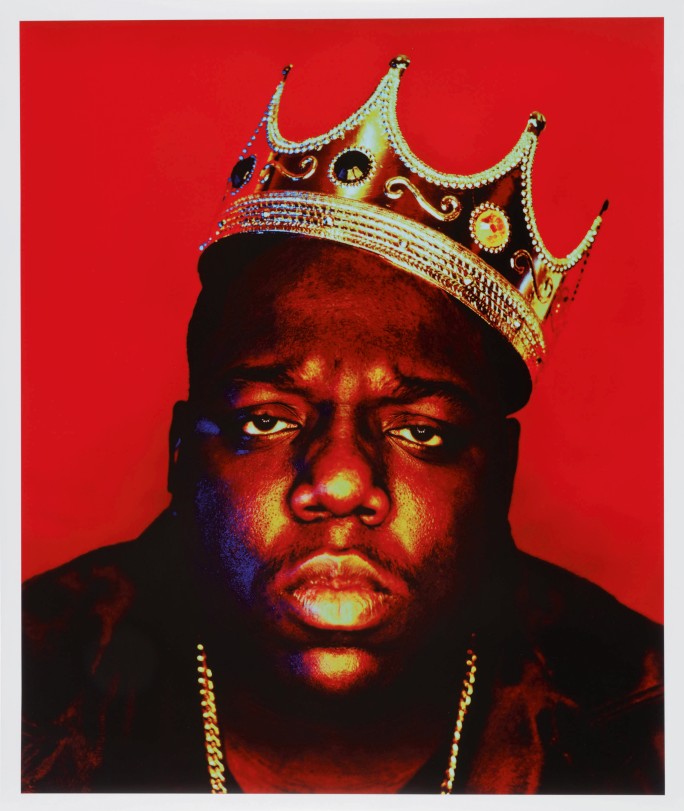 Leading the sale is the plastic crown worn by Biggie Smalls, AKA The Notorious B.I.G, during his 1997 'K.O.N.Y. (King of New York)' portrait session.
The portraits were taken for Rap Pages Magazine by photographer Barron Claiborne, during what would become the last photoshoot of Small's life.
Just three days later, on May 8 1997, he was tragically killed in a drive-by shooting in Los Angeles.
The portrait has since become one of the most recognizable images in hip-hop, and the crown is regarded by many as perhaps the most iconic piece of hip-hop memorabilia ever offered at auction.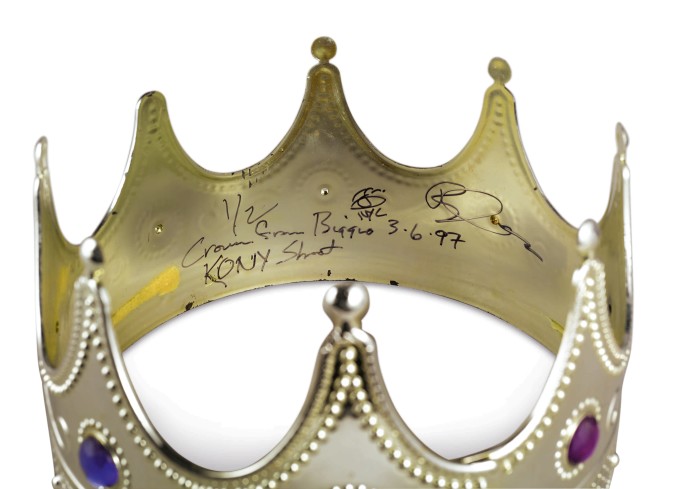 The crown, which is also signed by Smalls, has remained in the personal collection of Claiborne ever since, and will now be offered for sale for the very first time.
"After 23 years in my possession, I'm very excited to share this iconic piece of Hip Hop history with the public," said Claiborne.
"With the tragic events that unfolded just days after the photoshoot, this image of a crowned Notorious B.I.G. became much more than a portrait – the image transformed Biggie Smalls into an aristocratic or saint like figure, forever immortalized as not only the King of New York, but a king of Hip Hop music and one of the greatest artists of all time."