A control stick used by Neil Armstrong during the Apollo 11 mission has sold for $370,000 at Julien's Auctions in Beverly Hills.
The 'Legends and Explorers' auction on July 17-18 featured rare items of space memorabilia alongside props and costumes from classic sci-fi films.
The control stick was one of three from the Apollo 11 command module Columbia, all of which hit the auction block at Julien's.
The first two, known as 'rotational attitude control sticks' were used by Armstrong and Buzz Aldrin to adjust the command module's roll, pitch, and yaw.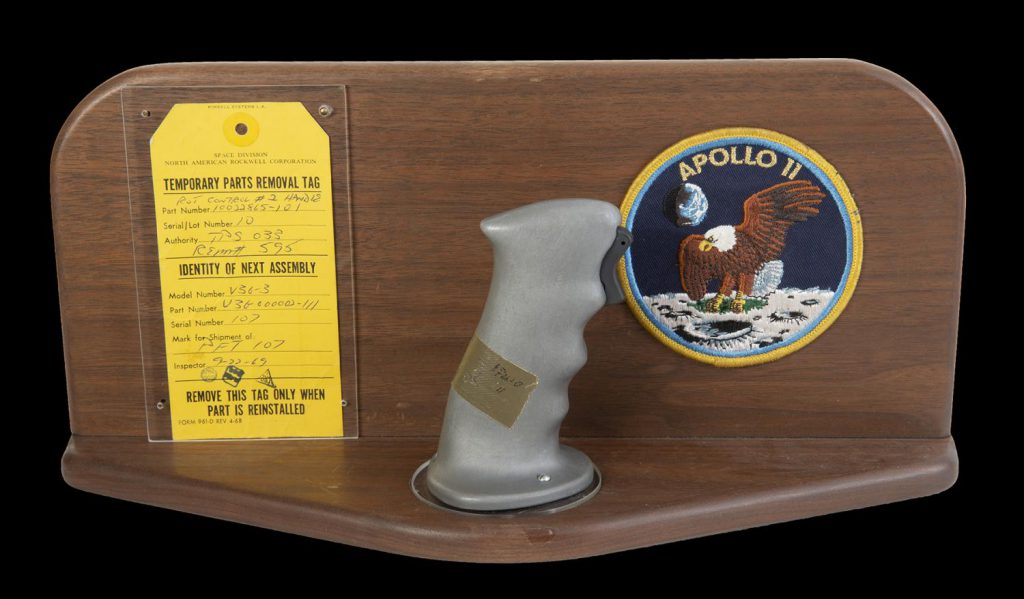 The stick located next to Armstrong in the Columbia command module sold for $370,000 against a pre-sale estimate of $100,000 – $200,00, and the stick located next to Aldrin's seat sold for $256,000.
The third, known as a 'T-handle translational control stick', and used by both Armstrong and command module pilot Michael Collins, sold for $156,250.
According to official NASA records, the three handles were removed from the command module two months after it returned to Earth, and were mounted for presentation to the crew.
However, Armstrong, Aldrin and Collins all refused the gifts, and they were placed inside a safe at the Johnson Space Center in Houston – where they remained for more than 15 years.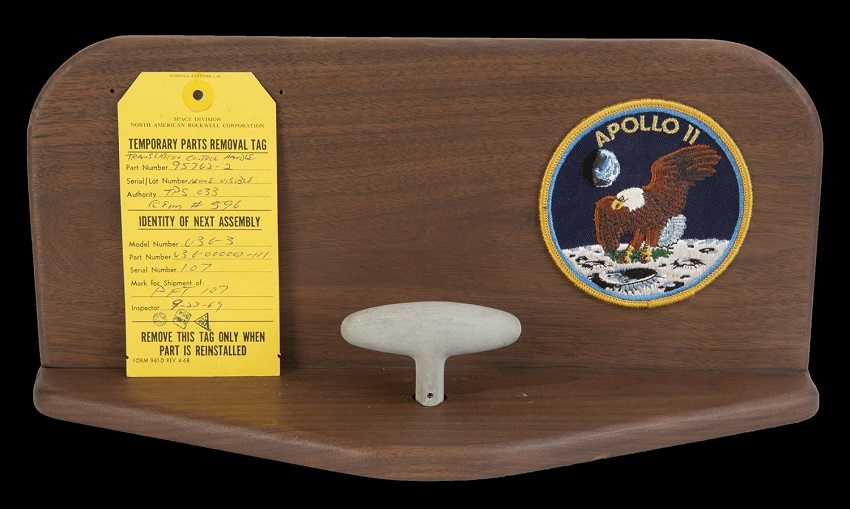 They were eventually discovered by an employee who was told to simply throw them out – but instead he saved them as mementoes following his retirement from NASA.
He later sold them at auction, causing NASA to attempt to recover them through legal channels, but they were unsuccessful in their claims.
The Julien's auction also offered several other significant items of space history, including a space-flown NASA tool kit from Apollo 17 which sold for $102,400; and an original 1968 spacesuit glove assembly designed to fit Neil Armstrong, which sold for $76,800.