A 120-year-old print portfolio that nobody believed existed is heading for auction at Sotheby's, after it was discovered hidden in a private collection.
'Les Peintres-Graveurs' was first published by the renowned art dealer Ambroise Vollard in 1896, and features rare prints by the likes of Auguste Renoir and Edvard Munch.
Just 100 copies of the portfolio were produced, but the vast majority were later broken up into individual prints and sold separately.
It was thought that none of the portfolios had survived intact, until a single complete copy was recently discovered in a private European collection.
Having been owned by the same family for almost a century, the portfolio will now hit the auction block at Sotheby's in London, where it's expected to sell for up to £1 million.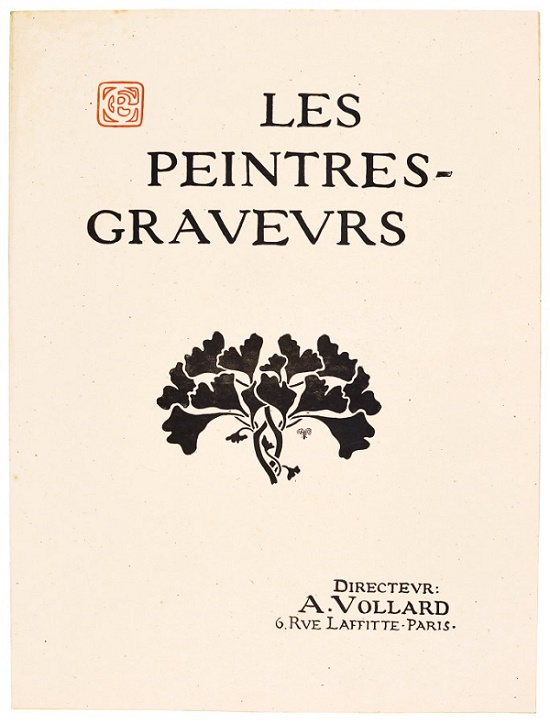 "The discovery of this complete portfolio is just astounding," said Severine Nackers, Head of Sotheby's Prints Department in London. "As far as we know, it is the only complete example still in existence."
Ambroise Vollard was one of the most significant art dealers and patrons of the 20th century.
Throughout his life he supported artists such as Pablo Picasso, Paul Gauguin and Paul Cézanne at the start of their careers, and played a vital role in the promotion of Impressionism and Post-Impressionism.
His gallery was described as "the epicentre of Parisian bohemia", and by the time of his death in 1939 he had amassed a private collection of more than 10,000 artworks.
But in 1896 he was just a young dealer with a passion for lithography, who staked both his reputation and his fortune on unknown talents.
He provided the financial backing and the expert guidance for many artists to experiment with printmaking for the first time, and thus helped elevate the medium into an art form of its own right.
'Les Peintres-Graveurs' was published in an edition of 100 copies, and included 13 lithographs, four etchings, two color drypoints, two woodcuts, and one embossing.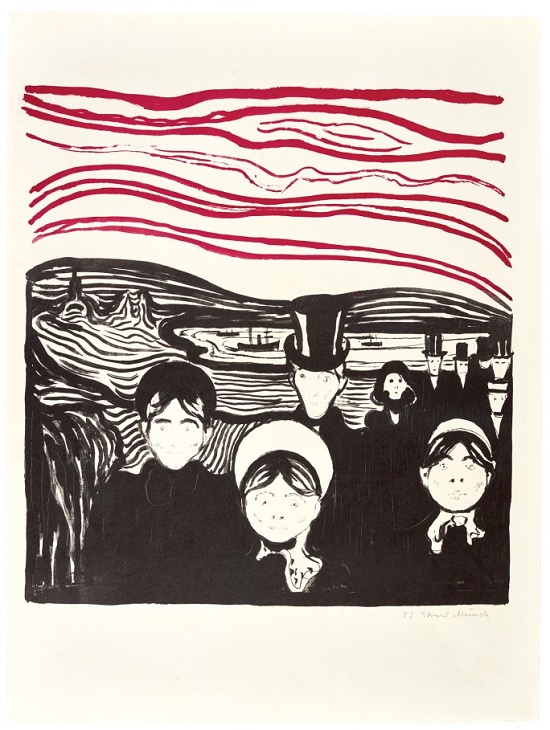 Perhaps the most famous work amongst the collection is 'Angst' by the Norwegian artist Edvard Munch, painter of the iconic artwork The Scream.
A year after creating his masterpiece he arrived in Paris and immediately caught the attention of Vollard, who encouraged him to produce his first-ever color lithograph for the portfolio.
'Angst' is a striking companion piece to 'The Scream', and individual copies of the print have been known to fetch upwards of £500,000.
Elsewhere the portfolio includes rare works by Pierre Bonnard, Odilon Redon, Théo van Rysselberghe, Auguste Renoir, and Edouard Vuillard.
For collectors, the Sotheby's sale offers the sole opportunity to acquire one of the most important print portfolios ever produced.
According to Nackers, "the portfolio stands testament to the work of one of history's greatest publishers, and to the history of printmaking as a whole."
Having been purchased in Paris in the 1920s, it now reappears almost 100 years on as a unique piece of art history – so we wouldn't be surprised to see it easily surpass the £1 million mark on September 17.