Luke Skywalker's lightsaber will lead a selection of rare Star Wars memorabilia heading for the auction block at Profiles in History next month.
The iconic prop was used by Mark Hamill in the original 1977 film, and is regarded as one of the most famous weapons in movie history.
It is now expected to sell for $150,000 – $200,000 when it goes up for sale as part of a major three-day auction in Los Angeles on December 11-13.
Last year Profiles in History sold another lightsaber used on-screen by Hamill in both Star Wars and The Empire Strikes Back for a record $450,000.
And just last month a lightsaber used by Hayden Christensen as Anakin Skywalker in Star Wars: Revenge Of The Sith sold at a Prop Store auction for £135,300 ($175,400), setting what's believed to be a new record for memorabilia from the trilogy of prequel films.
(Update: As of December 11, the lightsaber has been withdrawn from the auction following questions about its authenticity).
Further highlights from the sale include a pair of rare Imperial helmets worn in Star Wars and Return of the Jedi.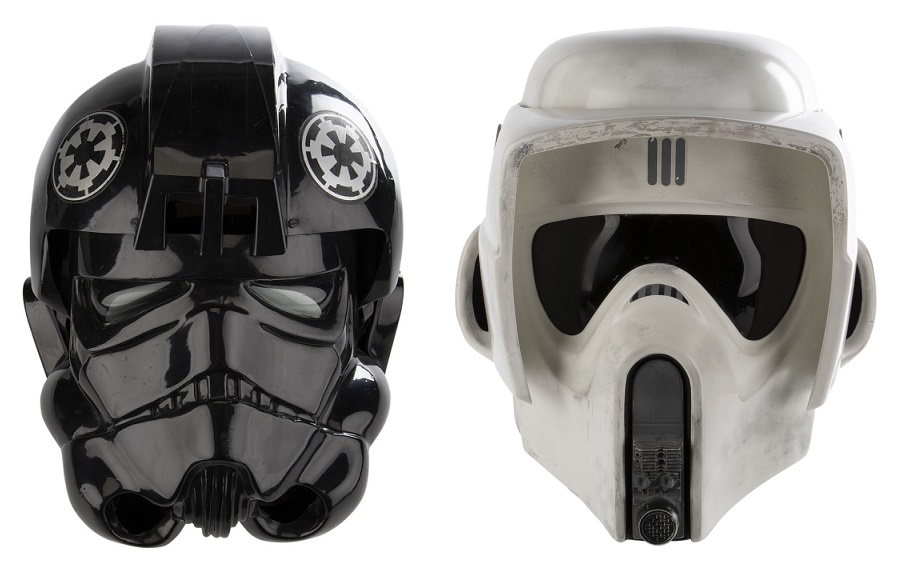 First is an original Imperial T.I.E. Fighter Helmet from Star Wars, which comes with an estimate of $200,000 – $300,000.
Just 14 of the black helmets were made by the production team, and just a handful survive to this day, with several destroyed during filming and two further examples repainted for use in The Empire Strikes Back.
Back in 2016, another of the helmets was offered for sale at the Prop Store in London, where it trebled its high estimate of £70,000 to sell for £216,000 ($280,320).
Second is an Imperial Scout Trooper helmet used in Return of the Jedi, which is expected to sell for $100,000 – $150,000.
It's believed that around 20 – 25 examples of the helmet were produced, with most examples now tucked away in private collections or owned by the Official Lucasfilm Archive in California.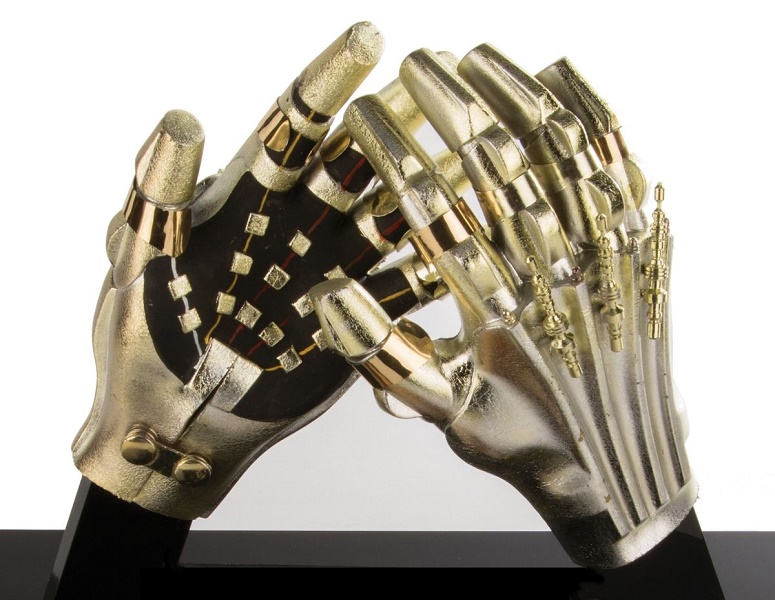 The auction will also include a screen-worn Imperial Stormtrooper helmet from Star Wars: The Force Awakens, signed by cast members including Harrison Ford, Carrie Fisher, Mark Hamill and Daisy Ridley, estimated at $80,000 – $120,000.
And rounding out the Star Wars treasures on offer will be a pair of C-3PO's golden hands, as worn by Anthony Daniels on-screen in The Return of the Jedi, estimated at $40,000 – $60,000.