A lock of Ludwig Van Beethoven's hair could sell for more than $15,000 when it goes up for auction at Sotheby's next week.
The large lock of the composer's grey and brown hair will cross the block in London on June 11, as part of a sale featuring important musical manuscripts.
The hair is said to originate from the collection of pianist and composer Anton Halm (1789-1872), who worked with Beethoven during the final year of his life.
Years later Halm recounted the tale to Beethoven's renowned biographer A.W. Thayer, who recorded it in his notes:
"I [Halm] asked Carl Holz to forward my wife's request to Beethoven and, after a few days, she received a lock of hair through a third party, supposedly Beethoven's.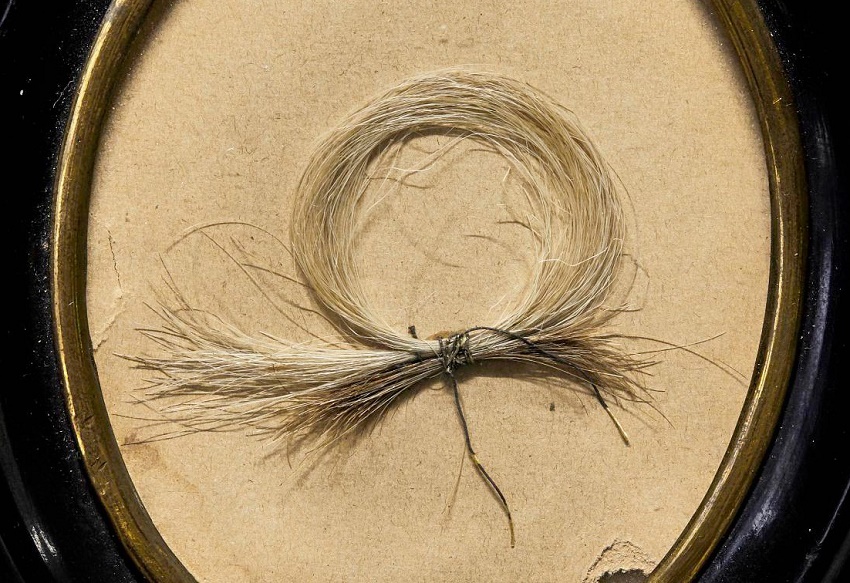 "Meanwhile, Carl Gross, a skilful amateur cellist, asked me with a cheeky smile, 'Who knows if the hair is genuine?', although I had no doubts about it. Once I had completed the piano arrangement, I took it to show Beethoven…
"As I was about to leave, he turned to me with a fearsome expression and said: 'You have been deceived about this lock of hair! See what terrible creatures I am surrounded by, whom respectable people should be ashamed to be with. You've been given the hairs of a goat'.
"And with that, he gave me a sheet of paper containing a considerable quantity of his hair, which he had cut off himself, telling me 'This is my hair!'"
Not only is the lock of hair a historic relic from one of music's greatest composers, but it also goes some way to solving the mystery behind his death in 1827.
Beethoven was just 56 when he died, and had suffered with a number of serious ailments throughout the final years of his life – a period during which he had completed some of his finest works.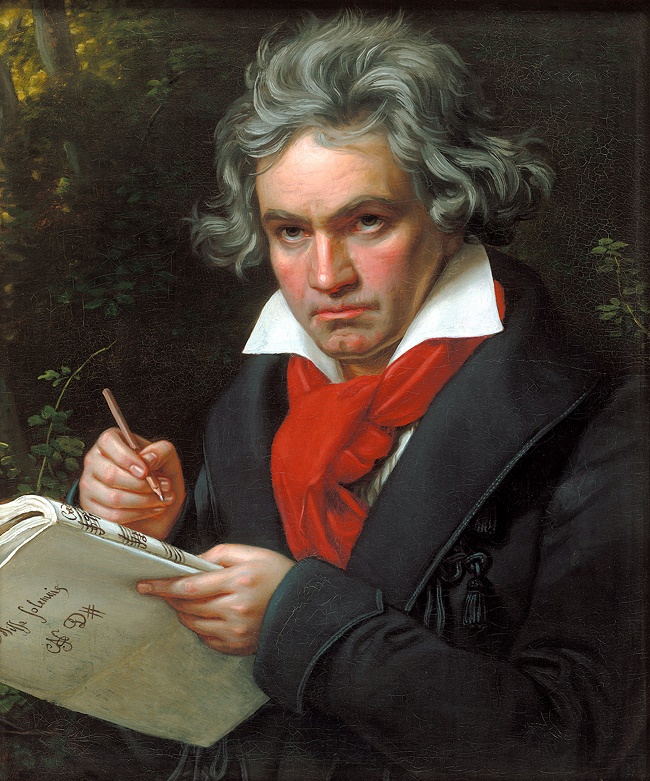 The cause of his death has remained a source of contention for almost 200 years, having variously been attributed to alcoholic cirrhosis, syphilis, infectious hepatitis and lead poisoning.
In 1994 Sotheby's sold another lock of Beethoven's hair, which had originally been cut from his head on his deathbed by the music student and future composer Ferdinand Hiller.
The new owners then had the lock scientifically tested, and discovered that it contained an unusually high lead content which would suggest Beethoven may have been poisoned by the heavy metal.
Lead was commonly found in many 19th century medicines, and was often illegally used to sweeten the fortified wines of which Beethoven was particularly fond.
According to Sotheby's, the hair currently on offer was scientifically tested in 2007 and found to contain similarly high levels of lead – evidence which supports the theory that it was a combination of his heavy drinking and dangerous medical treatments which eventually killed him.