A single chess piece from the famous Lewis Chessman hoard has sold for £735,000 ($928,380) at Sotheby's in London today (July 2).
The historic figure is believed to originate from a set carved from walrus tusk more than 800 years ago, and discovered on a Scottish beach in the 19th century.
The figure had recently been rediscovered by Sotheby's experts, having spent decades hidden in a draw after it was purchased by an Edinburgh antiques dealer in 1964 for just £5.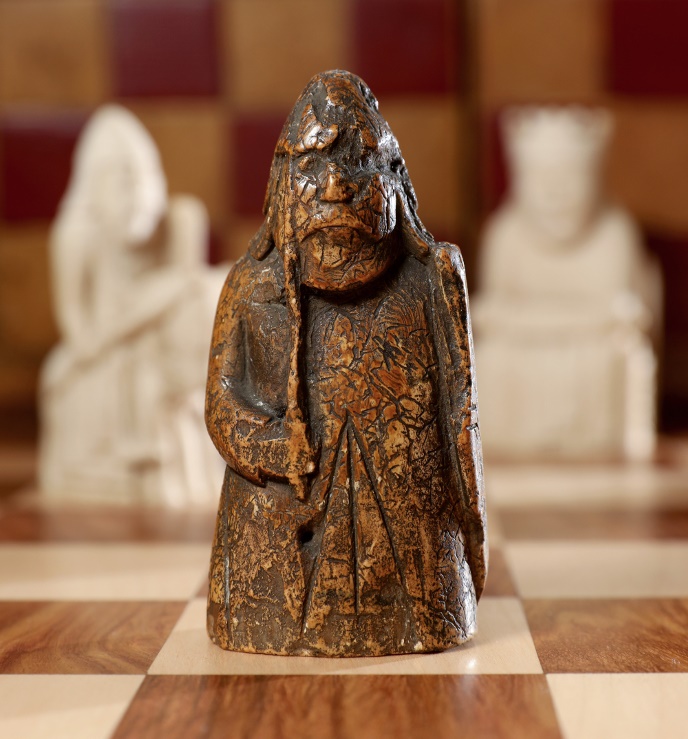 The Lewis Chessmen were part of a hoard found buried on a beach on the Scottish Isle of Skye in 1831, and their discovery remains one of the most famous in Scottish archaeological history.
The delicate figures, carved from walrus tusk and whales' teeth, are thought to have originated from Trondheim, Norway between 1150 and 1200.
It's believed the set could have belonged to a wealthy merchant, who hid them for safekeeping whilst travelling on the busy trade route between Norway and Ireland.
The original hoard comprised 93 objects, with 11 pieces currently owned by the Society of Antiquaries of Scotland and 82 by the British Museum.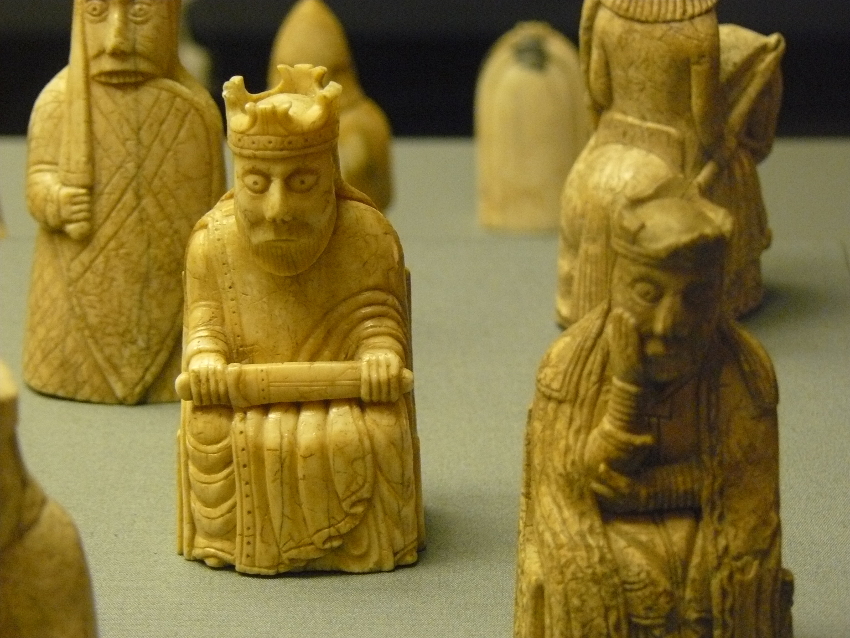 However, the chess set was incomplete and the missing five pieces were believed lost forever – until now.
The newly-discovered piece is a warder, the equivalent to a rook on a modern board, and stands 8.8cm tall.
How it became separated from the main set remains a mystery, but in 1964 it was discovered in an antique shop by an Edinburgh dealer, labelled "antique walrus tusk warrior chessman".
Although unaware of its historic importance, he purchased it for £5 (approximately £100 today) and it remained in his collection for years before passing down through his family.
"When my grandfather died my mother inherited the chess piece," said the present owner, who wishes to remain anonymous.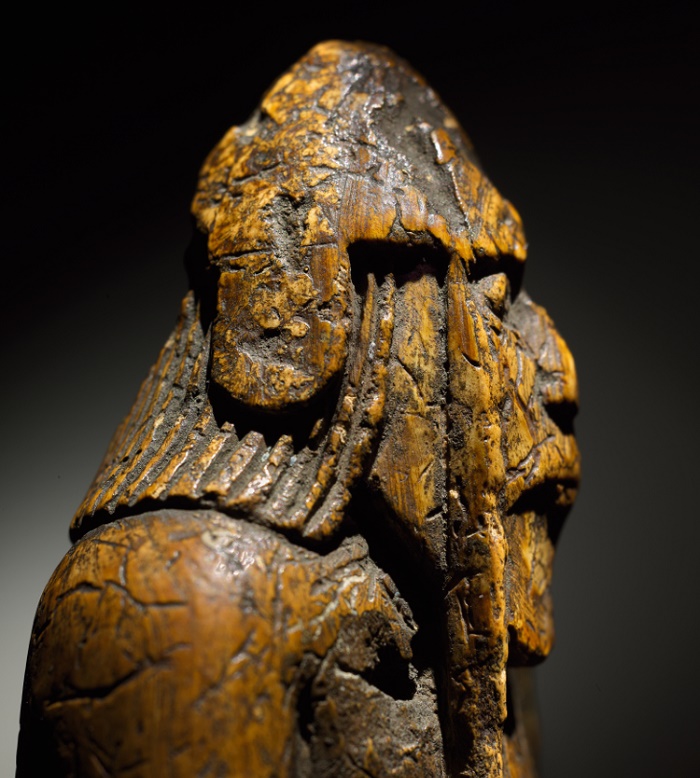 "My mother was very fond of the chessman as she admired its intricacy and quirkiness. She believed that it was special and thought perhaps it could even have had some magical significance.
"For many years it resided in a drawer in her home where it had been carefully wrapped in a small bag. From time to time, she would remove the chess piece from the drawer in order to appreciate its uniqueness."
Although she recognized the piece's 'magical' quality, it wasn't until it was taken to a valuation day at Sotheby's that its true value – in both the historic and financial sense – was revealed.
"This is one of the most exciting and personal rediscoveries to have been made during my career," said Alexander Kader, Sotheby's Co-Worldwide Head of European Sculpture & Works of Art.
"There is certainly more to the story of this warder still to be told, about his life over the last 188 years since he was separated from his fellow chessmen, and just as interesting, about the next chapter in his journey now that he has been rediscovered."