One of the most legendary cars in U.S automotive history, the Tucker 48, is heading for auction in Mississippi next month with Bonhams.
The historic vehicle is one of only 51 examples built by the maverick American businessman Preston Tucker, and is expected to fetch up to $2 million when it crosses the block on April 27.
Bonhams will offer the car without reserve during a sale of the Tupelo Automotive Museum collection, which features more than 150 classic automobiles and hundreds of pieces of vintage automobilia.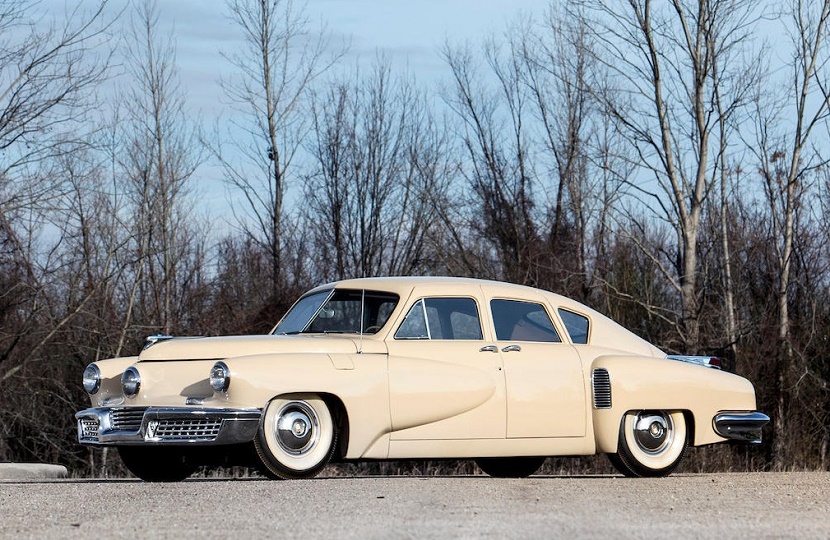 Preston Tucker was a Michigan-born businessman and engineer with a passion for fast cars.
In 1946, having spent his life dreaming of designing his own vehicle, Tucker decided to take on the nation's three major manufacturers (General Motors Corporation, Ford Motor Company and the Chrysler Corporation) at their own game.
He called his car the 'Tucker Torpedo', later renamed as the 'Tucker 48', and described it as "the car of the future".
With a stylish Art Deco design, and innovative features such as a third central headlight, pivoting fenders, a rear engine and a pop-out windscreen, the car capture the imagination of the public when the prototype appeared in 1947.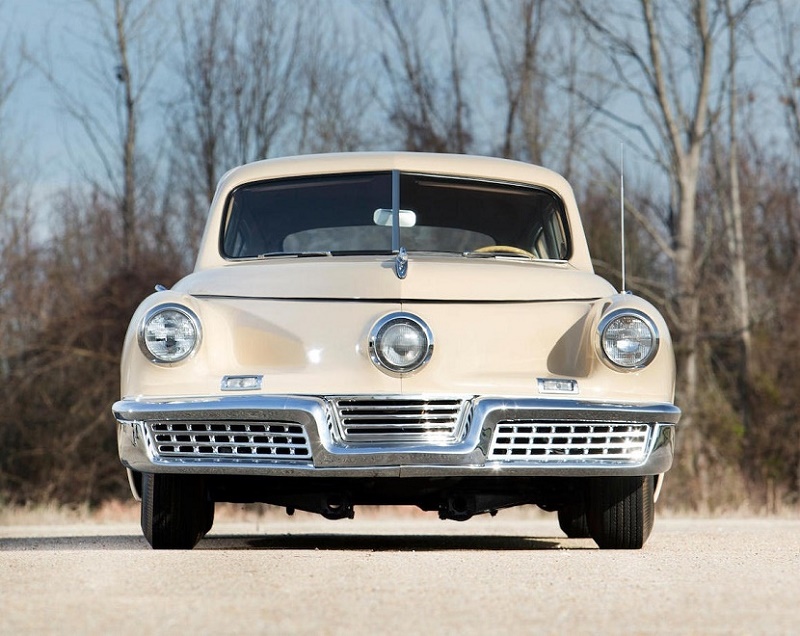 He raised enough money to open a factory in Chicago, and in 1948 set about producing hand-built prototypes which would eventually lead to mass production.
However, the 'Big Three' used their connections to hamper his progress by denying him supplies such as steel, and Tucker's own often dubious ways of raising capital led to an investigation by the Securities and Exchange Commission.
Tucker was eventually cleared of all charges, but his dream was over.
The value of the company's stock plummeted, and with its line of credit cut off they were forced to declare bankruptcy in 1950 before the Tucker 48 ever went into full production.
All that remained were the hand-built prototypes – although it would surely please Preston Tucker to know that they are now amongst the most famous and sought-after American cars ever built.
Of the 51 examples produced at Tucker's factory, just 47 are known to have survived, and those that do are usually found in major museums.
Factory records reveal that the car offered at Bonhams was completed on September 19, 1948, and retains its original matching-numbers engine.
It was one of seven examples used by Preston Tucker during endurance testing at the Indianapolis Motor Speedway, and also appeared on-screen in his famous 1948 promotional film 'The Tucker: The Man and the Car'.
It later passed through the hands of several Tucker enthusiasts before being fully restored in the 1980s, and in 1996 it became one of the headline attractions of the Tupelo Automotive Museum.
Twenty-three years on the Tucker 48 will hit the market once again, with examples now regularly achieving seven-figure sums at auction.
"Each Tucker automobile is the hand-built manifestation of one man's soaring dream," said Bonhams. "This represents a rare opportunity to become part of this uniquely American story."