A car used by President John F. Kennedy on the morning of his assassination will be offered for auction at Bonhams next month.
The Lincoln Continental was the last car to carry Kennedy on November 22, 1963, before the motorcade which took him into Dealey Plaza – and the crosshairs of Lee Harvey Oswald.
The historic car is now expected to sell for up to $500,000 when it hits the block on October 14, as part of a special Bonhams sale entitled The American Presidential Experience.
Just hours before his assassination, Kennedy spoke at a breakfast at the Fort Worth Hotel in Dallas before being driven to Carswell Air Force Base along with his wife Jackie and Texas Governor John Connally.
The car used for the journey was a white 1963 Lincoln Continental Convertible, which had been loaned to the President by local car dealer Bill Golightly.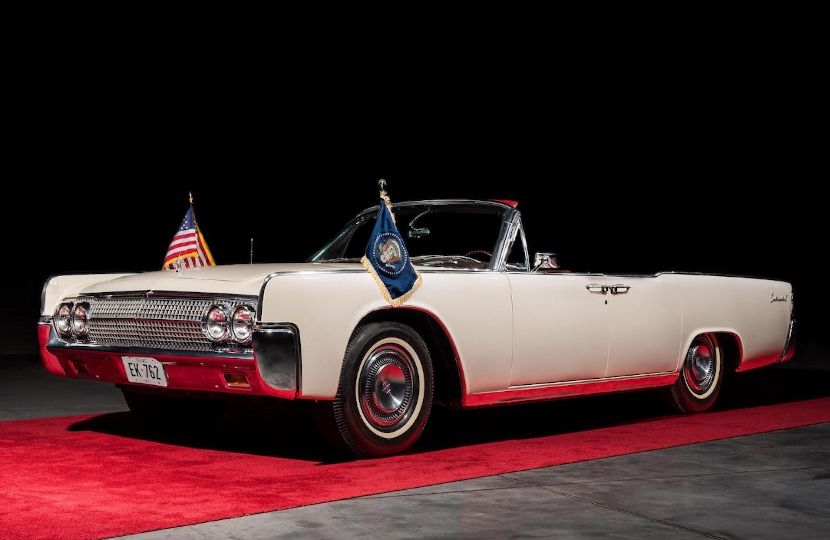 The Lincoln was given the official title 'Limo One' by the President's security team for his trip to Dallas, and was sold to a private owner following Kennedy's death.
In 1967 it was acquired by L.H. "Buddy" Hough, owner of the controversial Museum of American Tragedy in St Augustine, Florida, and it remained on display for more than 30 years.
It now goes up for sale with an estimate of $300,000 – $500,000, and a description as "the last car to safely transport President Kennedy".
The Bonhams auction will also include another intriguing item used by JFK on the morning of his murder – the telephone on which he made his final call.
The pair of original rotary telephones from the Fort Worth Hotel's Presidential Suite will be offered for sale with a pre-sale estimate of $20,000 – $30,000.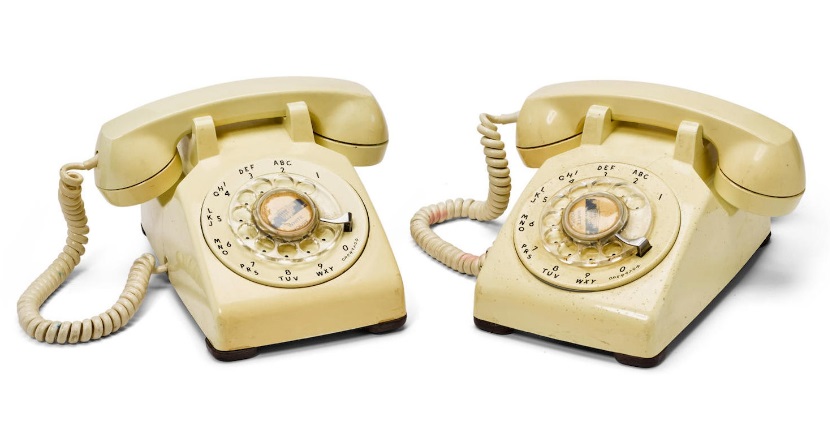 When Kennedy and his wife arrived at the hotel, they discovered that the Presidential Suite had been decorated with numerous valuable artworks including paintings by Picasso, Monet and Van Gogh.
The surprise exhibition had been organized in their honour, and included a catalogue of the works on-loan for their visit.
The President and the First Lady were so delighted that they decided to phone the organizers to thank them – and found a list of names in the catalogue.
So the last person to ever receive a phone from John F. Kennedy was not a head of state, a fellow politician or a member of his security team.
It was in fact Mrs Ruth Carter Johnson, a Dallas arts patron, who was at home looking after her sick child and was startled to find herself speaking to the President and First Lady.
Johnson was the founder of the Amon Carter Museum of Western Art in Fort Worth, and later became the first woman to be appointed to the board of directors of the National Gallery of Art in Washington, D.C.