Kurt Cobain's cardigan worn during the 1993 Nirvana MTV Unplugged performance has sold for a world record price at Julien's Auctions.
The cardigan fetched a remarkable $334,000 during an auction of music memorabilia at the Hard Rock cafe in New York on October 25.
It had remained unwashed since Cobain last wore, it and came complete with its original stains and cigarette burns.
According to the auction house the cardigan is now the world's most valuable sweater.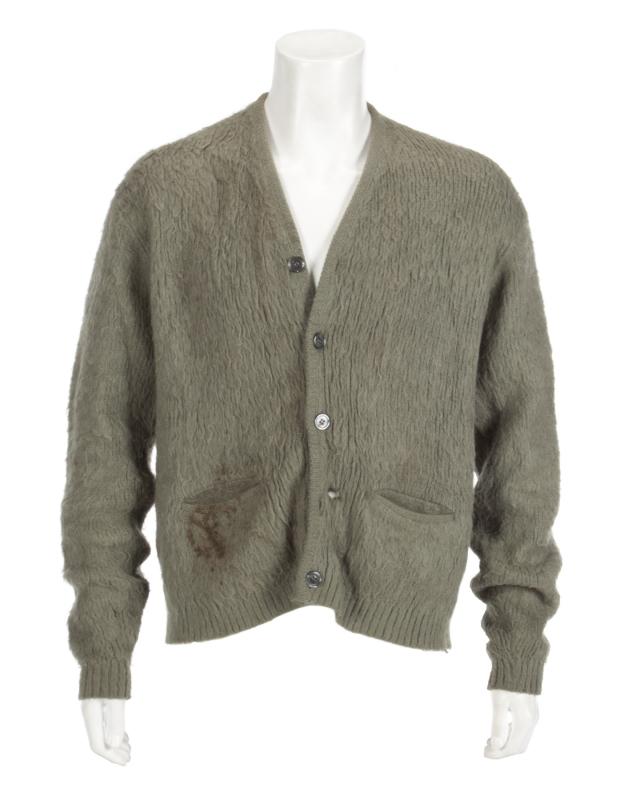 Cobain famously wore the cardigan during Nirvana's appearance on MTV Unplugged, which became one of the seminal moments in the band's career.
Following his death just five months later, Cobain's widow Courtney Love gave the cardigan to Jackie Farry, who worked as an assistant to the couple and served as a nanny to their daughter Frances Bean.
The cardigan had previously sold at Julien's Auctions back in 2015 for $137,500, smashing its estimate of $50,000 and setting a new record for a piece of Nirvana memorabilia.
The latest sale means the cardigan has now more than doubled in value in the space of just four years.
However it no longer holds the record price for Nirvana memorabilia, as another of Kurt Cobain's treasured items achieved an even higher sum at the same auction.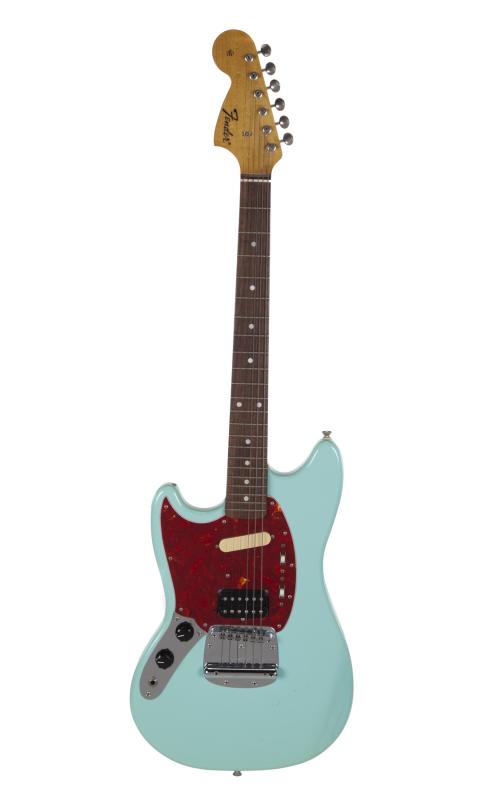 Along with the cardigan, Julien's also offered his custom-built, left-handed Fender Mustang guitar, which Cobain played on stage during Nirvana's 1993 In Utero tour.
The turquoise guitar with a red mottled pickguard was created especially for Cobain in 1993 by instrument maker Scott Zimmerman, working in collaboration with Japanese manufacturer FujiGen.
It came with a letter of authenticity from Courtney Love stating it was one of Cobain's favourite guitars – which is perhaps why it survived intact, when many of his other instruments ended up smashed into pieces during gigs.
The guitar eventually sold for $340,000, breaking the old record for one of Cobain's guitars by more than $200,000.
In addition to the two record-breaking lots, the Julien's sale also included a 12-page recording agreement between Nirvana and Geffen Records, signed by all three members of the band in 1992.
And like the previous items, the contract soared past its top estimate of $3,000 to sell for $21,875.