A lost renaissance masterpiece discovered hanging in a French kitchen has sold over $26 million during an auction in Paris.
The religious painting entitled 'Christ Mocked' dated from around 1280, and was the work of the medieval Italian artist known as Cimabue.
The painting was discovered earlier this year when auctioneer Philomène Wolf made a routine valuation call to a house on the outskirts of Compiègne, north of Paris.
The 1960s home belonged to a woman in her nineties who was planning to move, and wanted to know if any of her possessions were worth anything.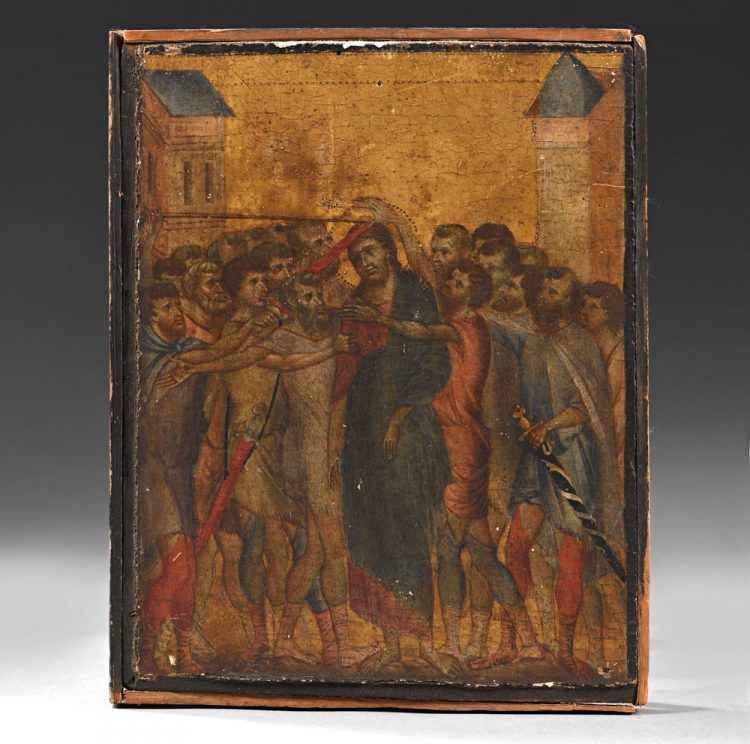 The tiny painting was found hanging above a hotplate in the kitchen, and had been destined for the scrap heap along with the rest of the home's contents if Wolf had not found time to make the visit.
The family believed the small painted wooden panel to be a relatively worthless Russian religious icon, and had no idea where it had originally come from.
But recognizing the quality of the work, if not the historic significance, Wolf suggested they had it valued by experts.
Renaissance art expert Eric Turquin and his team then used infrared technology to authenticate the piece and match it to the handful of Cimabue paintings still in existence.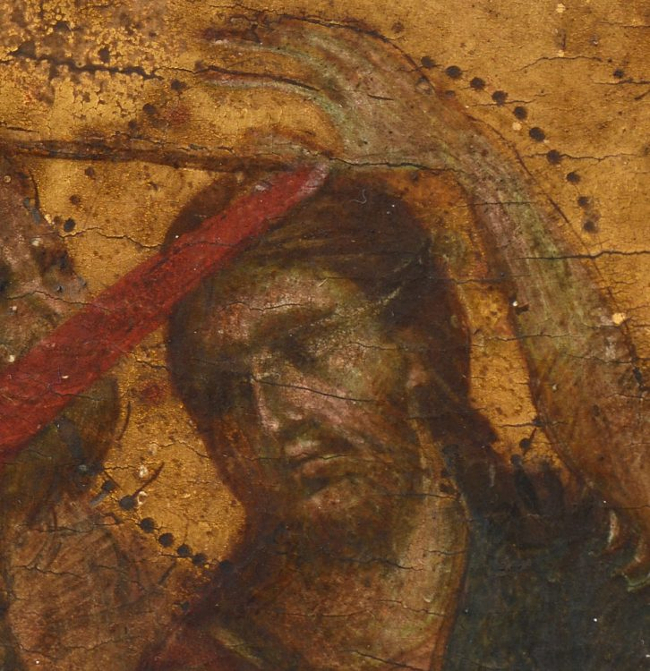 Cimabue (c.1240 – 1302) has been described by some art historians as "the father of the Renaissance", due to his realistic depiction of human figures which inspired later artists.
The panel discovered in France was originally part of a larger work depicting the life of Christ, of which just two other parts are known to exist.
The first, 'The Virgin and Child', is owned by The National Gallery in London, and the second, 'The Flagellation' is held in the Frick Collection in New York.
Art experts had been searching for further panels from the work for centuries – but it's unlikely they would have expected to find one in the kitchen of a French suburban home.
Prior to the discovery just 11 Cimabue paintings were known to have survived, and none had ever been offered at auction.
With no previous sales to compare with, the auction house had given the painting a pre-sale estimate of €4 – €6 million ($4.4 – $6.6 million).
However, as soon as the painting hit the block at the Actéon auction house in Paris it sparked a fierce battle between eight bidders, who pushed the final price to €24.2 million ($26.85 million) including buyer's premium.
That price makes 'Christ Mocked' the most valuable medieval artwork ever sold at auction – and proves yet again that remarkable treasures can still be found in the most unlikely of places.