A collection of hand-drawn sketches by the iconic fashion designer Karl Lagerfeld is up for auction in Miami later this month.
The rare sketches were created by Lagerfeld in the early 1960s for the Italian fashion house Tiziani, where he began his career as a freelance designer.
Originating directly from the company's archives, the sketchbooks and drawings will cross the block at Urban Culture Auctions, in association with Palm Beach Modern Auctions, in Florida on April 16.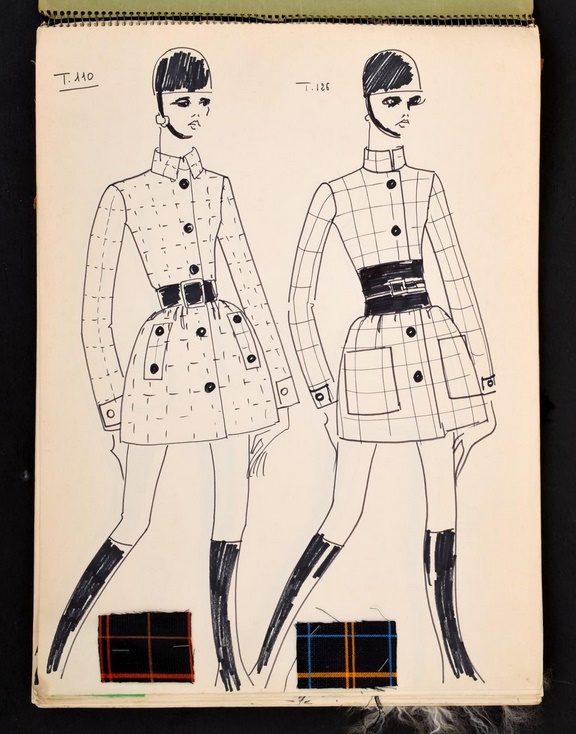 In total, 125 original drawings and sketchbooks will be offered for sale, with estimates ranging from $500 up to $4,000.
However, following Lagerfeld's recent passing in February 2019, renewed interest in his legacy could see them achieve even higher prices.
With a career spanning six decades, Karl Lagerfeld was one of the fashion world's most famous and influential designers.
He served as the creative director for Chanel for over 35 years, and worked with Fendi for more than 50 years, as well as establishing his own long-running brand in 1984.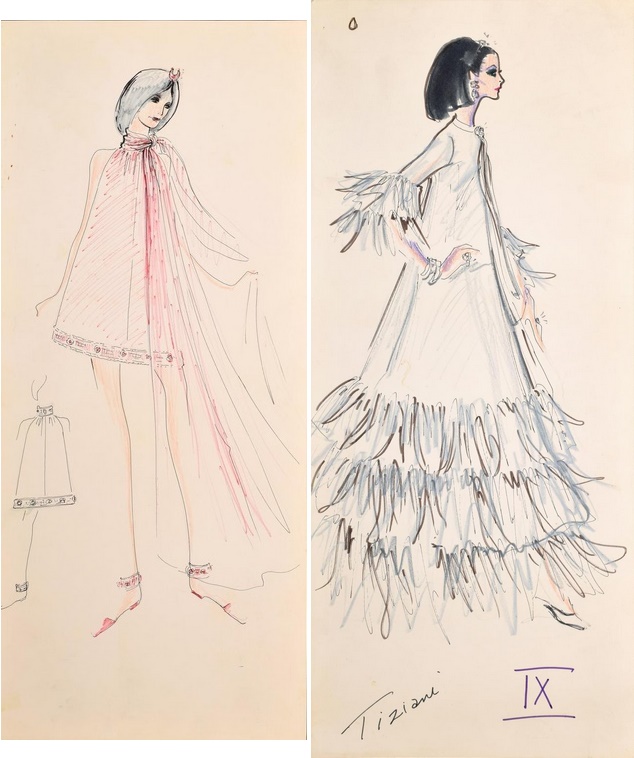 But back in 1963 Lagerfeld was just another young freelance designer in Rome, seeking to establish himself in the world of couture.
When American designer Evans Richards founded the fashion house Tiziani in 1963, he hired Lagerfeld to work closely alongside him, and he soon proved a hit with the company's celebrity clients including Elizabeth Taylor, Gina Lollobrigida, and Principessa Borghese.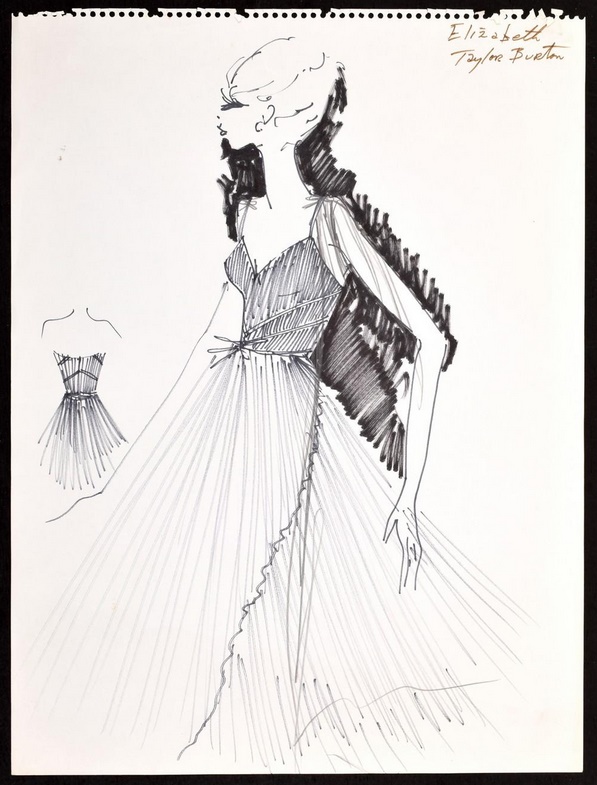 Lagerfeld went on to make a name for himself with brands such as Charles Jourdan, Chloé, Krizia, and Valentino, before beginning a relationship with Fendi in 1967 which would last until the end of his life.
His original designs remained tucked away in the Tiziani archives, where they were saved for posterity by a series of owners over the decades.
Lagerfeld himself was renowned for discarding his sketches, and in a 2007 interview with The New Yorker, he claimed:
"I throw everything away! The most important piece of furniture in a house is the garbage can! I keep no archives of my own, no sketches, no photos, no clothes — nothing! I am supposed to do, I'm not supposed to remember!"
Palm Beach Modern Auctions first offered a collection of Lagerfeld's sketches from the Tiziani archives in 2014, in a sale which attracted global attention.
Prior to the initial sale, auctioneer Rico Baca told the Huffington Post "It was not meant to be art, but as 50 years have gone by, it has become art because it was done by Lagerfeld."
Following the legendary design's death, this second selection of rare designs and sketches looks set to take on added significance – and perhaps some added value as well.