A wig worn by Judy Garland during filming of The Wizard of Oz has smashed its estimate at a Profiles in History sale, featuring memorabilia from the personal collection of her daughter Liza Minnelli.
Garland had worn the long blonde wig during the first week of shooting, before producers changed their minds about her appearance, causing weeks of reshoots.
Although it never actually appeared on-screen, the wig was an important piece of history from the iconic film, and sparked a fierce bidding war between collectors.
Initially estimated to sell for just $800 – $1,200, the wig soared to a final price of $17,920 (including buyer's premium).
The story behind the wig points to the turmoil which surrounded the set of The Wizard of Oz during the early weeks of filming in October 1938.
Norman Taurog had originally been hired to direct the picture, but was reassigned by the studio after filming a handful of Technicolor tests.
The reigns then passed to Richard Thorpe, who shot nine days' worth of footage including Dorothy's first encounter with the Scarecrow, and her rescue from the Wicked Witch's castle.
But upon seeing the footage, producer Mervyn LeRoy was far from happy, as he felt Thorpe was rushing the shoot and that Garland was being misdirected.
The character of Dorothy was originally a blonde, with a baby doll dress and glamorous make-up, and Garland's performance was highly exaggerated – a far cry from the Kansas farm girl of L. Frank Baum's books.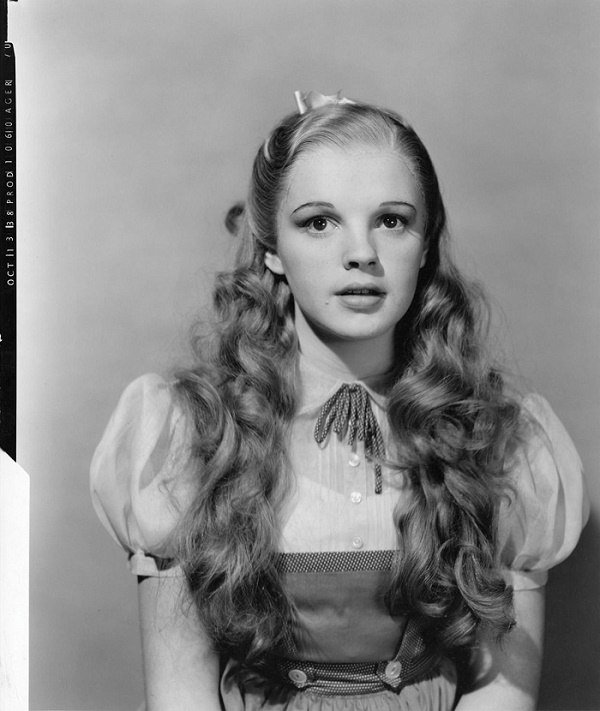 LeRoy promptly fired Thorpe and hired George Cukor to steady the ship. The new director's first step was to change Garland's appearance to a more natural look, swapping the long blonde locks for auburn pigtails and her baby doll outfit for a simple gingham dress.
In 2014, one of those first gingham dresses worn by Garland during Cukor's costume tests sold at Bonhams for $245,000, proving that movie memorabilia doesn't always have to be screen-worn to be valuable.
Cukor's guiding hand may have saved the picture, but he never shot a single frame of film as he had a prior commitment to direct Gone With The Wind. Instead he handed over to third director Victor Fleming – and the rest is movie history.
Decades later in 1970, MGM Studios famously auctioned off their entire archive of movie costumes including those worn by the Wizard of Oz cast, such as Dorothy's ruby slippers and Bert Lahr's Cowardly Lion outfit.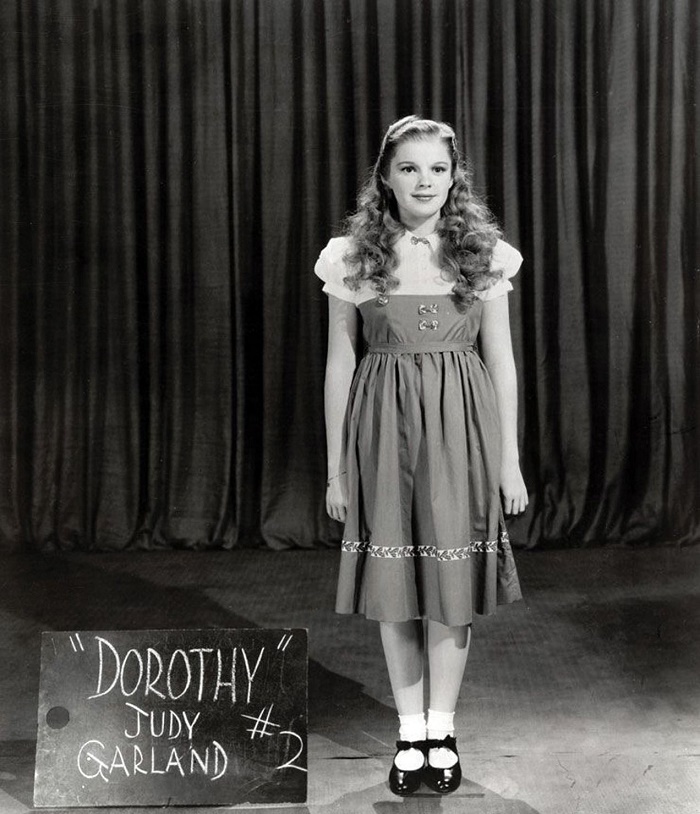 But one item which never made it to the auction block was Garland's blonde wig, after it was saved by legendary MGM studio hairstylist Sydney Guilaroff.
Guilaroff worked on more than 1,000 films during his career, styling everyone from Marilyn Monroe and Grace Kelly to Cary Grant and Clark Gable – so when MGM decided to change Garland's hair, he was called to style her natural braided pigtails.
Guilaroff kept the old blonde Dorothy wig, and in 1970 presented it to Minnelli as a memento of her mother, who had passed away in London the previous year due to a drug overdose.
And having spent almost 50 years in Minnelli's personal collection, a proud new owner is now the keeper of a piece of unseen Hollywood history.
"Throughout my long career I have collected wonderful possessions and memorabilia and now I've reached a point in my life where I want to simplify and share with my fans who have always been there for me," said Minnelli in a statement prior to the auction.
"Without their unending love and support, none of this would have been possible. I hope my fans will be thrilled to not only have a chance to own a piece of my history but also that of my mother and father — Judy Garland and Vincente Minnelli."
The three-day sale continues at Profiles in History until August 1.