A collection of memorabilia from King of Comedy Jerry Lewis (1926-2017) crossed the block in a dedicated sale at Julien's Auctions on July 9.
Lewis was one of the last survivors of the early heyday of American stand-up, which grew out of the vaudeville circuit. He made his start in the Jewish "Borscht Belt" resorts up in the Catskill Mountains, where his parents were also performers.
Lewis quit school at 15 to tour the nightclub circuit, where he met future Rat Packer Dean Martin. The two formed a hugely popular comedy duo, which led to a string of TV and movie appearances. In the mid-1950s, when the pair fell out, Lewis stepped into the limelight on his own. He soon became one of America's biggest stars.
While the preview featured a considerable quantity of memorabilia from Lewis' career, buyers seemed to be more interested in the ritzier items on sale (Lewis had a taste for the finer things in life).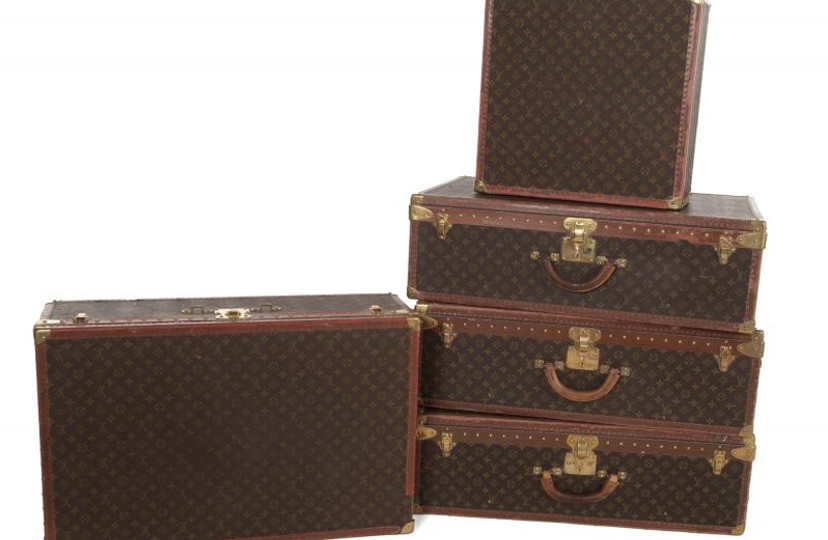 Among the highlights of the collection was a lot of five Louis Vuitton suitcases, which cleared $12,800 against a $3,000 estimate.
A pair of custom 14kt gold pendants made especially for Lewis by friends and associates realised $4,480.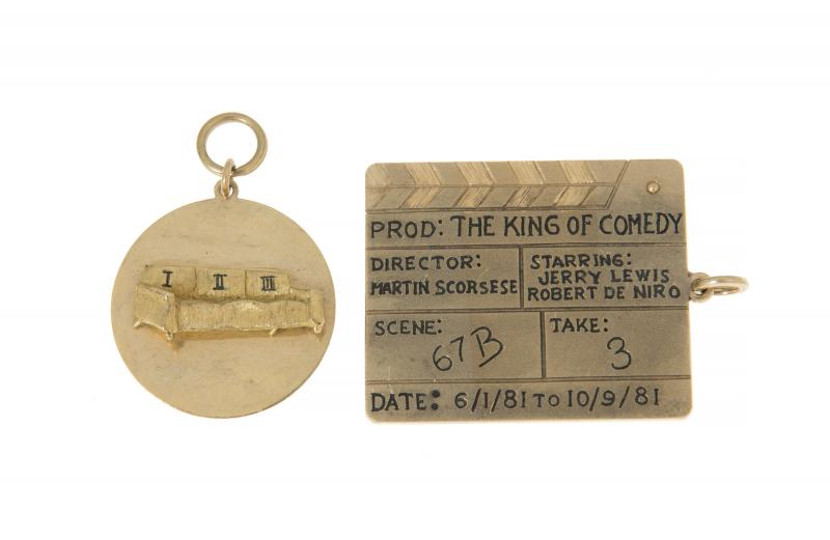 One, gifted to Lewis by Robert De Niro, is in the shape of a King of Comedy clapperboard.
It's inscribed: "To Uncle Jerry Thanks for Everything Love Rupert." Rupert Pupkin was De Niro's character in the movie.
The other depicts a couch engraved with the Roman numerals I, II and III. It's engraved "Love and Kisses Janet." That makes it as a gift from Janet Leigh, Lewis' co-star in 1965 screwball comedy Three on a Couch.
The headliner was a 2006 Infinity QX56 utility vehicle, which was presumably one of Lewis' regular rides. It sold for $25,600, a significant raise on its $20,000 estimate.
Meanwhile a Paramount Wall of Fame board, set with 10 handbills from Lewis' best known films and a 1958 letter from former company president Adolph Zucker sold for $3,800.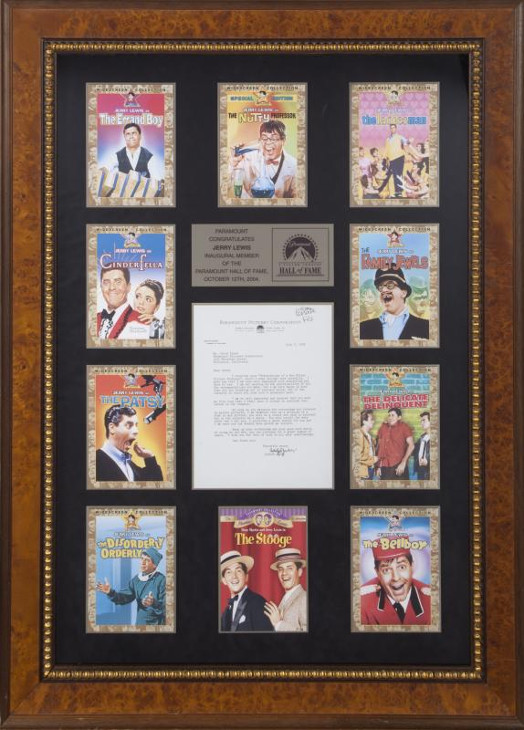 We can probably expect to see the unsold portion of the collection popping up at sales over the next year or so. Hopefully this will include a particularly nice Patek Phillipe watch gifted to Lewis by Sammy Davis Jr and engraved on the reverse.