A remarkable manuscript by Sir Isaac Newton discussing his theories on the existence of God is heading for auction at Bonhams next month.
Written in 1710, the manuscript explores Newton's personal religious beliefs and his attempts to reconcile them with his scientific understanding of the Universe.
The manuscript is expected to sell for $100,000 – $150,000 when it goes up for sale in New York on March 6, during Bonhams' Extraordinary Books and Manuscripts sale.
"This is the most important Newton manuscript on theology to be offered at auction during the past 50 years – a spectacular example of Newton's energetic mind operating at full force," said the auction house.
"With nearly all significant Newton manuscripts only available in institutions, this direct examination of God must be considered one of the greatest Newton manuscripts in private hands."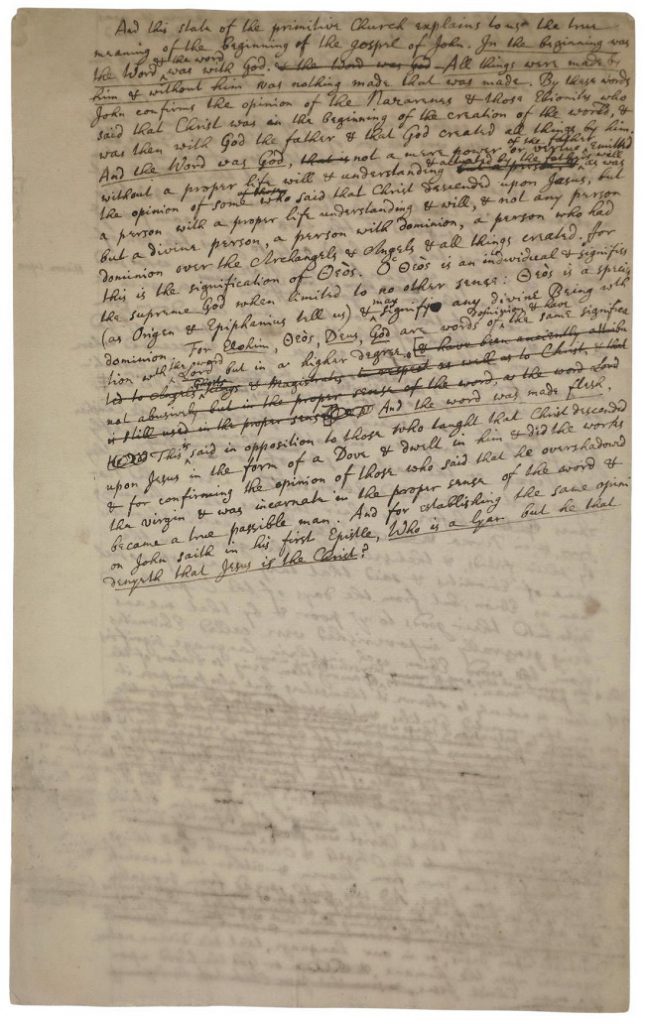 Newton (1642 – 1727) is regarded by many as history's most influential scientist, whose 1687 work 'Philosophiæ Naturalis Principia Mathematica' set the foundation for modern physics.
In 2016, an original leather-bound copy of the 'Principia' sold at Christie's for $3.6 million, making it the world's most valuable printed scientific book.
Newton's discoveries included the laws of motion and universal gravitation, the composition of white light and the invention of calculus in mathematics.
He also wrote extensively on theology throughout his life, although he kept his religious beliefs secret as his personal take on Christianity would have seen him punished for heresy in the 17th century.
For Newton, the seemingly opposing worlds of science and religion formed a single view of the universe which can be described as 'theophysics', an attempt to unify the fields of physics and theology.
Newton believed in both the existence of God as a single creator, and the idea that the universe could be understood through rational scientific investigation.
To illustrate this point, he once wrote "gravity may put the planets into motion, but without the Divine Power it could never put them into such a circulating motion, as they have about the sun".
The manuscript on offer at Bonhams is highly significant, as it helps explain the religious ideas that underpin perhaps the most important scientific work in human history.
The religious beliefs of history's greatest scientists have long fascinated philosophers on both sides of the 'Science versus Religion' discussion.
In particular, the beliefs of Albert Einstein continue to stir fierce debate 65 years after his death and his writings on the matter attract huge sums at auction from collectors.
In 2018, a letter by Einstein explaining his views on religion to the philosopher Eric Gutkind sold at Christie's in New York for a world record $2.89 million.
Einstein wrote the letter in 1954, a year before his death, and told Gutkind:
"The word God is for me nothing more than the expression and product of human weaknesses, the Bible a collection of honourable, but still primitive, legends which are nevertheless pretty childish."