An incredibly rare scientific manuscript by Isaac Newton is expected to sell for over $1 million when it goes up for auction next month.
The document, which dates from 1694, includes Newson's handwritten notes on his most famous work the Philosophiae Naturalis Principia Mathematica.
It will cross the block in London as part of Christie's Exceptional Sale on July 8.
"When the Principia was published in 1687, it was groundbreaking," said Christie's head of Books and Manuscripts Thomas Venning. "It changed the way we do science."
The book featured Newton's three simple laws of motion, which he intended to explain the movement of everything in the universe.
The notes were written by Newton following a series of discussions with the Scottish mathematician and astronomer David Gregory in May 1694.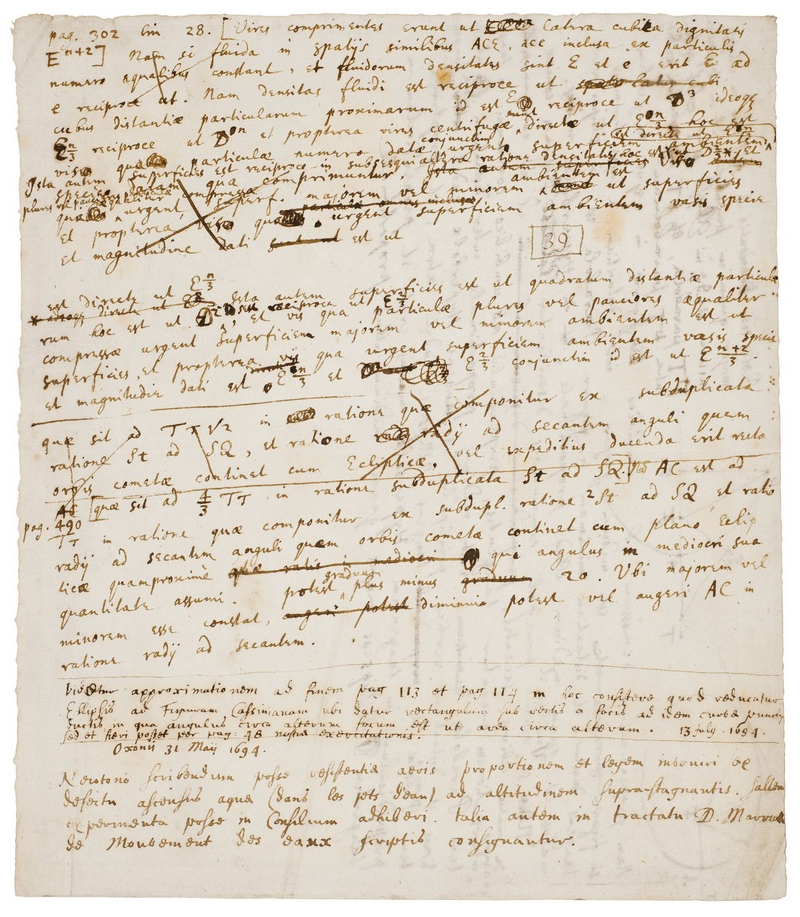 "Newton was planning to publish a second edition of the book,' says the specialist. "He knew there were unanswered questions in the first edition that needed to be explored."
"What is interesting about this manuscript is that Newton hasn't yet reached that stage of untouchability. He's still open to Gregory's critique and happy to be challenged."
Newton is believed to have suffered a nervous breakdown whilst writing the Principia, and would often go days without eating or dressing at he sought to finish it.
The book was written in Latin, as Newton wished it only to be read by academics who would clearly understand his theories.
It was considered revolutionary, and his ideas underpinned the study of science until they were challenged by Albert Einstein's theories in the 20th century.
"The notes cover all three books of the Principia: essentially, you are getting the whole of Newton's arguments in miniature," said Venning.
Today the majority of Newton's scientific manuscripts are owned by Cambridge University, with just a handful remaining in private hands.
These highly significant notes remained in the private collection of Gregory's family following his death in 1708.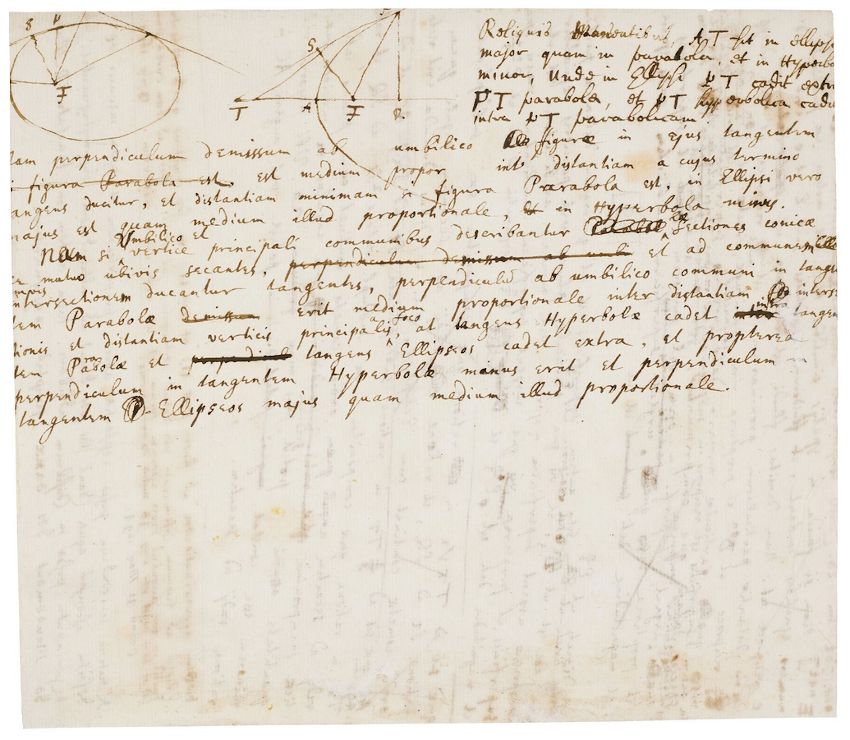 Most of his papers were donated to the Royal Society in the 1860s, but some found their way onto the open market.
"The mid-19th century was a golden age of autograph collecting, and there would have been a huge appetite for something of this nature," said Venning.
That huge appetite amongst collectors remains as big as ever today, and the manuscript comes with an estimate of £600,000 – £900,000 ($850,000 – $1.3 million).
In 2016, when a first edition copy of the Principia went up for auction at Christie's, it was estimated at $1 – $1.5 million – and eventually sold for $3.7 million.