Indiana Jones' famous fedora hat is set to fetch up to $250,000 when it goes up for auction at Prop Store in Los Angeles later this month.
The hat – arguably the most famous in cinema history – was worn by Harrison Ford in the classic 1984 film Indiana Jones and the Temple of Doom.
It will now be offered for sale with an estimated value of $150,000 – $250,000.
The iconic fedora was made by the Herbert Johnson Hat Company, who also created the hats for the first Indiana Jones film, Raiders of the Lost Ark.
Made from sable-colored rabbit felt with a dark brown ribbon and a leather sweatband, the hat is also stamped with the initials "I J" in gold to signify it was created specifically for the film.
Back in 2018 the hat worn by Ford in 'Raiders' sold at Prop Store for $521,000 – making it the world's most valuable screen-worn hat.
That particular example was a 'hero' hat, screen-matched to many of the film's most famous sequences.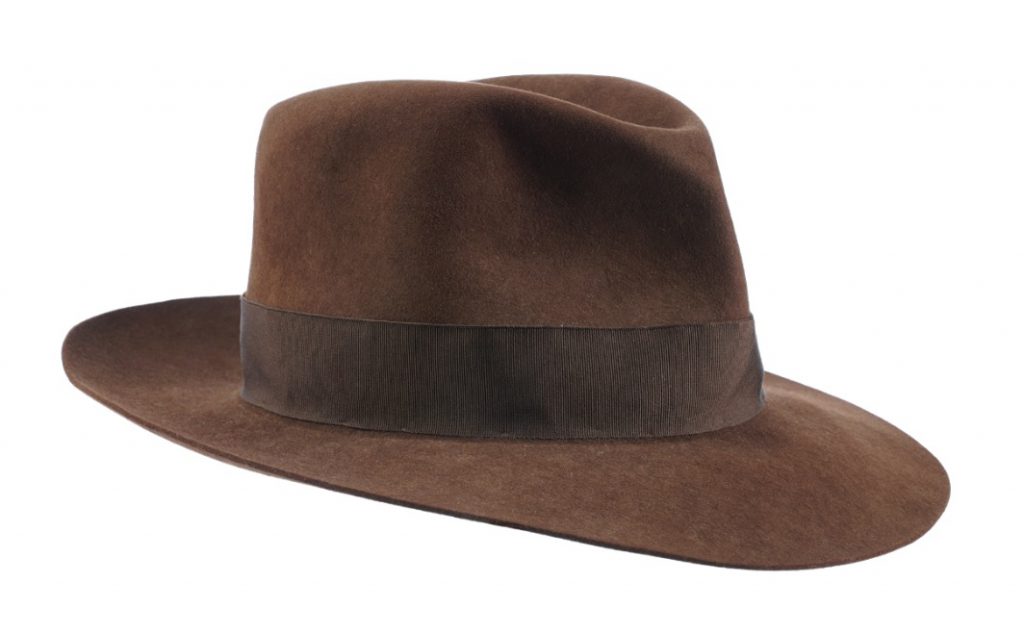 And while the current hat doesn't have such provenance, it does directly originate from a member of the Industrial Light & Magic (ILM) production team who worked on the film's effects.
It's believed the hat was worn by Ford during the life-raft sequence at start of the film, as Jones and his cohorts are forced to escape a sabotaged aircraft in an inflatable dinghy.
Alongside the hat, the auction will offer props and memorabilia from Temple of Doom and other entries in the Indiana Jones series.
Notable props include the snake gruesomely served up for dinner in the film, along with a prototype sacred Sankara stone and even a miniature hat worn by the Harrison Ford puppet in the mine cart chase sequence.
Collectors will also have the chance to bid on an original production clapperboard used on the set of 'Raiders', and pages from Henry Jones' Grail diary made for Indiana Jones and the Last Crusade.
The three-day auction takes place at Prop Store in Los Angeles from June 29 until July 1.