An archive of love letters charting the romance of James Bond author Ian Flemming and his wife Ann will be offered for sale at Sotheby's next month.
The collection of revealing letters is comprised of more than 500 pages written by the pair, spanning three decades from the 1940s to the 1960s.
They paint an intimate portrait of the couple's relationship, from the early years of their secret affair to their final years of unhappy marriage, along with offering a window into the world of high society in Pre and Post-War Britain.
The letters will cross the block during a Sotheby's auction of rare books and manuscripts, which runs online from December 3 until December 10, with an estimate of £200,000 – £300,000.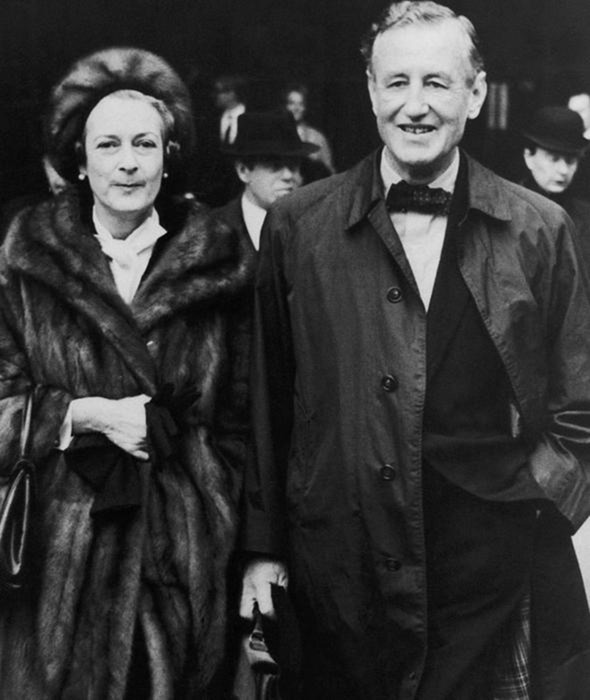 "James Bond was very much a product of Ian and Ann's relationship," said Dr Gabriel Heaton, Sotheby's Specialist in Books and Manuscripts.
"It is no coincidence that Ian wrote his first Bond novel in the same year they married, both as an outlet for his libido and imagination, and also in an attempt to make money for a woman who was used to being unthinkingly rich.
"As well as recording a relationship with an extraordinary erotic charge, this correspondence charts the meteoric rise of Bond and paints a vivid picture of high society living in the post-war world."
Ian Flemming first met Ann in 1934, and the pair began a passionate affair despite her marriage to her first husband, Shane, 3rd Baron O'Neill.
Ann also engaged in another affair with the publishing magnate Esmond, Viscount Rothermere, whom she later married in 1945, and Flemming travelled the world as a high-ranking member of Britain's Naval Intelligence.
But despite these obstacles they maintained their relationship, and the letters written during this period capture the erotic intensity of the affair, as they were bonded together by a shared penchant for sadomasochism.
Ann wrote "I long for you even if you whip me because I love being hurt by you and kissed afterwards", and "put me in your bed with a raw cowhide whip in my hand so as I can keep you well behaved for forty years…"
During this time Ann became pregnant with Flemming's daughter Mary, who was sadly stillborn, and together they mourned their loss, often from opposite sides of the world.
However, their long-term infidelity eventually took its toll on Viscount Rothermere, and Ann wrote to tell Flemming "it is all over London that E is not going to tolerate us any longer".
Having known each other for 18 years, the pair finally married in 1952, and Ann gave birth to their son Caspar.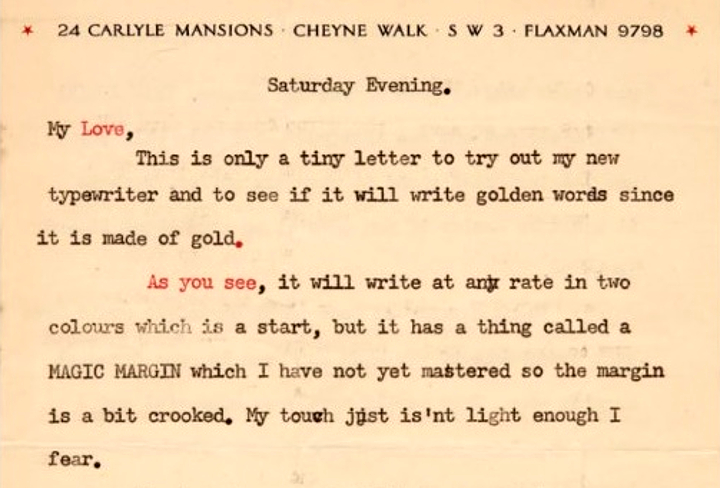 Flemming then embarked on a new career as a novelist, using his personal experiences to create the iconic character of super spy James Bond.
But from the moment their relationship became 'official', it seemed that the spark began to fade and they grew increasingly distant, as Ann wrote "you mention 'bad old bachelor days' – the only person you stopped sleeping with when they ceased was me!"
Every year Flemming would spend the winter months in Jamaica writing his next novel, along with engaging in an extra-marital affair with his neighbour Blanche Blackwell.
In return, Ann remained in London and had her own affair with politician Hugh Gaitskell, the Leader of the Labour Party.
Whilst working on his fifth novel From Russia With Love in 1956, he wrote:
"Meanwhile the book is galloping along. I have written a third of it in one week – a chapter a day. I expect I shall get stuck soon but to date it does well & interests me. The first half is about Russia & that has always interested me. They have decided to murder Bond. A beautiful spy called Titania Romanova is about to appear. Coo er!"
Flemming seemed to thrive as his James Bond books made him an international literary star, and enjoyed the trappings of his newfound status.
This included a number of famous guests at his Goldeneye home in Jamaica ("Truman Capote has come to stay. Can you imagine a more incongruous playmate for me") and offers from Hollywood ("people really seem to be after my books…as usual a question of crossing fingers & waiting for someone to pry them apart & force some dollars between them").
But he also acknowledged that his marriage was beginning to fall apart, and wrote to Ann "In the present twilight, we are hurting each other to an extent that makes life hardly bearable".
In the end, Ian Flemming's lifestyle as a heavy smoker and drinker caught up with him and he died of a heart attack in 1964 at the age of 56.
Ann never remarried, and was hit by further tragedy in 1975 when Caspar Flemming died from a drug overdose at the age of just 23. She passed away in London in 1981, and the three were buried together at the church of St James in Sevenhampton.