A cache of secret love letters written by the legendary American tycoon Howard Hughes is heading to auction in the U.S this month.
The archive of letters originates from the private collection of Billie Dove, a silent movie star with whom Hughes had a passionate love affair in the early 1930s.
The collection is one of the leading lots at One Of A Kind Collectibles' sale of Rare Autographs, Manuscripts, Books & Photography, which runs online until April 11.
Billie Dove was one of Hollywood's biggest stars of the Silent Era, who surpassed Mary Pickford, Gloria Swanson and Greta Garbo at the box office in the late 1920s.
She appeared in hit films such as The Black Pirate (1926), The Marriage Clause (1926), The American Beauty (1927) and The Painted Angel (1929), and once received 37,320 fan letters in a single month, beating the record of fellow star Clara Bow.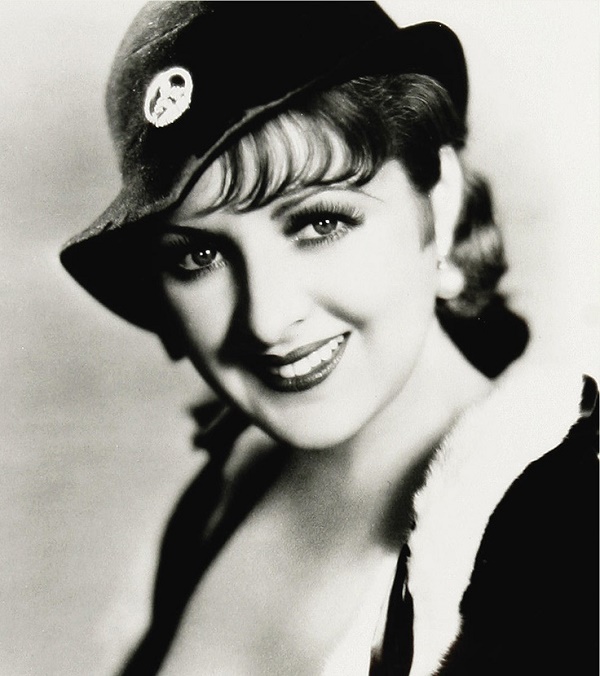 In 1923 she married director Irvin Willat, and the couple remained together for six years, but Dove later revealed she was unsatisfied in the relationship, stating "we were fine, but it was not the sort of love you have in marriage."
She first met Howard Hughes in 1929 at the Biltmore Hotel in Los Angeles; and although Hughes was immediately smitten, Dove took a little convincing.
"I thought, `Good God! is this the guy they're talking about who's making Hell's Angels?' I was glad when he left the table," she later recalled. "Then I got to know him and found out that he was brilliant, charming and had a lovely sense of humour."
Hughes was just 24 when they met, but he was already incredibly wealthy, having taken control of his father's tool company at the age of 18 and used it to bankroll his career as a filmmaker.
Despite both being married, the couple began a passionate three-year affair which became the talk of Hollywood.
The letters on offer at One Of A Kind Collectibles date from this period, and include Hughes' handwritten letters and notes, typed letters and telegrams, a love poem and various photographs.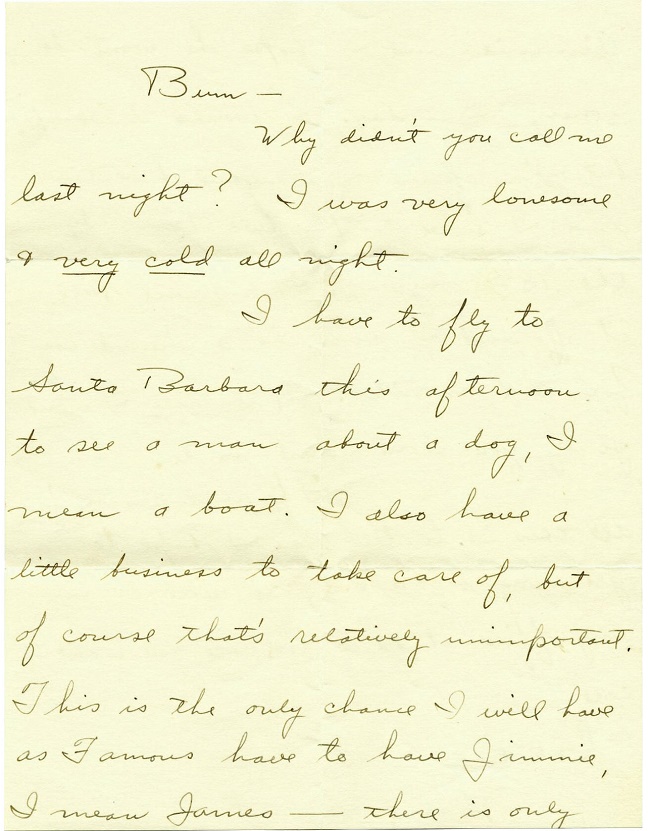 One particularly unusual handwritten letter runs to two pages long, but has every line crossed out except one: "Do you love me?"
Hughes directed Dove in two films, The Age for Love (1931) and Cock of the Air (1932), and used his financial power
First he paid his wife Ella off with a $1.25 million divorce settlement, and then – in what was later described as "one of the most extraordinary transactions in Hollywood history" – he paid Willat the sum of $325,000 in $1,000 bills to divorce Dove.
"I was very much in love with my wife," said Willat. "She was a great girl. My friend decided he wanted her, and he had so much more money than I did and I think she did much better."
"I begged Howard not to, but there was nothing I could do once he gave the money to Irvin," said Dove. "I felt like I'd been bought and sold."
Despite both now being free to marry, Hughes and Dove's relationship never went any further, and they eventually spilt up in 1932.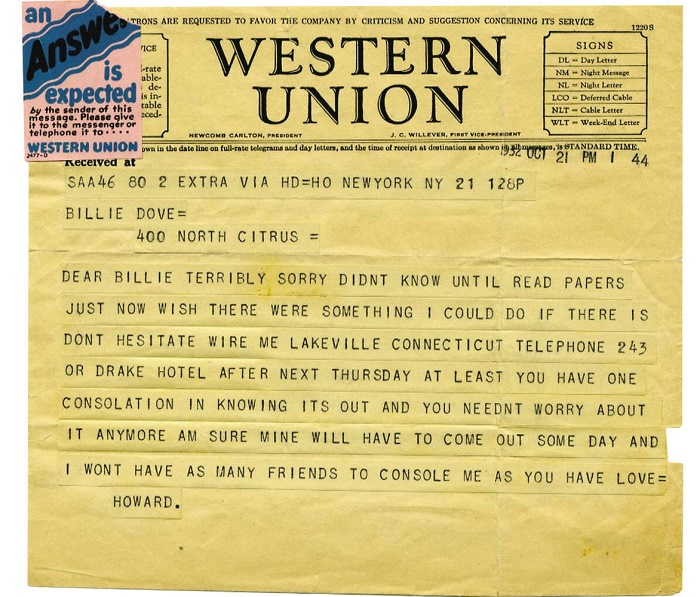 For the rest of her life, Dove refused to say why the pair had ended their relationship.
"It had nothing to do with any man and nothing to do with any woman – it was really such a tiny thing that you wouldn't believe it if I told you," she would say, years later.
Hughes went on to date a series of Hollywood stars including Bette Davis, Ava Gardner, Katharine Hepburn, Hedy Lamarr, Ginger Rogers, Janet Leigh and Rita Hayworth – although many later claimed he never truly got over Billie Dove, and saw her as 'the one that got away'.
A year after her split from Hughes, Dove quit acting altogether and married the wealthy oil executive Robert Alan Kenaston.
They remained together for 37 years until his death in 1970, and Dove spent her retirement years at the Motion Picture & Television Country House and Hospital, before passing away in 1997 at the age of 94.
Although they were only together for three years, Dove's relationship with Howard Hughes was clearly of great significance to her, as she kept the cache of love letters safely hidden away for 64 years.
For collectors with an interest in Hollywood's golden age – and one of the most famous, enigmatic and elusive figures in U.S history – the collection of Howard Hughes letters is a genuine treasure trove.
Elsewhere the One Of A Kind Collectibles online sale will feature historic items spanning everything from the U.S Civil War to the Apollo moon landings, and rare signed items from the worlds of sport, music, literature and politics.
Notable lots include a newly-discovered and significant Abraham Lincoln note to the Secretary of the U.S Navy regarding Fort Sumner; a George Washington letter, written as Commander-in-Chief in response to attacks on the New York frontier; and a copy of the song 'America', with all stanzas handwritten by its composer Samuel Francis Smith.