A trio of FIFA World Cup winner's medals will lead the Sports Legends sale at Julien's Auctions in Beverly Hills later this month.
The auction on April 25 will offer the rare medals, considered the pinnacle of any footballer's career, alongside historic memorabilia spanning almost a century of the 'beautiful game'.
Further standout lots will include boots worn by modern-day heroes such as Lionel Messi, Cristiano Ronaldo and Kylian Mbappé, along with jerseys worn by the likes of Pele, Zinedine Zidane and Johan Cruyff.
"To hold these revered objects is to feel some of the energy and charisma that still surrounds them," said the auction house in a statement.
"Thanks to the men who stamped their mark on these games with these items, touching them is to be transported to the center of our love affair with sport, if only for a moment."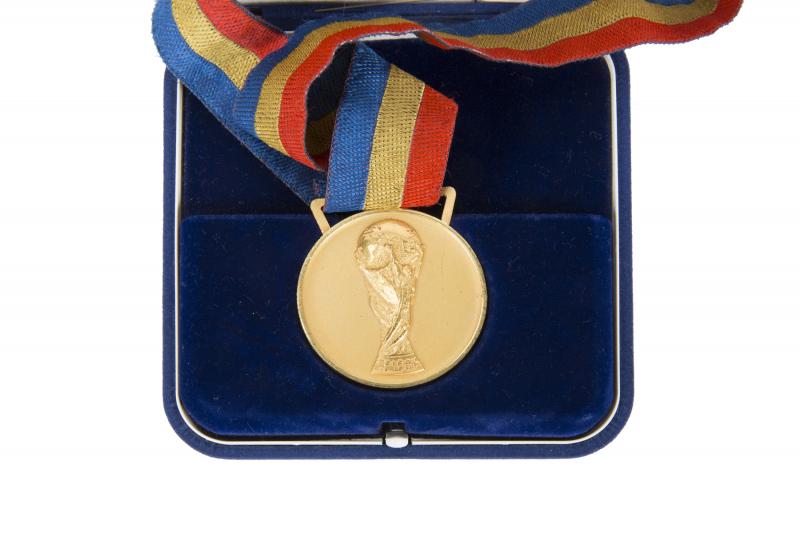 The earliest of the three medals is an 18k gold winner's medal from the inaugural FIFA World Cup in 1930, estimated at $30,000 – $40,000.
The medal was presented to Enrique Ballesteros, a member of the Uruguay national football team who won the tournament on home soil, beating Argentina 4-2 during the final in Montevideo.
The second medal was presented to a member of the Brazil national football team, following their victory at the U.S.A 1994 World Cup (estimate: $45,000 – $55,000).
Brazil beat Italy in the final, as the World Cup was decided on a penalty shoot-out for the first time in the tournament's history.
The third medal hitting the block is the most recent, originating from the 2002 World Cup in Japan and South Korea, and is estimated at $40,000 – $60,000.
The medal was won by a member of the Brazil squad, which made history as they beat Germany 2-0 to win the tournament for a record fifth time.
The sale's selection of match-worn memorabilia also brings together some of the most iconic players in the modern game.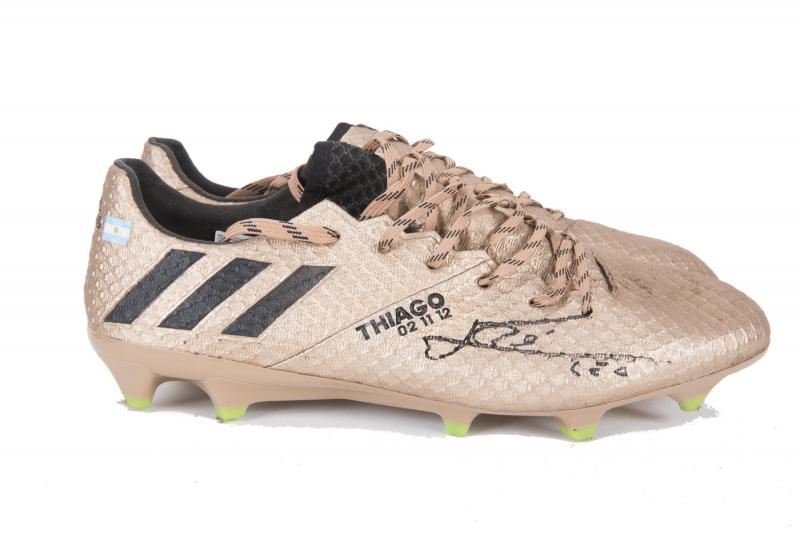 Standout lots include Cristiano Ronaldo's boots from his La Liga debut for Real Madrid in 2009 (estimate: $5,000 – $7,000); the boots worn by Lionel Messi to score his 500th career goal, an extra-time winner for Barcelona against Real in the 2017 El Classico (estimate: $6,000 – $10,000); and a pair of boots worn during a 2017 France international match by Kylian Mbappé, the youngest player to ever score in a World Cup final.
And further legendary players set to feature in the sale include the likes of Eusébio, Rivaldo, David Beckham, Wayne Rooney, Xavi, Gabriel Batistuta, Zlatan Ibrahimovic and Diego Maradona.