A Peanuts cartoon strip linked the the classic 'A Charlie Brown Christmas' has achieved a new world record at Heritage Auctions.
The hand-drawn strip by Peanuts creator Charles Schulz sold on September 10 for $360,000, the highest price ever paid for an original Peanuts artwork.
Schulz had also signed the strip as "Sparky" – a rare nickname he only used amongst his close friends.
The cartoon was published in December 1966, one year after the now-iconic 'A Charlie Brown Christmas' made its television debut.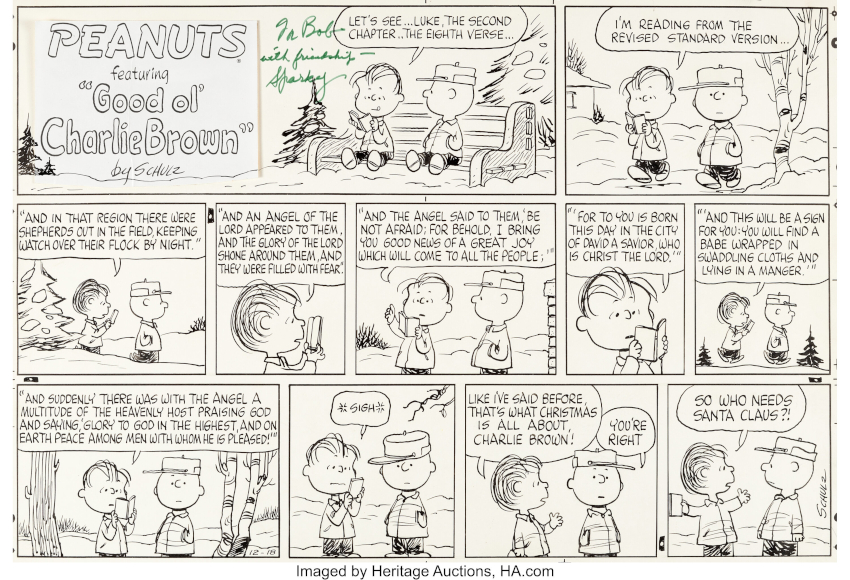 It features a repeat of the show's famous scene, in which Linus quotes from the Bible:
"For unto you is born this day in the City of David a Savior, which is Christ the Lord".
The TV special is now a beloved holiday tradition in the U.S, with its jazz score by Vince Guaraldi hailed as an all-time classic.
And the scene revisited in the 1966 cartoon strip is regarded as perhaps the defining moment of the story.
"I knew this one was special," said Heritage Auctions Senior Vice President Ed Jaster.
"In my mind, this is the most famous passage in Peanuts history. Linus reads the verses describing the birth of Jesus and says to Charlie Brown, 'That's what Christmas is all about, Charlie Brown.'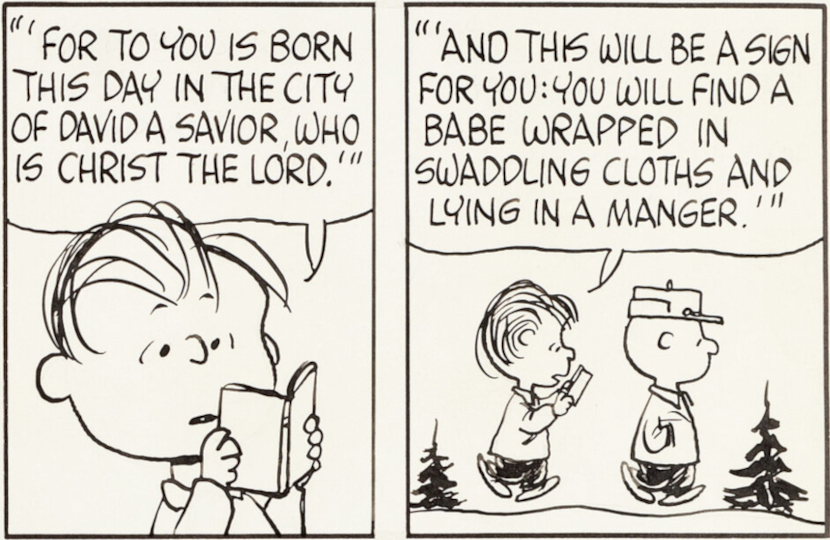 "The most famous passage from the most remembered Peanuts television special. Even at 6 years old, I could grasp the gravity of Linus's speech."
The sale marks the third time in the past 12 months that Heritage Auctions has set a record for Schulz's original Peanuts artworks.
Back in November 2020, an early Peanuts daily strip published in November 1950 sold for $192,000.
And the following month, a set of character drawings Schulz created for the 1953 promotional 'The Peanuts Album' sold for $288,000.