One of the world's rarest and most important typewriters, the Hansen Writing Ball, has sold for more than $100,000 at auction in Germany.
The machine – one of only five remaining in private hands – sold for €100,000 ($111,460) during a sale by vintage technology specialists Auction Team Breker on May 19.
Dating from the mid-19th century, the Writing Ball was the world's first commercially-available typewriter, although the remarkable design means it bears little resemblance to modern examples.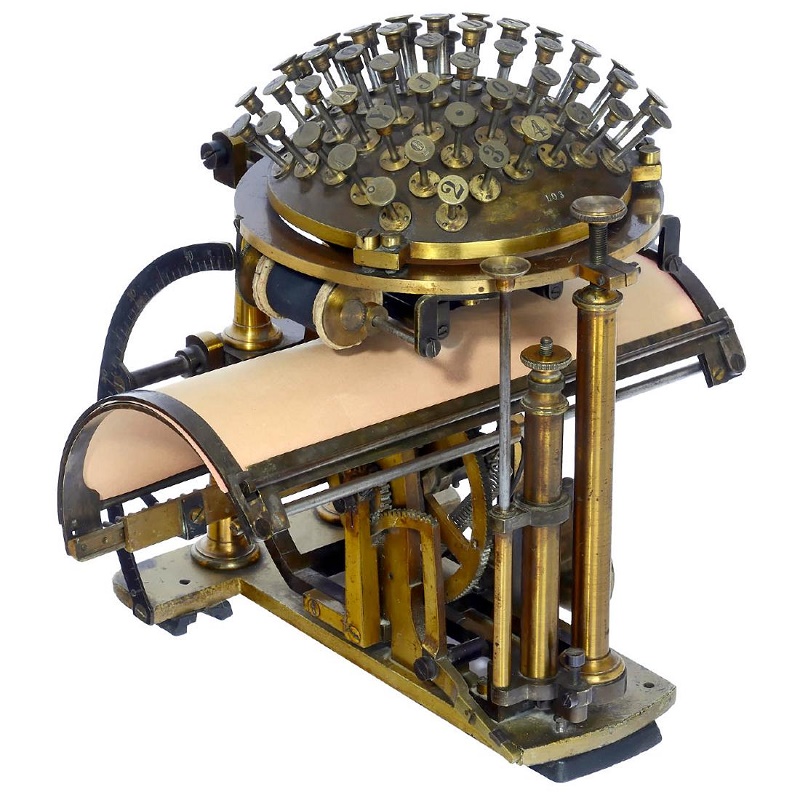 For collectors of vintage typewriters the Hansen Writing Ball is regarded as the 'Holy Grail' and has been described as "without a doubt the single most beautiful typewriter ever made".
The machine was originally designed in 1865 by Reverend Rasmus Malling-Hansen, who ran the Royal Institute for the Deaf and Dumb in Copenhagen.
He wanted his pupils to be able to "speak with their fingers", and believed that his unique ergonomic design – in which vowels were operated by the left hand and consonants by the right – would eventually allow them to type as fast as others could speak.
"In a given time one can say five times as many sounds as can be written", he stated in his patent application of January 25, 1870. "In other words, one speaks five times as fast as one writes."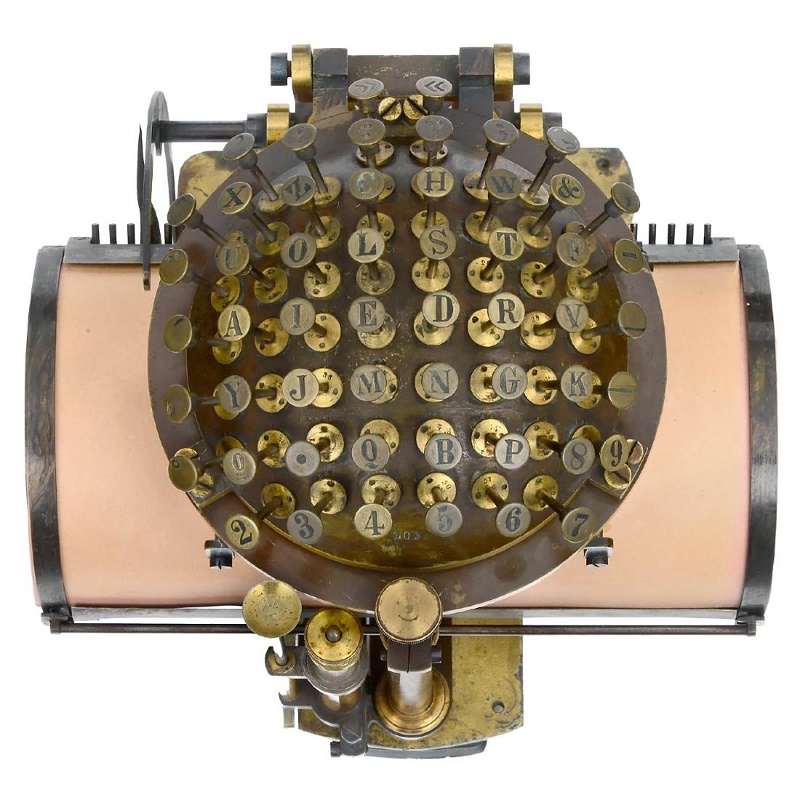 The Writing Ball went into production in 1870, and was popular across Europe, winning numerous design awards.
In addition to its ergonomic layout, the Writing Ball included features which would remain a staple of modern typewriters, such as automatic carriage return, a space bar, a bell to signal the end of a line, and the ability to view the writing by raising the typing mechanism.
However, because every machine was hand-built, it was soon overtaken by mass-produced typewriters with the more conventional shape we known today.
It's believed that approximately 180 Writing Balls were produced, with only 35 machines known to have survived, and 30 of those are presently owned by museums.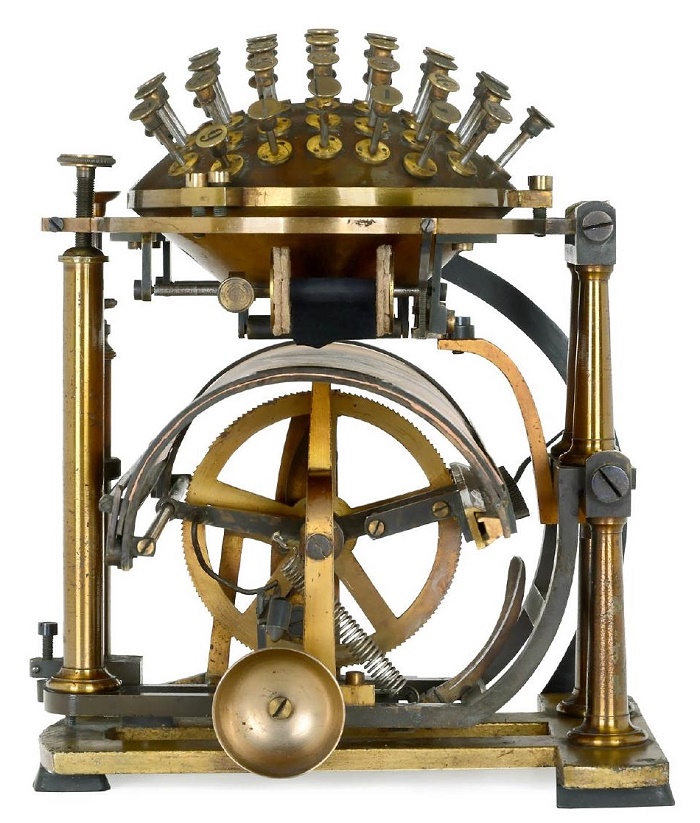 Perhaps the most famous owner of a Writing Ball machine was the German philosopher Friedrich Nietzsche, who even mentioned his new acquisition in a letter to his sister.
"Hurrah! The machine has arrived at my house!" he wrote in 1882, hoping it would help him write more easily as he suffered with poor eyesight.
He later damaged it during a trip to Italy and struggled to make use of it, but not before writing a brief poem about his battle with the machine:
"The writing ball is a thing like me:/ Made of iron yet easily twisted on journeys/Patience and tact are required in abundance/As well as fine fingers to use us".
The example offered by Auction Team Breker remained in good working order, more than 150 years after it was originally purchased by the owner of a Danish office machine company.