Christie's is set to host the world's first major auction featuring artworks created entirely by artificial intelligence.
The Prints and Multiples sale in New York on October 23 – 25 will feature a series of portraits produced by the French art collective Obvious, using a computer algorithm known as 'GAN' (Generative Adversarial Network).
The group – which consist of artists Hugo Caselles-Dupré, Pierre Fautrel and Gauthier Vernier – fed thousands of genuine paintings into their system, and then asked it to produce original portraits based on what it had learned.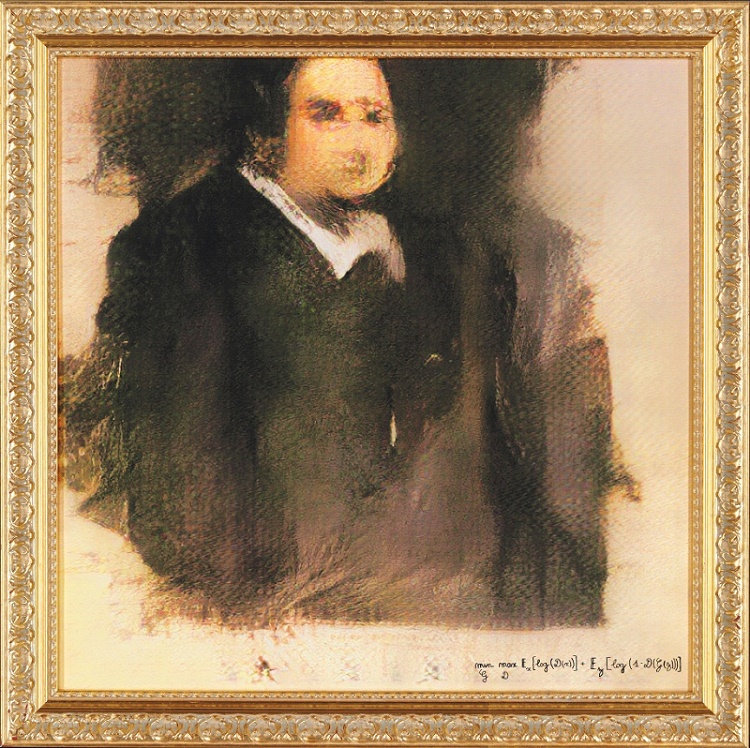 "We did some work with nudes and landscapes, and we also tried feeding the algorithm sets of works by famous painters," says Hugo Caselles-Dupré.
"But we found that portraits provided the best way to illustrate our point, which is that algorithms are able to emulate creativity."
The resulting artworks depict members of the fictional Belamy family, spanning four generations from the Count and Countess Belamy to their great-grandson Edmond Belamy.
At first glance the portraits resemble traditional 18th century paintings, yet the images are off-centre, blurred and strangely distorted; and instead of a traditional artist's signature, they are signed with the complicated equation on which the algorithm is based.

"The algorithm is composed of two parts," says Caselles-Dupré. "On one side is the Generator, on the other the Discriminator. We fed the system with a data set of 15,000 portraits painted from the 14th century to the 20th.
"The Generator makes a new image based on the set, then the Discriminator tries to spot the difference between a human-made image and one created by the Generator. The aim is to fool the Discriminator into thinking that the new images are real-life portraits. Then we have a result."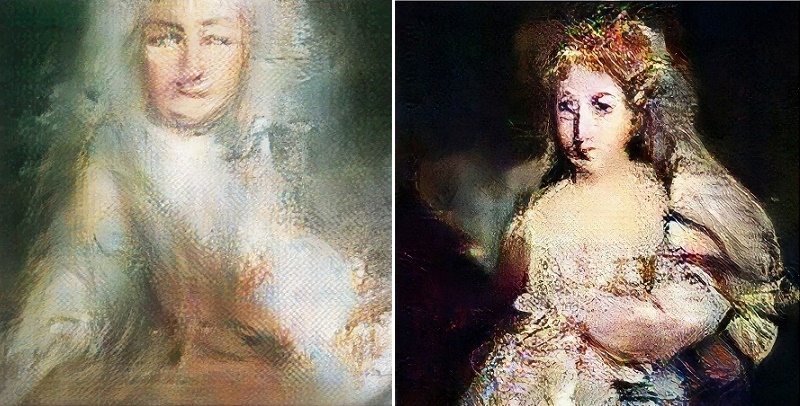 The forthcoming sale raises the question of whether the artificial portraits can really be regarded as artworks – as the 'artist' algorithm is incapable of being inherently creative, and merely emulates artistic creativity base on available data.
However, some observers believe the computer program is simply another creative tool, and that the collaboration between artist and machine is a form of conceptual artwork.
Wherever you stand in the debate, the AI portraits certainly have the power to ask questions of the viewer, along with a unique visual impact that will surely appeal to collectors.
"It is a portrait, after all," says Christie's specialist and sale organizer Richard Lloyd.  "It may not have been painted by a man in a powdered wig, but it is exactly the kind of artwork we have been selling for 250 years.
"AI is just one of several technologies that will have an impact on the art market of the future – although it is far too early to predict what those changes might be. It will be exciting to see how this revolution plays out."