A guitar used by George Harrison during The Beatles' last appearance at The Cavern Club is heading to auction in the U.K next month.
Harrison played the 1963 Maton Mastersound MS-500 electric guitar during several shows in the summer of 1963, as the Fab Four rode high on the success of their debut album Please Please Me.
It will now be offered for sale by Bath auction house Gardiner Houlgate on September 12-13, where it's expected to sell for £300,000 – £400,000 ($390,000 – $520,000).
Harrison had originally borrowed the guitar from Barratt's Music Store in Manchester, as a replacement for his Gretsch Country Gentleman which needed fixing.
He subsequently played it on stage during the band's six-night run at The Winter Gardens in Margate on July 8-13, a performance at The Grafton Rooms in Liverpool on August 2, and five consecutive shows at Candie Gardens on Guernsey, on August 6-10.
Most significantly, Harrison took it with him when the band made their last-ever appearance at The Cavern Club, the tiny Liverpool venue where they'd originally made their name.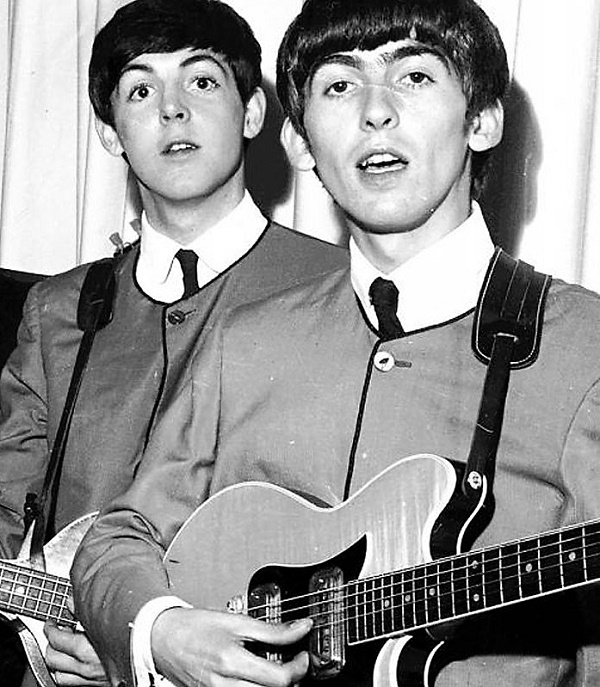 The show took place on August 3, with a sell-out crowd of 500 fans packed inside the basement club eager to witness history.
"The crowds outside were going mad," recalled club doorman Paddy Delaney, in Spencer Leigh's book 'The Cavern'. "By the time John Lennon had got through the cordon of girls, his mohair jacket had lost a sleeve. I grabbed it to stop a girl getting away with a souvenir. John stitched it back on."
"They may have altered their style elsewhere, but they didn't do it at the Cavern. They were the same old Beatles…"
Although Harrison didn't actually play the guitar that night, he posed with it during a photo-call before the show, which marked the end of a chapter in the group's remarkable career.
When the band returned to Manchester later that year, Harrison returned the guitar to Barratt's Music Store and it was later sold to musician Roy Barber, guitarist with Dave Berry and The Cruisers.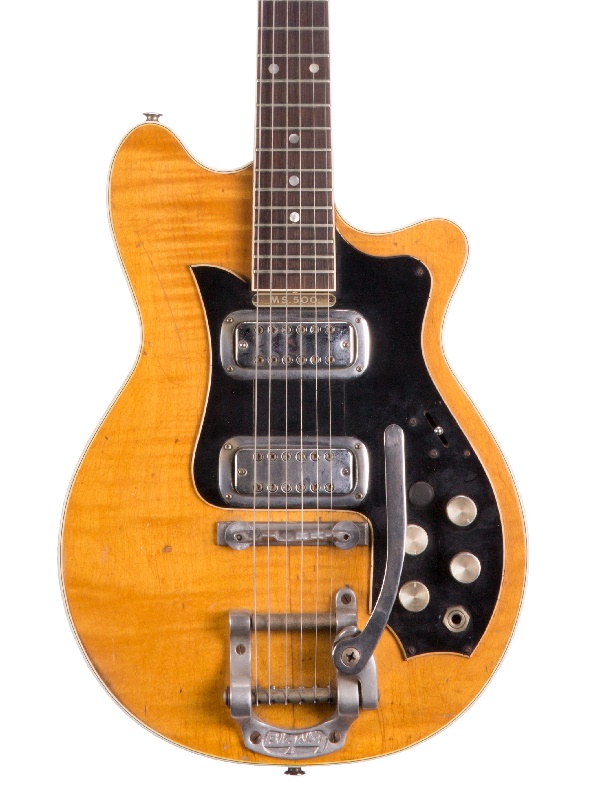 Ironically, Harrison's newly-fixed Country Gentleman guitar never made it much further, as in December 1965 it fell off a roof rack on the M1 motorway, and was smashed to pieces by an oncoming truck.
Knowing of its special history, Dave Berry played the Mastersound for several years before placing it safely in storage, where it remained for two decades until his widow Val finally sold it in June 2002 for a reported £23,000 (approx. $30,000).
The huge rise in value of Beatles memorabilia was clearly evident in 2015, when it hit the auction block once more – this time in New York, during a sale of entertainment memorabilia at Julien's.
There the guitar sold for a stunning $485,000, having increased in value more than 16 times over in the space of just 13 years.
Now back in the U.K after a long and winding road, the instrument is up for sale once more, where it looks certain to attract attention of wealthy collectors seeking a piece of true rock and roll history.