The cuff checklist worn on the moon by Apollo 17 astronaut Gene Cernan could sell for more than $800,000 during a sale at RR Auction this month.
Cernan wore the EVA-3 checklist for more than seven hours during his exploration of the lunar surface, and the pages are smudged grey with lunar dust.
The checklist includes instructions for mankind's last moonwalk and Cernan's handwritten notes on his speech, which became the final words ever spoken on the moon.
According to the auction house, the cuff checklists worn by Cernan during his first two moonwalks of the Apollo 17 mission (EVA-1 and EVA-2) were sold privately, making this example the only one to be offered at public auction.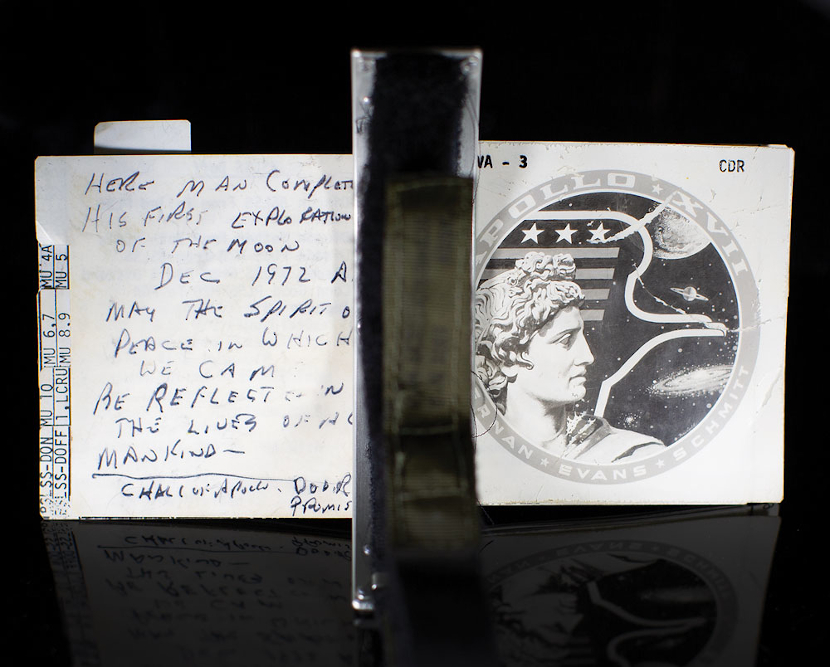 It will now cross the block as part of RR Auction's Space and Aviation Auction, which runs online from October 8 until October 15.
During the last Apollo Moon mission on December 14, 1972, Cernan gave his moving speech as he stood next to the American flag.
"I think probably one of the most significant things we can think about when we think about Apollo is that it has opened for us—'for us' being the world—a challenge of the future. The door is now cracked, but the promise of the future lies in the young people, not just in America, but the young people all over the world learning to live and learning to work together."
Cernan can be seen wearing the checklist in several photographs taken during his final moonwalk, and film footage of the event shows him flipping through the pages.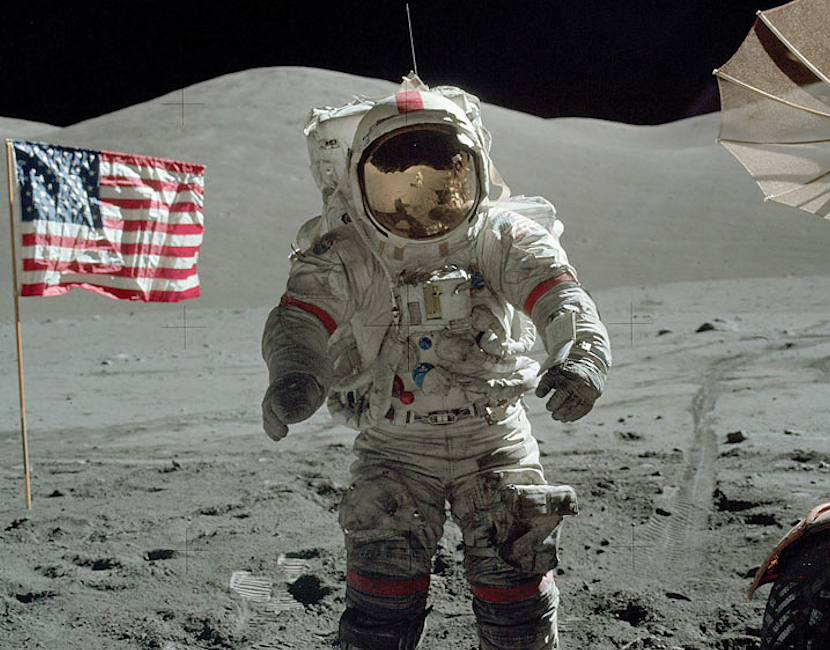 The cuff map included routes, geological landmarks and his list of tasks for each location during EVA-3.
During his exploration, Cernan even spoke of the checklist he was wearing, saying: "Man, I tell you, this little navigation map I've got on my cuff checklist is unquestionably the greatest thing that I've ever done."
He later spoke of its usefulness in the Apollo Lunar Surface Journal:
"It's like a watch. Where's the most convenient place to put a watch? On a wrist. Not in a pocket. Pocket watches are nice, but the most convenient place to put it is where you can glance at it easily. That's why the cuff checklist, itself, was a great idea; and putting the maps in made it even better…By the time of Apollo 17, the cuff checklist wasn't just a checklist of the things you wanted to do, it was a geologic flight plan."
The historic cuff checklist remained in Cernan's personal collection for 45 years until his passing in 2017, and will now be offered at auction for the first time by his estate.