One of the largest lunar meteorites ever offered for sale will hit the block at RR Auction in Boston later this month.
The huge moon rock, which weighs just over 12 pounds (5.5 kilograms), is a unique specimen which crashed to Earth in 2017.
The meteorite is comprised of six fragments which fit together perfectly, and is unofficially known as 'Buagaba' or 'The Moon Puzzle'.
It has been described as "perhaps the most significant example of our nearest celestial neighbor ever offered for sale in the history of meteorite science."
It is now expected to sell for more than $500,000 as part of the Space Exploration Sale which runs online from October 11 until October 18.
"We are honored to present the world's very first look at this magnificent discovery which is, without a doubt, one of the largest lunar meteorites to be put up for public auction," said Bobby Livingston, Executive VP at RR Auction.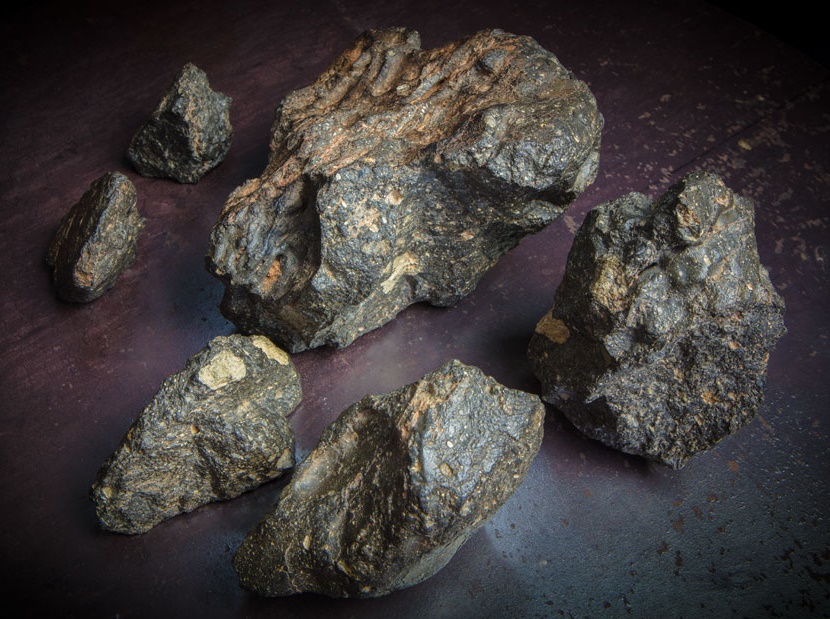 The 'Moon Puzzle' meteorite is classified as NWA 11789, lunar feldspathic breccias, and features partial fusion crust visible on one side, formed by its fiery descent through theEarth's atmosphere.
Lunar meteorites are rare in themselves, with around 1 in 1,000 meteorites found on Earth originating from the Moon's surface.
Those that are recovered usually weigh less than a few hundred grams – making 'Buagaba' a truly remarkable discovery. It also has no known pairings – meaning no other samples from the same meteorite fall have ever been discovered and catalogued.
This uniqueness means it is both highly important to science and highly desirable for meteorite collectors.
"It's a highly important, world-class example of a lunar meteorite," said Geoff Notkin, CEO of Aerolite Meteorites, Inc., and star of television's 'Meteorite Men.'
"It was blasted off the surface of our moon in the distant past, likely by the impact of a different meteorite, then journeyed the quarter-million miles to Earth and— against all the odds—survived a fiery descent through our atmosphere to be found in the wilds of the deserts of Northwest Africa in 2017.
"Few, if any, of the world's top museums, have a lunar meteorite that is anywhere near this in size and uniqueness."
The 'Moon Puzzle' meteorite will be the star lot of a sale which also features rare memorabilia from the history of space exploration.
Notable highlights will include a rock box scoop used by astronauts Neil Armstrong and Buzz Aldrin during their training for the Apollo 11 mission; Buzz Aldrin's lunar module descent chart, flown to the surface of the Moon; a rare Space Shuttle ET nose cone; and a vintage, large-scale engineering model of the Skylab space station.