There can be little doubt that Kurt Cobain is now either at or close to the pinnacle as the most collectible modern rock star. The sale of the guitar he played in his last gig should confirm that status if it reaches estimated $1million to $2million estimates.
The instrument is known as the Skystang 1, a compound of the "sonic blue" finish and the Fender Mustang.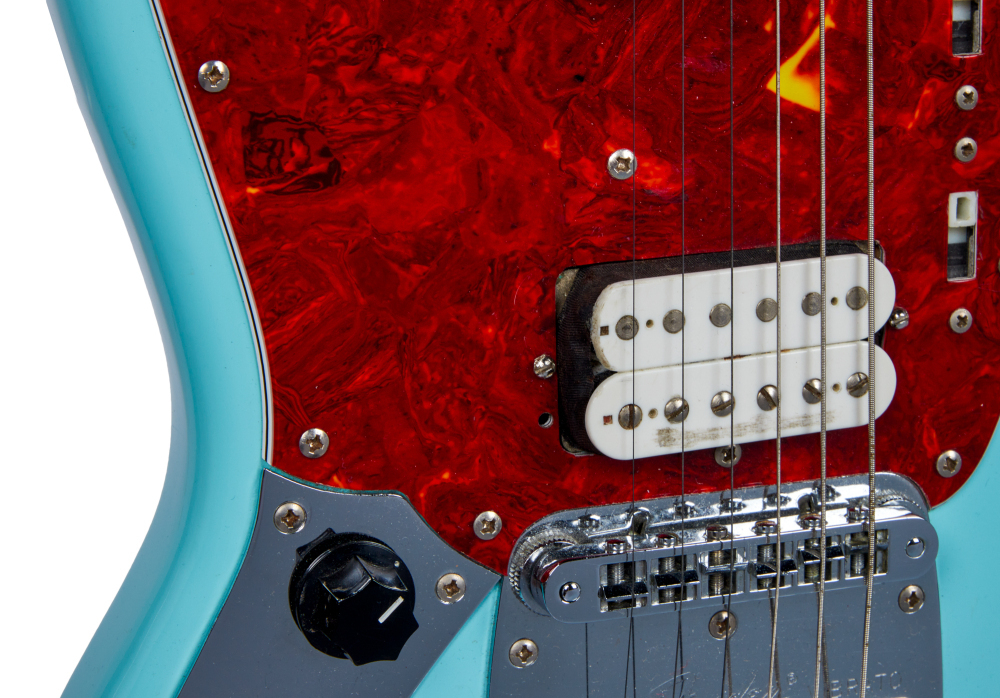 The "Skystang 1" is a sonic blue Fender Mustang made in the Japanese custom shop.
It is the headline item in a sale by Julien's Auctions in November, alongside Eric Clapton's legendary "The Fool" guitar.
The guitar comes from the collection of Chad Cobain, Kurt's brother. It is a 1993 Japan custom shop model, with the serial number O 016988. It will be sold with the strap and strings that were on it when Kurt played it in Nirvana's last ever show.
That took place on March 1, 1994, in Munich. Film of the concert clearly shows Cobain – after the MTV Unplugged show – playing the instrument on stage at the Terminal 1, Flughafen.
The Mustang is strongly associated with Cobain, and he played this guitar at a number of shows. It was one of 10 left-handed models ordered by the singer. The US Fender custom shop wasn't able to make the models, and only six were supplied by the shop in Fujigen, Japan, before Cobain died.
That final show is now legendary. Cobain would go on to take his own life on April 8, 1994. His performance of the final song, Heart-Shaped Box has been described as "tortured".
The guitar is impeccably documented. The large number of modifications made to it by Nirvana's guitar techs can be easily seen, linking it to specific performances, including the filmed Live and Loud concert in Seattle.
The Skystang 1 will be sold by Julien's Auctions in the Played, Worn, & Torn: Rock 'n' Roll Iconic Guitars and Memorabilia sale on November 18. Some of the proceeds of the sale of the Skystang 1 will go to organisations that work to reduce stigma around bad mental health.