Mohamad Zaman will be the owner of one of the world's largest one-man watch collections until November 6th. That's when Mr Zaman's extraordinary lifetime collection will be sold at Christie's in Geneva.
The collection started around 40 years ago, with a single Rolex Day Date bought in 1978. Since then, Mr Zaman has been a regular at high-end watch sales around the world and is known to have secured some of the world's biggest and best known watch sales.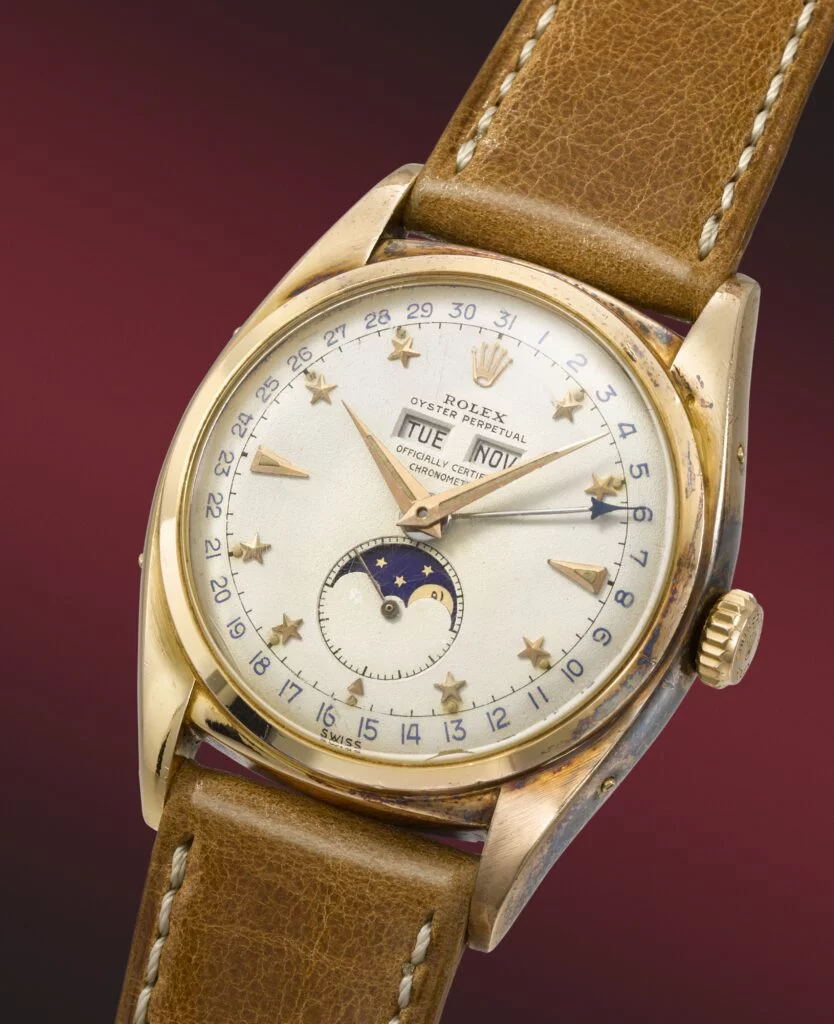 A Rolex, The Gordon Bethune pink gold "Stelline". Ref. 6062
In fact, Mr Zaman's passion for watches has been such a driver at the top end of the watch market that his absence from the sale as a bidder may depress prices somewhat.
Among the standout items from the sale, Passion for Time, is a watch owned by Marlon Brando and worn on-screen in Apocalypse now. Brando removed the bezel on the Rolex GMT-Master (a pilot's watch) to match his character in the Vietnam War movie. That has an estimate of 1 to 2 million CHF.
The star's watch carries estimates of CHF 1 to 2 million (around £920,000 to £1.84 million)
Zaman bought another of the watches as recently 2021. The Philippe Dufours Grand & Petite Sonnerie No. 1 is one of eight ever made. It raised CHF 4.7 million at the Phillips sale. Another of the watches had realised $7.6 million around the same time.
This is the most expensive independent-maker watch ever sold at auction. If it hits towards the top of its 4 – 6 million CHF estimate range then it will break that record.
Zaman will also part with a Rolex 6062 "Stelline". Stelline references the stars that are used to mark the hours around the dial of this highly sought after Rolex, previously owned by Gordon Bethune, a former airline executive.
It was last in 2019 for 1.9 million CHF, a healthy rise on the $590,000 it raised in 2012. The estimate on November 6th.
The sale of Mr Zaman's collection is one of several large private-owner sales that are exciting watch lovers and firing speculation of a generational changing of the guard among enthusiasts.
Christie's Geneva will host Passion for Time November 6th.