A 700-year-old Chinese scroll depicting five drunk princes on their way home from a party has sold for almost $40 million at Sotheby's in Hong Kong.
The two metre-long artwork, entitled Five Drunken Princes Returning on Horseback, was the work of the Chinese master Ren Renfa.
It had previously spent centuries in the Chinese Imperial collection, and was later transported from the Forbidden City to the U.S in 1922 by the last Emperor of China Pu Yi.
The scroll had been expected to sell for $10 – $15.5 million, but sparked a fierce 75 minute battle between bidders before selling for $39,555,000.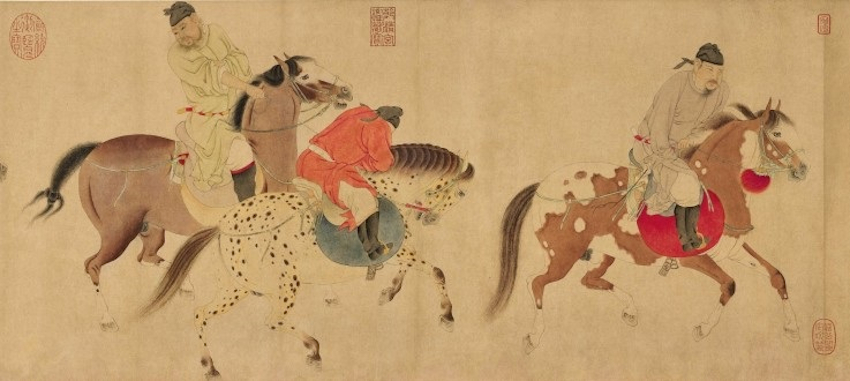 It was acquired by the Long Museum in Shanghai, a private museum founded by the renowned billionaire art collector Liu Yiqian and his wife Wang Wei.
The scroll is one of several high profile artworks purchased by Liu Yiqian in recent years.
In March 2015, he paid $45 million for a 600-year-old tapestry commissioned by the Yongle Emperor of the Ming dynasty.
And that same year he bought Amedeo Modigliani's masterpiece Nu couché for US$170.4 million, the second-highest price ever paid for an artwork at auction.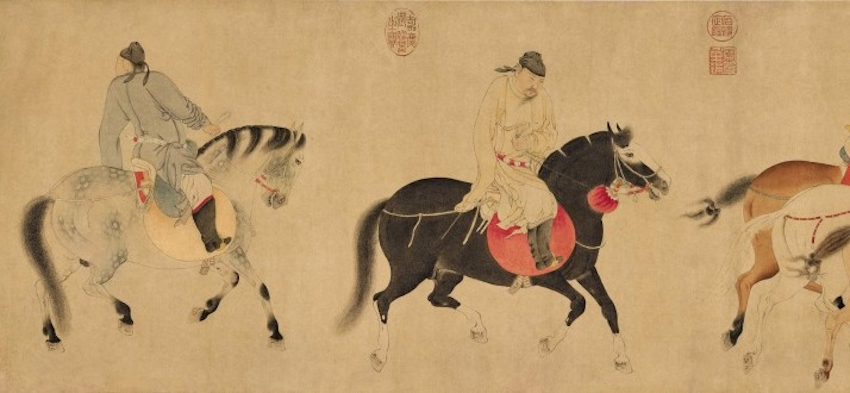 The scroll is one of only 21 painting by Ren Renfa known to exist, with the majority held in museums.
It depicts five young princes and their four attendants, returning from festivities in a drunken and joyous state.
Amongst them is the future Tang dynasty emperor Xuan Zong (685-762), who is depicted as being able to handle his drunkenness better than his friends.
The result was the highest price paid for an artwork in Asia in 2020, and set a new auction house record as the the most valuable Chinese ink painting sold by Sotheby's Hong Kong.
"When I first unrolled this highly important and exquisite scroll by Ren Renfa, I knew that bringing this masterpiece to auction was set to be one of the most exciting moments of my career," said Steven Zuo, Head of Fine Classical Chinese Paintings, Sotheby's Asia.
"Today the market spoke, and the extraordinary price achieved for an artwork that marries impeccable provenance with painterly brilliance, rarity with exceptional condition, is thoroughly deserved."