Classic car investors enjoyed an encouraging April after a troubling first three months of 2018, according to the Historic Auto Group's (HAGI) latest figures.
The HAGI Top index, which tracks the price performance of "exceptional historic automobiles", rose by 3.7% in April.
That follows a sharp decline between January and March that saw prices fall by 5.4% – the first negative start to a year since 2010. The index remains 1.9% down since January 1.
It's a long way from the extraordinary periods of growth seen earlier in the decade, which saw annual returns of 25.1% in 2014 followed by 17.6% in 2015.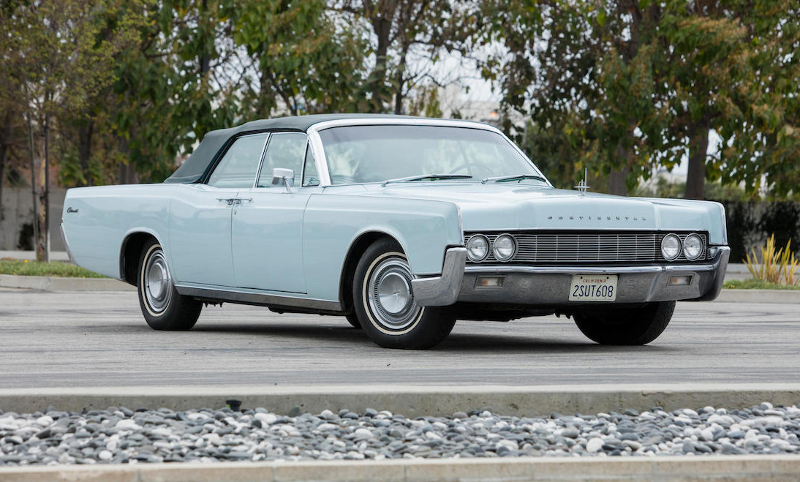 Some experts believe that prices have slowed in the intervening years because investors have looked to other areas for potential profits.
The founder of Dutch classic car dealer Real Art on Wheels, Bodie Hage, told the New York Times that 2015 "was a boom" time, when everyone "was afraid of missing a car".
"There were a lot of opportunists around, and because of that a lot of collectors started selling."
April's growth was the result of a particular uptick away from the big two marques of Ferrari and Porsche.
Because while the HAGI Porsche index grew by 2.8% in the month, and the HAGI Ferrari index increased by 2.3%, the index excluding Ferrari and Porsche increased by 5.5%.
What are these non-Porsche and Ferrari vehicles that are faring so well? Think Lamborghini and Pontiac. That's according to McKeel Hagerty, the CEO of Hagerty, which operates a separate classic car price index.
"Lamborghinis have been hot for the past few years," Hagerty told CNBC.
"The Countachs, the ones from Cannonball Run and the Diablos, these were the first cars that had Italian style but German engineering."
What of the future?
"We remain cautious on classic car prices, based on feedback we received from market counterparties across the globe," says HAGI.
The next big test of the classic car market is on June 3, when Bonhams sells Carroll Shelby's personal collection.