Experts at a local U.K auction house were shocked last week when a Chinese vase soared to a seven-figure sum, having been originally valued at just £500.
The 15″ tall blue and red 'lotus' vase was painted with scrolling leaves surrounding a large floral bloom, and featured a six-character Yongzheng Period mark on the base.
The Yongzheng Emperor was the fifth Emperor of the Qing dynasty, and reigned over China from 1722 to 1735.
The 180-year-old vase had been consigned for sale at auctioneers Andrew Smith & Son in Hampshire from a local collection, with little in the way of fanfare or provenance.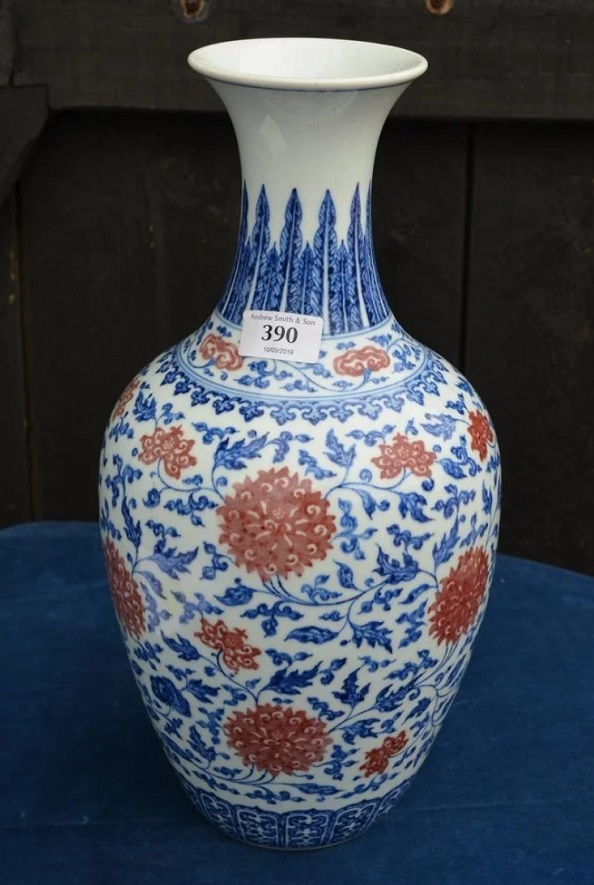 It crossed the block on September 10 with an estimate of just £400 – £600, but auctioneers were stunned when a phone bidder opened proceedings with a starting bid of £500,000.
According to reports, three anonymous Asian collectors fought it out over the vase, with bids coming in via phone, the internet and an agent in the auction room.
The final winning bid – placed by the same collector who started them off – was a remarkable £1.3 million ($1.61 million), more than 2,160 times the original valuation.
Combined with fees the final price for the vase was £1.62 million ($2.01 million), a new record for the auction house whose origins as a firm date back to 1793.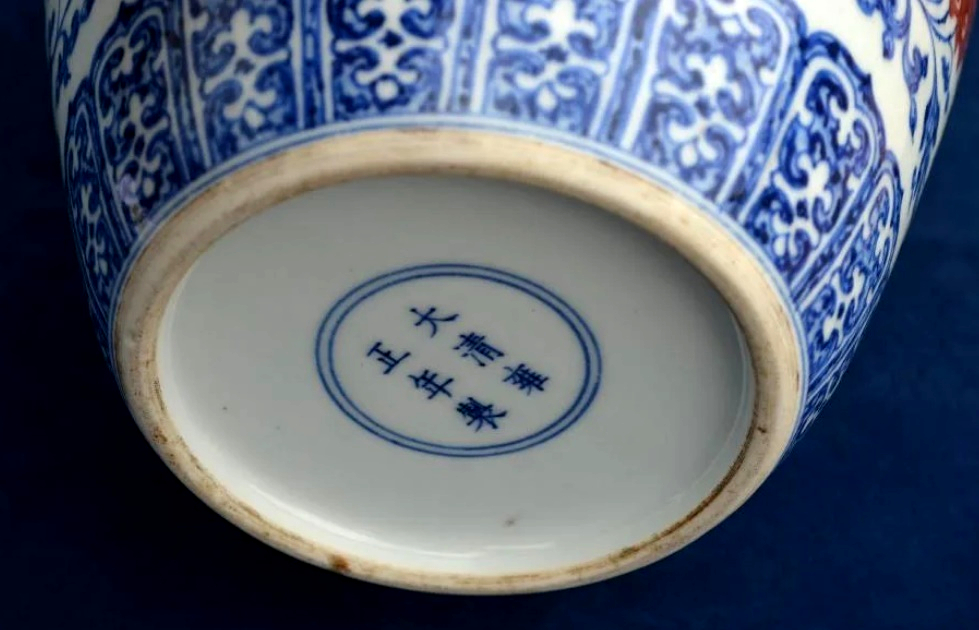 The vase is the latest piece of rare Chinese porcelain to turn up unexpectedly in a provincial U.K auction room, and spark a bidding war between wealthy Asian collectors.
In 2017 another piece from the Yongzheng Period, a blue and white 'flowering blossom' plate, was consigned to Hansons Auctioneers in Derbyshire.
Having been inherited by three siblings from their late grandmother, the plate was kept in a kitchen cupboard for years before selling for £230,000 ($306,250).
And earlier this year a vase bearing the mark of the Qianlong Emperor sold at Exeter auctioneers Bearnes Hampton & Littlewood for £586,000 ($767,000), having spent 20 years hidden away in an attic.
It's believed that countless pieces of rare Chinese Imperial porcelain made their way to Britain following the Second Opium War of 1856 – 1860.
During the war the Emperor's Summer Palace was destroyed by British and French troop, and an estimated 1.5 million objects were looted by soldiers.
Many of these were then brought back to Britain, and have passed down through families for generations without any knowledge of their true history or value.