A highly rare copy of Charles Darwin's groundbreaking book 'On the Origin of Species' could fetch up to $300,000 when it goes up for auction at Bonhams next month.
The first edition copy of the book will go up for sale in New York on June 13, where it's expected to fetch $200,000 – $300,000.
Darwin's book on his theory of evolution has been described as "the most important single work in science", and completely changed our understanding of the natural world.
The book is one of only 23 recorded presentation copies, given to Darwin's friends, family and colleagues prior to its publication in 1859.
Remarkably, it has remained virtually unopened since it was published 150 years ago, and is regarded as one of the finest-known presentation copies in existence.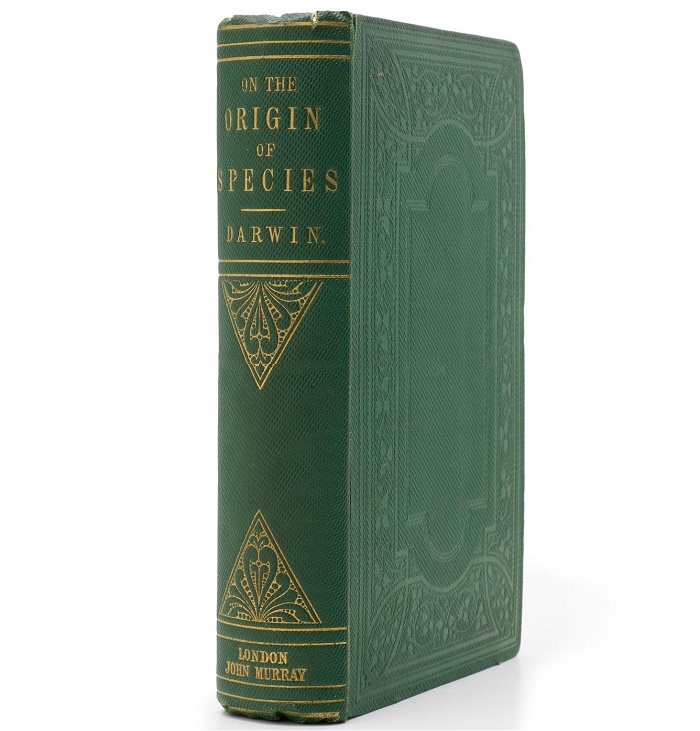 It was originally sent to Professor Robert Caspary, a German botanist who frequently corresponded with Darwin and later interviewed him about his theories of evolution for Botanische Zeitung in 1866.
Caspary's own significant work on botanical hybrids was discussed by Darwin in his 1868 The Variation of Animals and Plants Under Domestication.
The book later passed to Edward B. Titchener (1867 –1927), an influential English psychologist who served as a professor at Cornell University, and has remained safely stored in his family's private collection for over 100 years.
The book's pre-sale estimate may sound steep, but if previous sales are anything to go by it could achieve an even higher price when it hits the auction block.
In July 2017, a first edition copy of the book sent to another German botanist Albert Wigand was offered at Christie's with an estimate of $76,000 – $114,000.
The book was accompanied by a letter to Wigand by Darwin himself, and soared above its estimate of £60,000 – £90,000 to a final price of £269,000 ($340,000).
And in 2018, a copy of the book including Darwin's own handwritten annotations, sent to his German publisher for translation, sold for a world-record £788,000 ($996,000).