Summers Place Auctions will give collectors to own a piece of 20th century history next month, with the sale of two rare original sections of the Berlin Wall.
The U.K auction house will offer the two large sections, each standing an imposing 3.6 meters tall, complete with the original graffiti painted on them by protesters.
This year will mark the 30th anniversary of the fall of the Berlin Wall, which ran for 155km separating East and West Berlin.
Official demolition of the wall began on 13 June 1990 and finished in 1992, with most of the concrete sections bulldozed, crushed and recycled into roads.
However, some sections remained intact and were either auctioned off or donated for display around the world.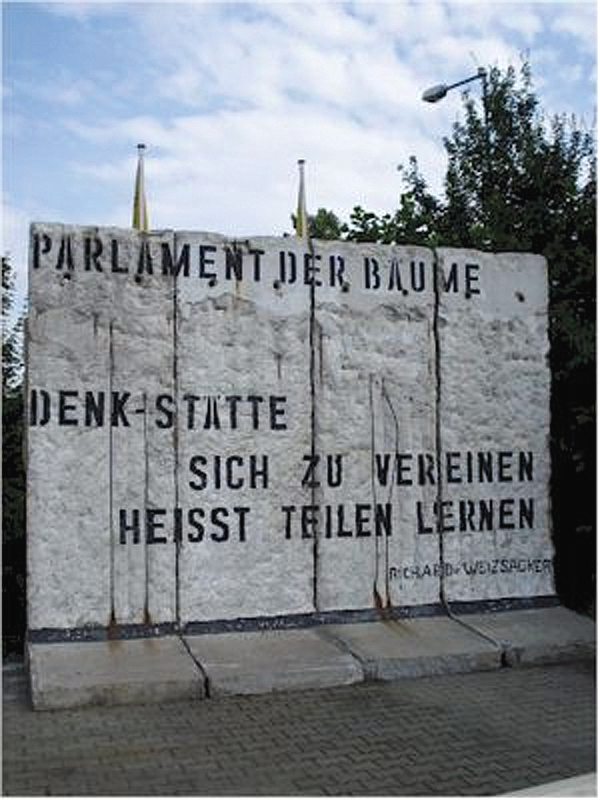 Today just 16 complete sections of the Berlin Wall can be found on public display outside of Berlin, most with their original graffiti intact.
Their locations include the World Trade Centre in Montreal, Quebec; Berlin Square in Seoul, South Korea; the Imperial War Museum in London; a garden in Vatican City; and even a men's urinal in a Las Vegas casino.
The two sections heading for auction were originally situated in the centre of Berlin opposite the Reichstag, as part of a memorial entitled 'The Parliament of Trees'.
The memorial was designed in 1990 by artist Ben Wagin, to commemorate the 258 people killed trying to escape over the wall to freedom between 1961 and 1989.
These sections were later removed to make way for further construction at the site, and will now be offered at auction for the first time.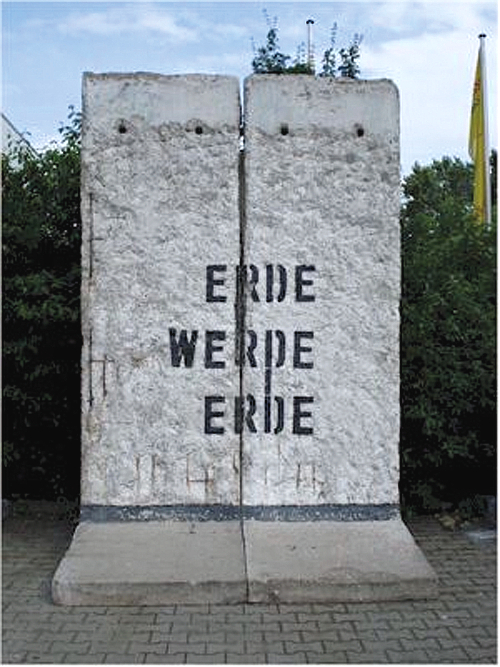 The larger of the two, estimated at £10,000 – £15,000 ($11,300 – $17,000), features a quote from Richard von Weizsäcker, who served as President of both West Germany (1984 – 90) and a unified Germany (1990 – 94) which reads "To unite means to learn to share."
The smaller section bears the message "Earth returns to Earth", and is estimated at £4,000 – £6,000 ($4,500 – $6,775).
"This is such a historic offering," said expert James Rylands. "These parts of the wall were safely preserved since 1990, and the two complete wall sections are now available for sale and would look great in a public garden or museum as well as in a private home.
"It is a great architectural and artistic statement, but also a symbol of the triumph of freedom over tyranny."
The Summers Place Auctions Garden, Natural History and Tribal Art Live Auction takes place on March 12, 2019.