A laser rifle from cult sci-fi flick Barbarella (1968) was the surprise hit of Profiles in History's June 6 sale in LA.
This stunning piece of film history had originally been valued at $20,000, but closed out at an astonishing $220,000.
This was the original rifle Jane Fonda wielded throughout the movie. It can also be seen in much of the film's original advertising. It's made from chrome and wood, with a scope and a recessed trigger guard.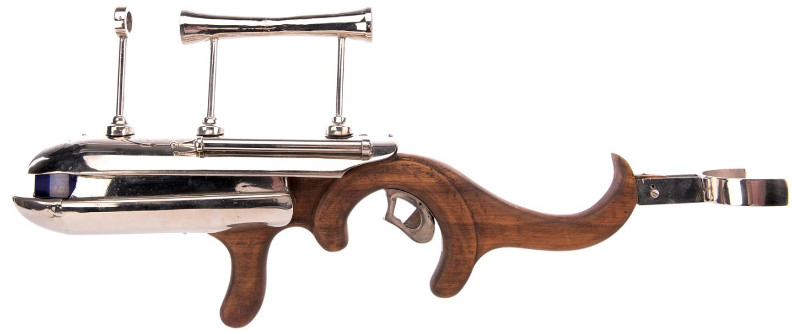 Barbarella was based on the series of erotic sci-fi comic books first published by French artist Jean-Claude Forest in 1962. The movie has attracted a hugely popular following over the decades since its release, becoming a byword for late 1960s camp.
It was filmed at the Dino De Laurentiis Cinematografica Studios in Rome, which was also where the props were lovingly handmade. A long rifle that Jane Fonda posed with during a shoot for Life Magazine in 1968 achieved a similarly strong result, realising $89,600 against a $30,000 estimate.
To date sales of memorabilia from the movie have been few and far between, but that's likely to change now that the market has reached a critical point.
The space suit Sigourney Weaver wore in her iconic role as Ripley in Alien (1979) made $204,800 against its $60,000 estimate.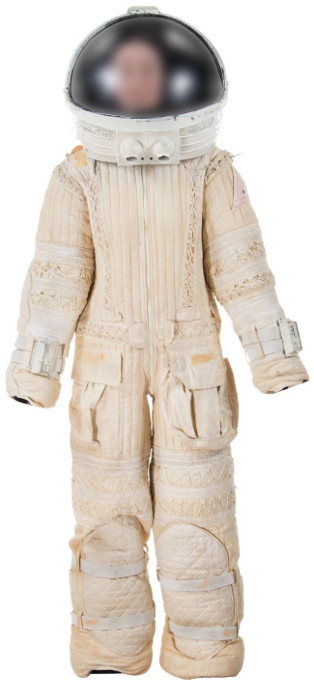 The simple design was inspired by the suits worn during the Apollo era, filtered through the work of the French comic book artist Moebius. Costume designer John Mollo intended for it to appear utilitarian and well-used, in keeping with the rest of the movie.
The helmet is the only part of the outfit that doesn't appear in the climactic airlock scene, although it does make an appearance at the start of the movie when the crew check out the abandoned spaceship. It has since been painted white to match the spacesuit. The flamethrower Ripley uses to keep the titular beast at bay also sold for $108,000.