One of Albert Einstein's most treasured childhood puzzle toys is going up for auction at Bonhams in New York next month.
The antique pegboard puzzle game dates from the 1880s, and belonged to the physicist during his early life in Munich.
The toy is described by Bonhams as "a rare and joyous Einstein artifact of museum quality", and is expected to sell for $40,000 – $60,000 when it hits the block on March 6.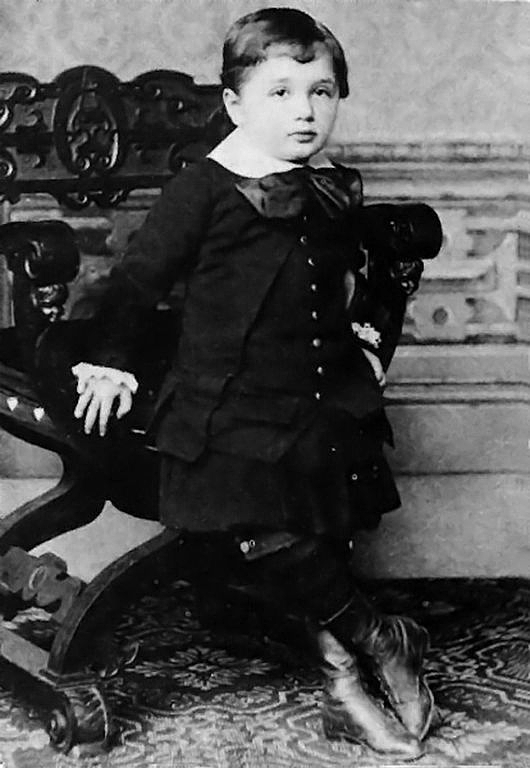 By all accounts Albert Einstein's childhood was normal, although he learned to speak relatively late and tended towards solitary games.
According to his sister Maja, young Albert's favourite pastimes included "puzzles, fretsaw work, the erection of complicated structures with the well-known Anker building blocks, and above all the construction of multi-storied card castles, with which he filled his leisure".
Amongst these was the 'Perlen-Mosaik-Spiel' (Mosaic Pearl Game), which allowed Einstein to create his own designs using hundreds of coloured wooden beads on a punch-hole board.
Childhood psychologists state that pegboard games such as this promote visual thinking, artistic imagination and the development of basic mathematical skills – all important tools for a future physicist.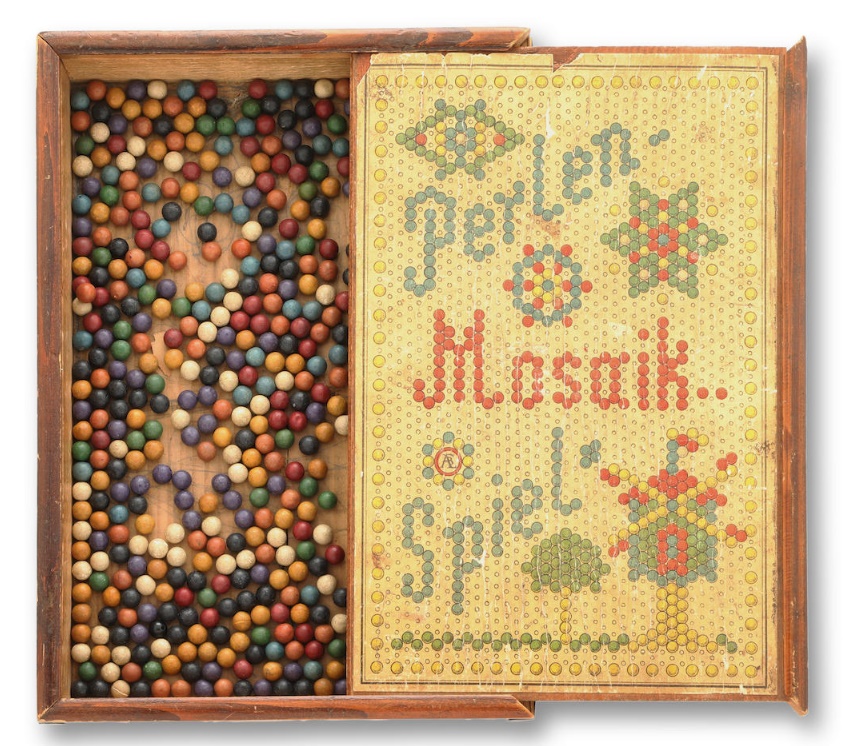 Albert Einstein's genius lay in his ability to think outside the box, to visualize answers to almost incomprehensible questions, and he once said "I very rarely think in words at all".
By the age of 12 he had taught himself algebra and geometry, and his enquiring mind soon left his childhood tutors (and eventually everyone else) in the shade.
The game was clearly important to Einstein as he kept it as a childhood memento for his entire life, even taking it with him as he left Europe for the United States when the Nazis rose to power in the 1930s.
He eventually gifted it to a friend prior to his death in 1955, and it stands today as an intriguing piece of Einstein's personal history.
Even sixty-five years after his death, every aspect of Albert Einstein's life continues to fascinate collectors, and his childhood development is no exception.
In 2017 a set of building blocks he played with sold at Christie's, soaring past their estimate of £5,000 – £8,000 to achieve a final price of £62,500 ($81,688).