Two bottles of wine recovered from a 17th century German shipwreck will be offered for sale at Christie's in London next week.
According to Christie's, the 350-year-old bottles are the oldest wines ever offered for sale in the company's history.
They will be offered together as a single lot estimated at £26,000 – £30,000 ($32,942 – $38,010), although the auction house doesn't recommend the new owner actually drinks them.
The historic bottles were discovered back in 2010 by divers surveying the ocean floor off the coast of Germany, who found a decayed wreck of a vessel around 40 meters below the surface.
Further investigation uncovered a rattan basket buried deep in the mud, containing 14 ancient glass bottles with their contents still intact.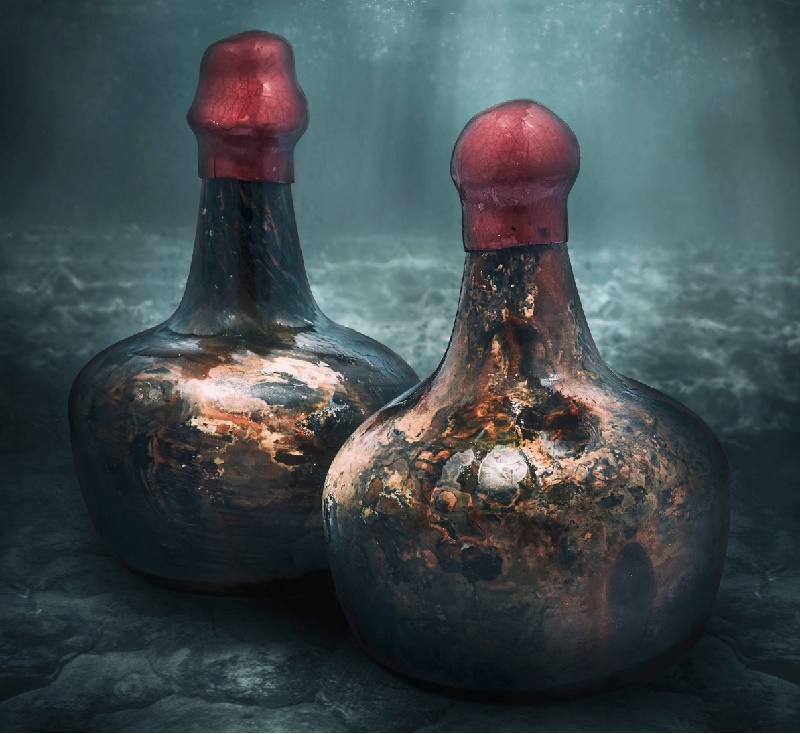 One of the bottles was broken as it was brought to the surface, and another was opened in 2016 for testing by scientists at the University of Bergundy.
Their analysis showed that the liquid had originally been a strong red wine, and the shape of the hand-blown glass bottles suggested it had been bottled somewhere between 1670 and 1690.
The two bottles are contained within a specially-designed freshwater tank to preserve their original corks, and have been described as "a lot of historical and vinous importance".
However, the drinkability of the wine is described as "questionable", and the bottles will likely remain as fascinating display pieces only.
It's believed the bottles were discovered by the same Swedish team which recovered approximately 2,000 bottles of champagne from another shipwreck of the coast of Finland in 1998.
The bottles of Heidsieck & Co champagne were found aboard the wreck of the Jönköping, a Swedish freighter sunk by a German submarine during WWI whilst delivering to the Imperial Court of Tsar Nicholas II of Russia.
The underwater conditions proved perfect for preserving the champagne, and it remained perfectly drinkable more than 80 years on.
These bottles have since sold at auctions around the world, and a single bottle was reportedly sold at the Ritz-Carlton in Moscow for a staggering $275,000.