One of the first pennies ever minted in America, the 1792 Birch Cent, is expected to sell for up to $1 million at auction in Baltimore next week.
The coin is one of a handful of coins originally commissioned by Thomas Jefferson, as the government began choosing designs for its official coinage.
At least four different designs were produced at the newly-created U.S Mint, and it's believed those coins were viewed first hand by both Jefferson and George Washington.
Today just 12 examples of the 1792 Birch Cent are known to have survived, with four variants featuring slightly different designs.
The coin heading for auction next week, known as the 'Judd-3', is the only example without any lettering around the edge, making it completely unique.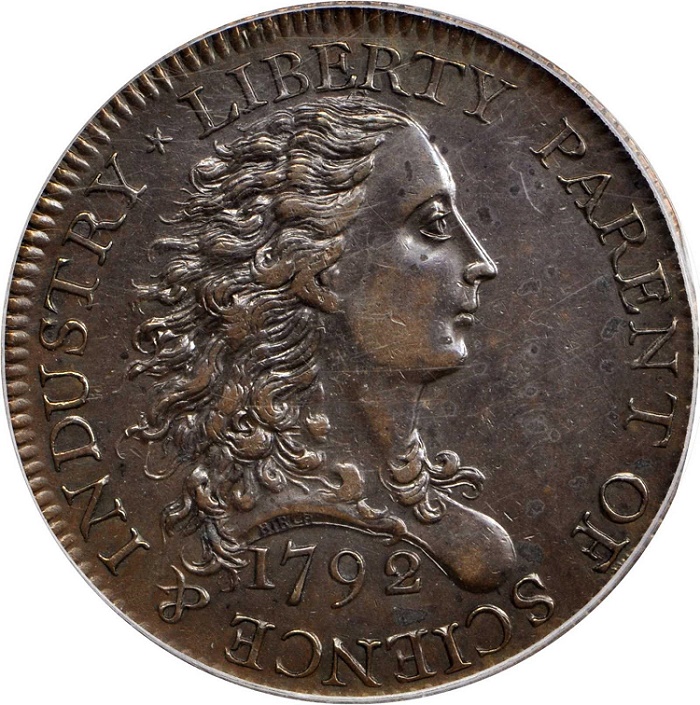 The numismatic treasure will now hit the block at Stack's Bowers Galleries, during an auction at the Whitman Expo in Baltimore on October 26.
"This is the first American cent ever produced and represents a very unique piece of numismatic history," said Brian Kendrella, president of Stack's Bowers Galleries.
"It is the only one of its kind, making it a very exclusive coin to own. The collector who ends up with this Birch Cent will have the satisfaction of knowing that it very likely was held by our founding fathers, making it a very special piece of American history as well."
Based on historical records, experts had long believed there were two surviving examples of the Judd-3 coin, although recent research suggests that they were in fact one and the same coin.
Two further designs featured variations on the phrase "TO BE ESTEEMED BE USEFUL" around the edge of the coins, and the rarest – believed to be the very first one minted – was struck using white metal instead of copper.
The Judd-3 coin offered in the current sale will be appearing at auction for the first time in 40 years.
Another of the copper examples previously sold at Stack's Bowers in 2015 for $1,175,000. The current auction record for the coin was also achieved in 2015, when a 'Judd-4 coin' with an inscription around the edge sold at Heritage Auctions for $2,585,000.