This week's featured sale is Mecum Auctions' annual Monterey Sale, which takes place in California on August 17.
The auction is packed with an array of stunning classic cars and motorcycles from around the world – but we've chosen 10 of the more unusual vehicles on offer.
From remarkable custom hot rods to historic soap box derby racers – here are 10 lots we'd love to own…
1954 Kurtis 500S Roadster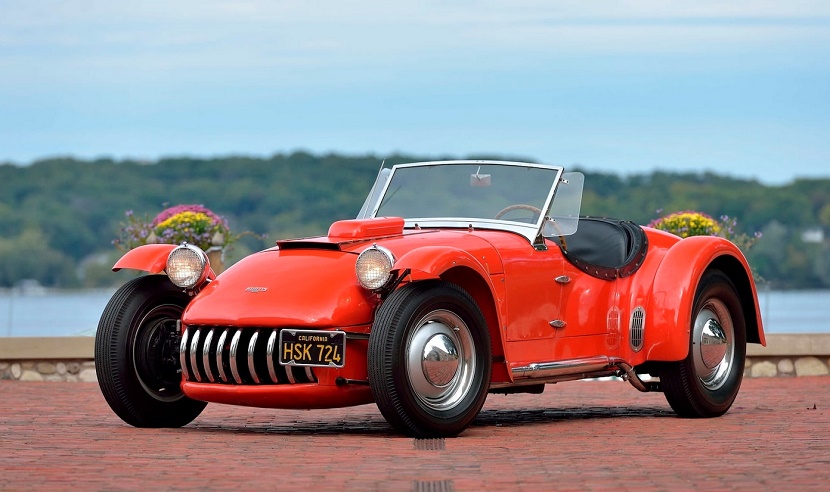 Estimate: N/A
This 1954 Kurtis 500S Roadster is one of less than 30 examples ever built by Frank Kurtis, the celebrated automotive designer famed for his Indy cars and midget racers.
Sixty five years after it was built, the car retains its original paintwork and chrome, along with its Cadillac V-8 engine, making it the best original Kurtis Kraft 500S roadster in the world.
1933 Chevrolet Alex Tremulis Design Car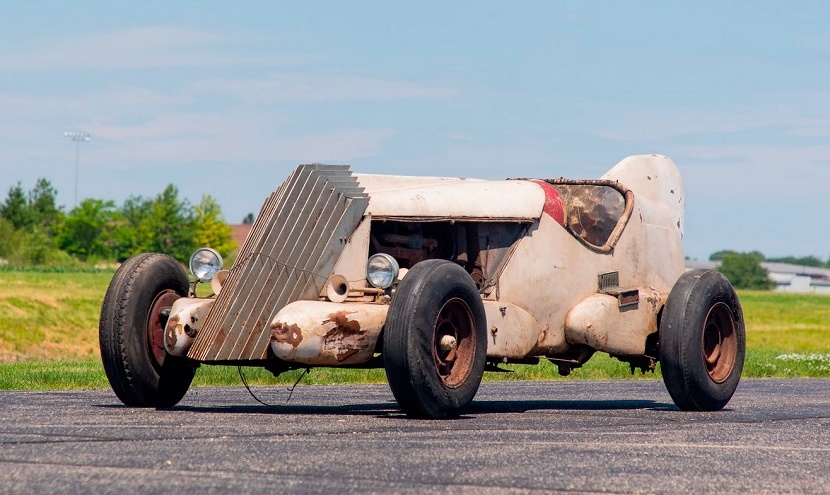 Estimate: N/A
This original Chevrolet concept roadster was built in 1933 by renowned automotive designer Alex Tremulis, who went on to work for ACD, General Motors, and designed the legendary Tucker 48.
The car is reportedly the first fully realized vehicle by Tremulis, who designed it at the age of 19 whilst still working as an usher in a Chicago theatre.
He created the car as a commission for the popular vaudeville comedian Ralph Cook, and it was later displayed at the 1933-34 Chicago World's Fair.
1955 Porsche Tempo Mikafa Sport Camper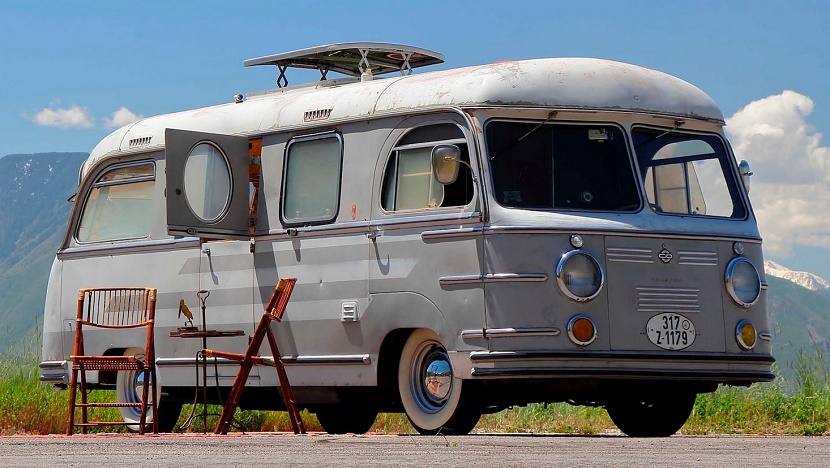 Estimate: $100,000 – $150,000
This Aluminum-bodied Mikafa camper van is one of only three examples ever built using the Porsche 365 engine and branding.
Every Mikafa camper van was hand-built to order by the aircraft manufacturer between 1955 and 1959, and today there are just two surviving examples in the U.S.
The rare van survives in completely unrestored condition, and even retains its original period two-tone paintwork along with its wooden interior.
1956 Outlaw Custom Cabriolet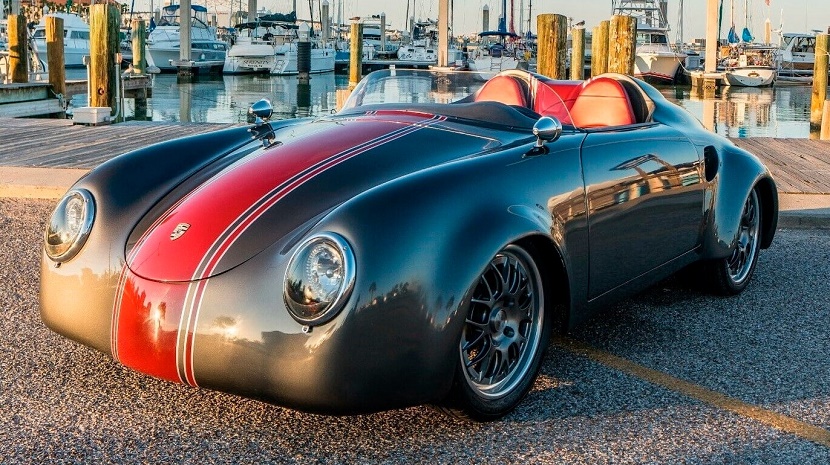 Estimate: N/A
This brand new 1956 Outlaw Custom Cabriolet is a unique custom build by renowned artist Ron Peck, and features a Turbocharged 2387cc engine; a hand-laid carbon fiber dash with custom built Speed Hut gauges; and hand-built seats wrapped in Italian leather.
1939 Dayton Ohio Grand National Champion Soap Box Derby Car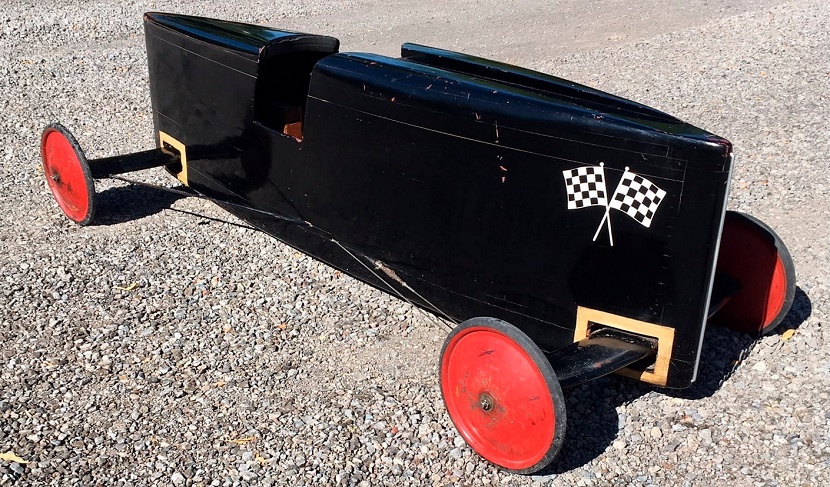 Estimate: N/A
This hand-built wooden soap box derby car was driven to victory in the 1939 Dayton Ohio Grand National Champion, and retains its original paintwork, patina and weighted steering system.
1927 Ford "California Star"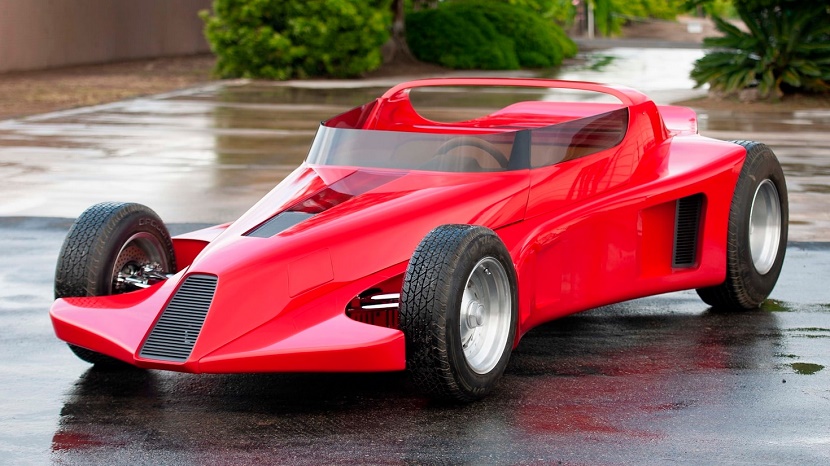 Estimate: $100,000 – $150,000
This futuristic 'California Star' roadster was originally inspired by 1927 Model T Ford, but was designed and hand-built from scratch by Don Verner and Ron Covell, who spent 2,400 hours on the project.
The car caused controversy when it was entered in the 1984 America's Most Beautiful Roadster competition at the Oakland Roadster Show, as it wasn't technically built around an original vintage roadster.
However, the incredible design was accepted as the undisputed winner, and set the bar for the high concept Street Rods of the 1980s.
1923 Ford "Mod Rod"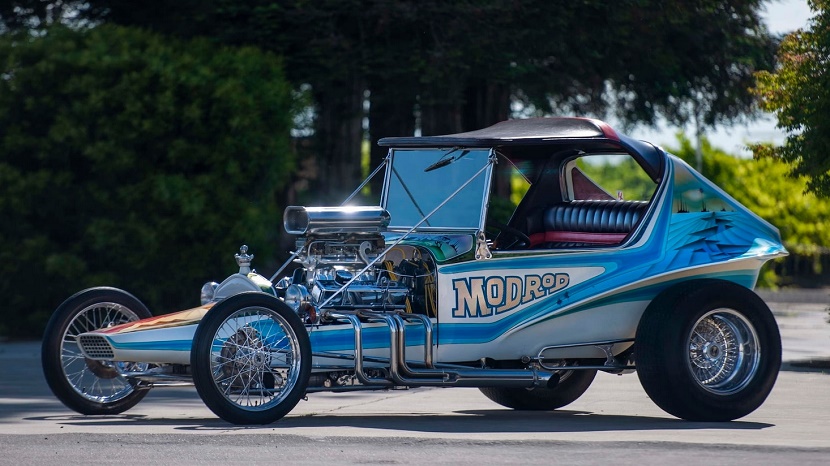 Estimate: $75,000 – $125,000
This 1923 Ford "Mod Rod" is the work of custom car painters Art Himsl and Mike Haas, whose wild psychedelic designs helped define the Street Rod era of the early 1970s in Northern California.
The car features a fiberglass T-Bucket body combined with the back of a third-generation Chevrolet Corvette, the tail lights from a 1970 Plymouth Barracuda, and a custom nose piece built from a Go-Kart nose.
1967 Lincoln Continental Lehmann-Peterson Limousine: The Elvis Presley Family Car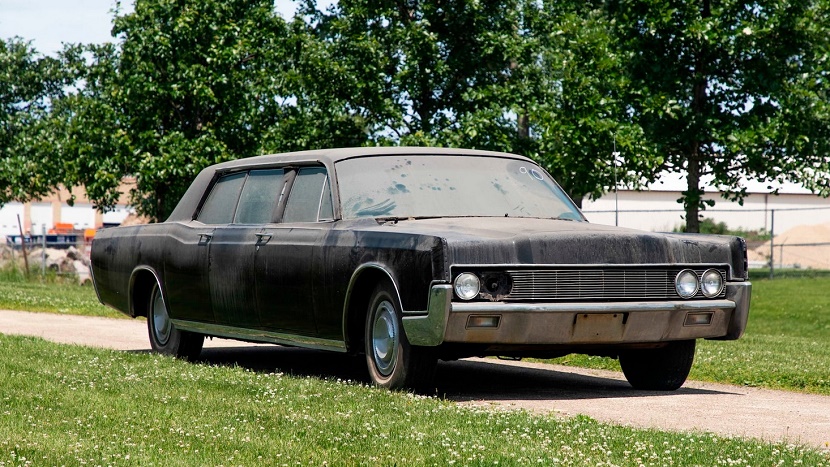 Estimate: N/A
This 1967 Lincoln Continental Lehmann-Peterson Limousine was a gift to Elvis Presley from manager Colonel Tom Parker on his wedding day in May 1967.
Elvis and Priscilla used the car during their honeymoon in Palm Springs, and when the couple's daughter Lisa Marie was born in 1968 it became the Presley family car.
Elvis and his family regularly used the car during shopping trips, engagements and outings, and were photographed in it several times by fans.
However, unlike many of Elvis' favourite cars which remain on display at Graceland, it later disappeared and was lost for decades – before turning up recently in the private collection of the late Chicago businessman James Petrozzini.
1929 Ford "The Emperor"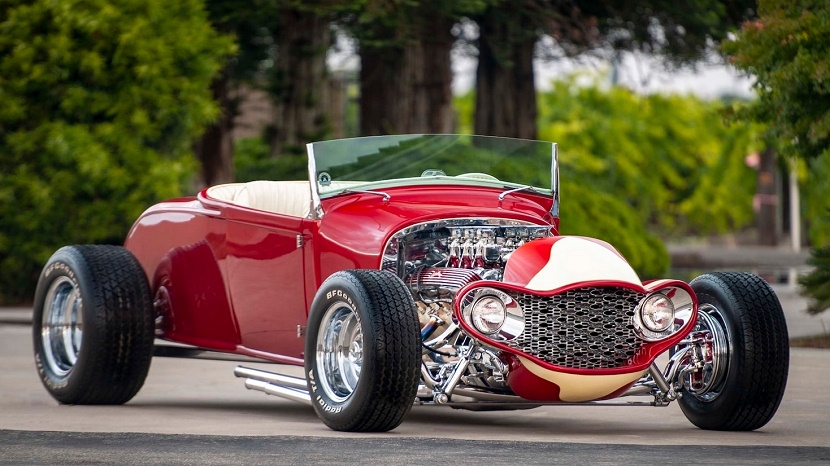 Estimate: $300,000 – $400,000
This fully customized 1929 Ford Model A Roadster has been described as "one of the most recognizable historic show cars in existence".
The car started out in the late 1950s as a project by Fresno teenager Chuck Krikorian, using a 1929 Ford Model A Roadster body, a 1931 Ford Model A frame rails and a 1957 Cadillac 365 CI V-8 engine.
He then decided to turn the project into a show car, and shipped it off to the legendary custom car designer Chuck Barris to complete.
In 1960 the car was crowned America's Most Beautiful Roadster, and featured on the cover of Hot Rod Magazine that same year.
1951 Studebaker Manta Ray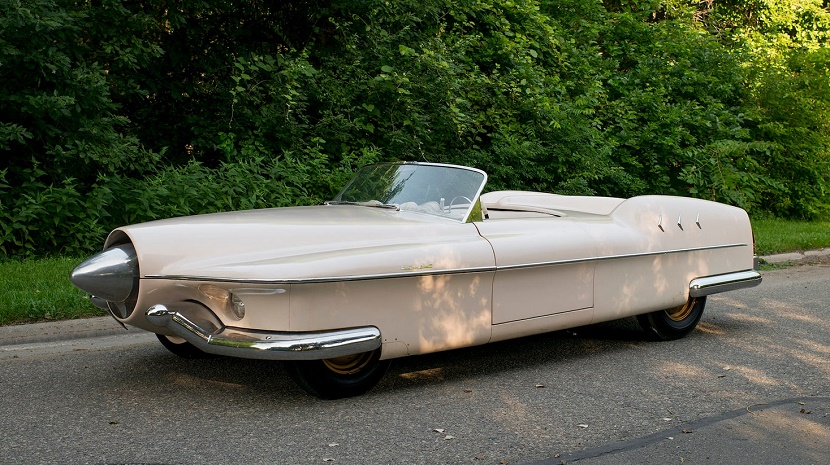 Estimate: $200,000 – $300,000
This famous, one-of-a-kind 1951 Studebaker Manta Ray was custom built in the mid-1950s by aviation engineers Glen Hire and Vernon Antoine.
The pair used their experience in working with guided missile and jet aircraft to create the car, which includes a nose cone that was hand sculpted from wood and then cast into metal from a mold.
The car was later featured in the February 1954 issue of Rod and Custom magazine, was exhibited at the 2016 Amelia Island Concours, and starred in an episode of Chasing Classic Cars with Wayne Carini.