Acclaimed director Wes Anderson and his partner, designer Juman Malouf, are set to curate a special exhibition at the Kunsthistorisches Museum in Vienna later this year.
Entitled "The Spitzmaus Mummy in a Coffin and Other Treasures from the Kunsthistorisches Museum", the exhibition will feature artifacts hand-picked from the museum's collection of more than four million objects.
Described by the museum's curator of modern and contemporary art Jasper Shapr as "an embarrassment of riches", the show will run from November 2018 until April 2019 before transferring to the Fondazione Prada in Milan.
Wes Anderson is an Oscar-nominated director whose previous films include Rushmore (1998), The Royal Tenenbaums (2001), The Life Aquatic (2004), Fantastic Mr Fox (2009) and The Grand Budapest Hotel (2014).
Anderson's partner Juman Malouf is a celebrated set and costume designer, occasional voice actress and children's author, who studied Fine Arts and Art History at Brown University.
Together the couple will draw from the museum's remarkable permanent collection, which includes everything from Old Master paintings, ancient Greek and Roman antiquities and the Austrian crown jewels to Egyptian mummies, antique weapons and armour, historic costumes and musical instruments.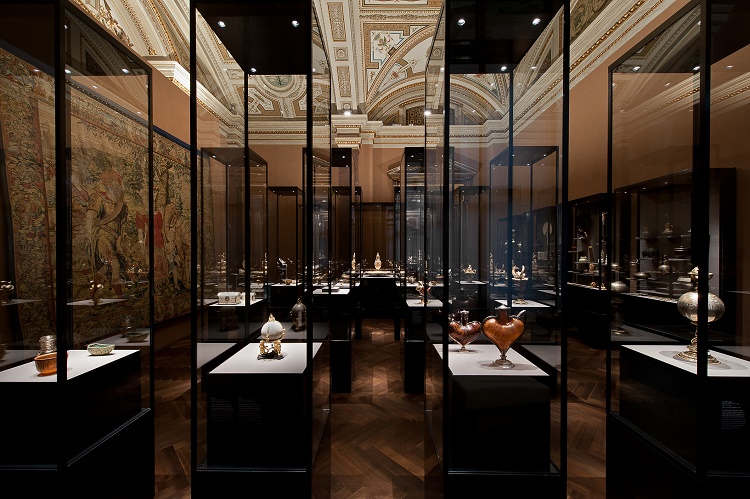 The exhibition will also include objects from the Museum of Natural History in Vienna, which counts dinosaur skeletons and meteorites amongst its collection of over 30 million specimens.
Throughout his directorial career Anderson has demonstrated a curator's eye for detail, with his precise composition and use of symmetry earning him the status of a true 21st century auteur.
His instantly recognisable visual style has inspired numerous artists to create their own works based on his films, many of which appear at the annual 'Bad Dads' art exhibition, now in its eighth year.
For fans of his unique work, Anderson's name is already a box-office draw when it comes to museum exhibitions.
In April this year, an exhibition of sets and stop-motion puppets from his acclaimed 2018 animated film Isle of Dogs attracted 50,000 visitors to a gallery in London, with queues of more than 400 people forming round the block.
The Kunsthistorisches Museum will be hoping for similar levels of success when the exhibition opens later this year – although its exact nature remains a closely guarded secret.
"What they're going to do, we're not going to tell you just yet. But you can come to the Kunsthistorisches Museum and find out," said Shapr.