Remarkable unseen photographs of the Queen and the British royal family have been discovered at an auction house in the UK.
The candid photographs depict a young Queen Elizabeth and the Duke of Edinburgh, along with images of the Queen Mother, and Prince Charles and Princess Anne as children.
The photographs were found in the personal archive of Daphne Du Maurier, the celebrated British author renowned for her romantic novels Rebecca and Jamaica Inn.
Du Maurier also wrote the sinister short stories The Birds and Don't Look Now, which were later adapted into classic thrillers by directors Alfred Hitchcock and Nicolas Roeg.
Du Maurier's archive will be offered for sale at Rowley's Auctioneers in Ely, Cambridgeshire on Saturday April 27.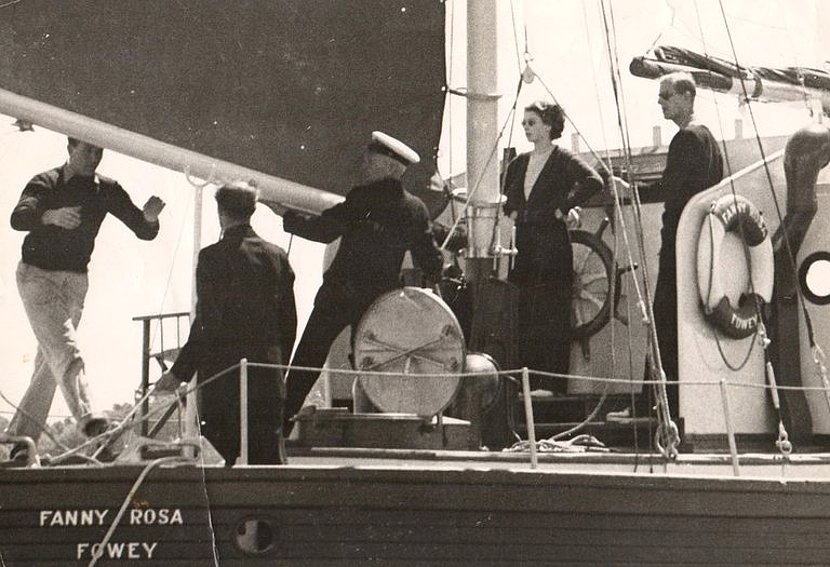 The photographs reveal a seldom-seen glimpse into the private life of the royal family, as they relax together in informal settings.
The Queen and the Duke are photographed sitting on a picnic blanket, and other images from the same event include the Queen mother sat with Du Maurier.
Prince Charles and Princess Anne are also show as very young children, playing in their own toy boats whilst surrounded by Naval officers aboard a yacht.
It's believed the photos were taken by Du Maurier's husband Lieutenant General Sir Frederick 'Boy' Browning, who served in WWI and WWII and was known by many as the "father of the British airborne forces".
In 1949 Browing became a member of the Royal Household, serving as Treasurer to Princess Elizabeth until her ascension to the throne in 1952, and then later working for the Duke of Edinburgh.
"These particular images, which show the Royal family in an off-guard, relaxed mood highlight the circles in which du Maurier and Boy moved," Rowley's Managing Director Roddy Lloyd.
One particular letter by du Maurier describes a visit from the Queen to the couple's home in Cornwall in 1962:
"The Queen inside, radiant, all in white. I don't know what was talked about, I heard sounds coming from my mouth I didn't recognise! She was very nice though…"
The archive has been consigned to auction by the nephew of Maureen Baker-Munton, Browning's assistant throughout the period, who also became a close friend of Du Maurier.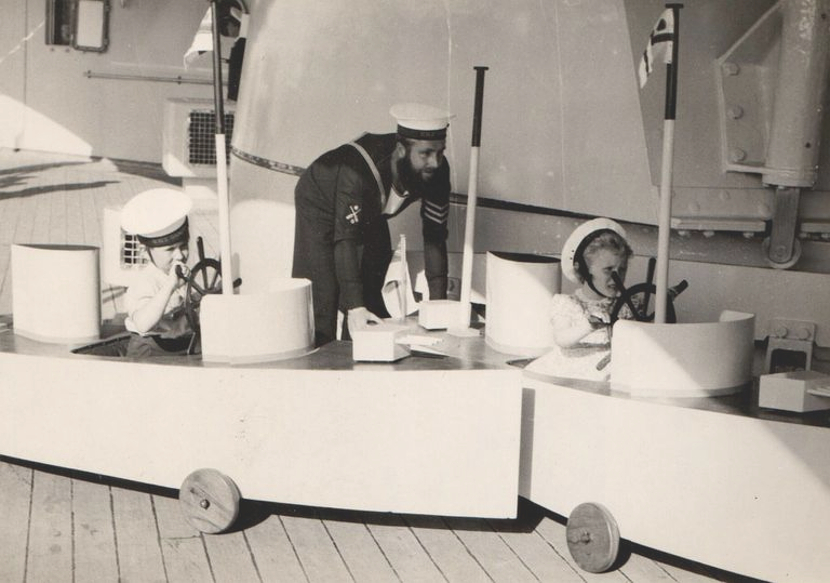 The pair corresponded regularly for years, and Baker-Munton was said to serve as Du Maurier's "eyes and ears" in London, serving her the latest society news and gossip.
In addition to the photographs, the auction will also include numerous letters which offer a fascinating insight into Du Murier's life and work.
"Daphne's wit of course weaves its way through the collection but her letters to Maureen also throw light on du Maurier's sometimes strained relationship with her husband, who she nicknamed 'Moper' because of his depression and drink problems," said Will Axon, Rowley's senior auctioneer and valuer.
"We have seen a lot of references in the Du Maurier letters to her rather complicated relationships with friends, family and children as well as references to her writing."
The sheer size and scope of the collection means that further unseen photos and letters could well be revealed before it hits the block next month.
"This is a huge archive and we are still going through letters and photographs and making discoveries," said Lloyd.