An incredibly rare Beatles record sold for $11,000 on eBay this week, after it was 'accidentally' given to a U.K thrift store by an anonymous donor.
The demo copy of the band's debut single 'Love Me Do' was donated to a British Heart Foundation Store in Midhurst, West Sussex.
Employees at the store were shocked to discover the valuable single hidden amongst a bag of 25 old vinyl records, and when attempts to trace the donor proved unsuccessful, the record was placed up for sale on the charity's eBay store.
The 45rpm record was one of just 250 demos printed by Parlophone Records in 1962, which were sent out to radio stations and music journalists across the U.K.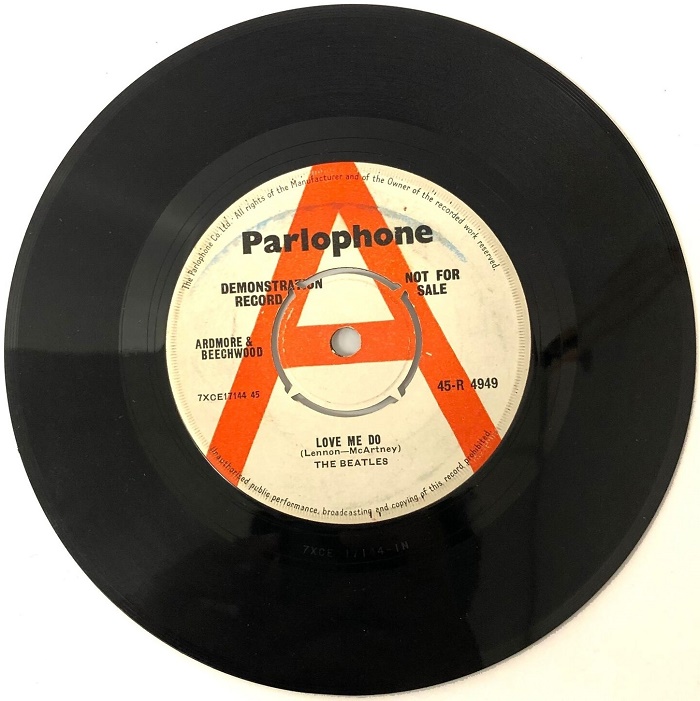 The discs were labelled 'NOT FOR RESALE', and featured a misspelling of Paul McCartney's name in the songwriting credit of "Lennon – McArtney".
Today surviving copies are considered amongst the 'Holy Grails' of rare Beatles singles, and back in 2011 a copy in its original paper sleeve sold on eBay for $17,350.
'Love Me Do' was one the first original compositions written by Lennon and McCartney, and featured in their early live sets as they honed their skills in the clubs of Liverpool and Hamburg.
The song was one of the early tracks the Beatles recorded in September 1962 with producer George Martin, who eventually chose it to be the band's first single.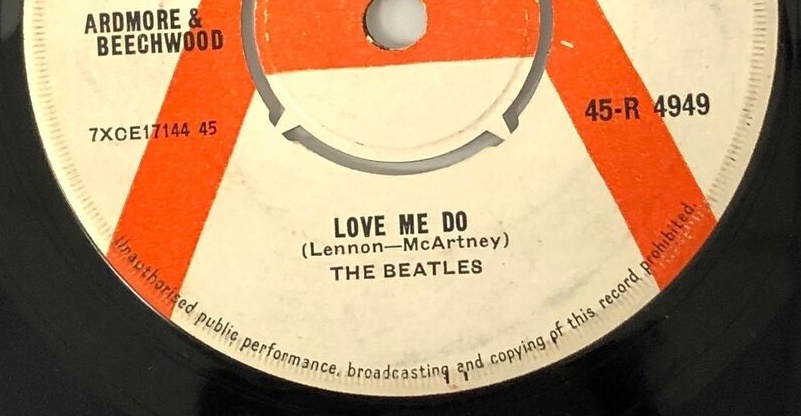 The Parlophone demo copies proved popular with radio DJs, and attracted enough airplay that the single reached #17 in the U.K charts in October 1962.
McCartney later described how the release of the single was a seminal moment for the band:
"In Hamburg we clicked. At the Cavern we clicked. But if you want to know when we 'knew' we'd arrived, it was getting in the charts with Love Me Do. That was the one. It gave us somewhere to go."
The moderate success of 'Love Me Do' provided the platform for the band to release their second single 'Please Please Me' three months later, which peaked at #2 and began the first true wave of 'Beatlemania'.