A complete set of Pokemon cards mint condition has sold for over $100,000 at Goldin Auctions in the U.S this week.
The set featured all 103 U.S first edition cards, each of which was graded in a perfect PSA GEM MT 10 condition.
Bidding started at just $25,000, but quickly rose to a final price of $107,010 during the auction which ended on August 10.
The first Pokemon trading cards were released in Japan in 1996, before hitting the U.S market in 1998, and in 1999 Wizards of the West Coast published the first full 103-card set.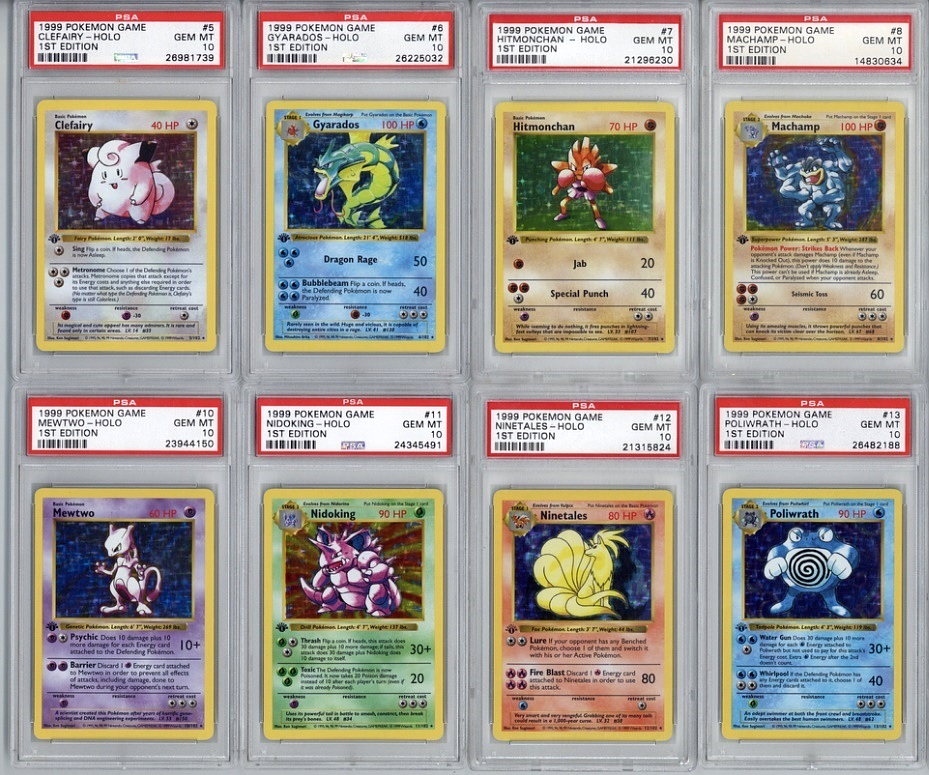 The cards sparked a craze, which combined with the huge range of video games, toys, cartoons and comic books, became a genuine cultural phenomenon.
Today Pokemon is the world's biggest media franchise worth an estimated $93 billion, with more than 23 billion trading cards sold around the world, and its characters are considered pop culture icons for a generation.
Prices for Pokemon cards had been steadily rising in recent years, driven by the nostalgia of collectors who grew up with them in the 1990s.
"For many Millennials, the original 1999 Pokemon video/card games remain a staple of their childhood, said the auction house.
"Some argue that it will become as important to modern collecting as the 1986/87 Fleer basketball set or the 1909-11 T206 White Border insert set."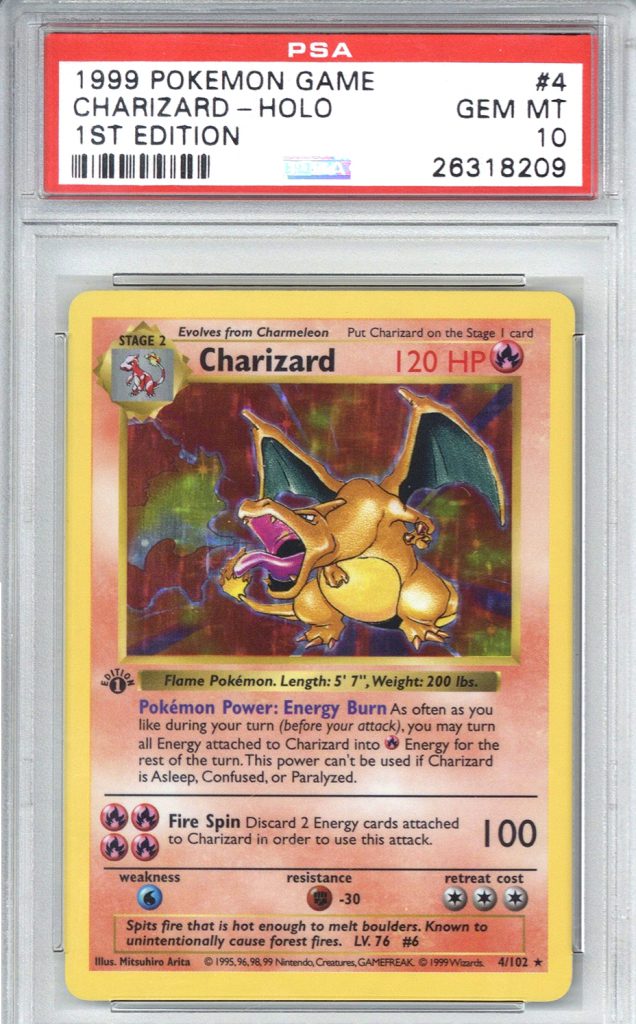 Despite the vast numbers of cards sold, the majority were regularly played with and traded by kids around the world.
The number that survived virtually untouched is much smaller, and in some cases there are less than 50 known examples graded in GEM MT 10 condition.
Although the set was complete, it didn't include the world's rarest and most valuable Pokemon card: the Pikachu Illustrator card.
This special card was only presented as a prize to winners of the CoroCoro Comic Illustration Contest in January 1998. It's thought that between 20 and 39 copies were produced, although how many of those that remain in existence is unknown.
Of the surviving cards, only 10 have achieved a 'mint condition' grade – and in 2016 one of those cards sold at Heritage Auctions for an incredible $54,970.