Rare autographs and memorabilia, from Lyndon Johnson to Led Zeppelin, lead the current sale at One of a Kind Auctions.
The auction, which runs online until October 9, offers more than 260 lots spanning three centuries of political, pop culture and historic memorabilia.
Amongst the most unique lots is a personally owned and worn Stetson hat belonging to U.S President Lyndon B. Johnson.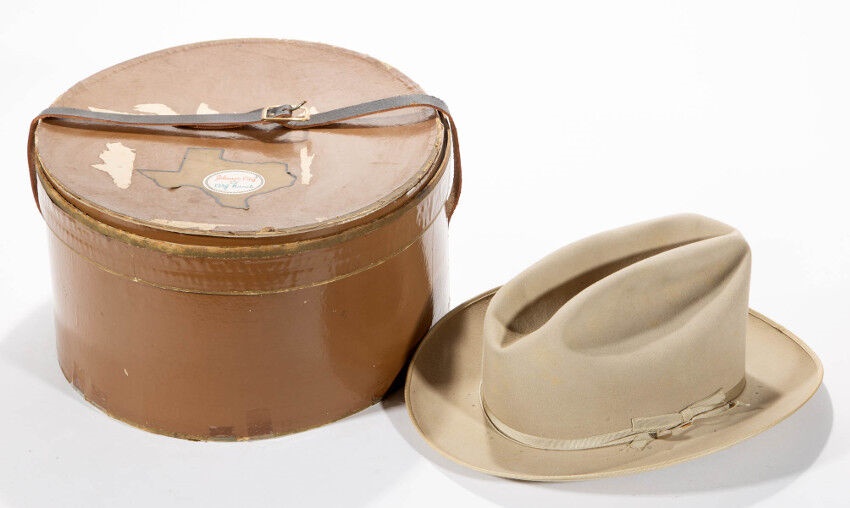 The black leather sweatband is inscribed "Made by Stetson / Especially for / Lyndon B. Johnson", and comes in its original hat box, which bears a map of Texas and a label which reads "Johnson City LBJ Ranch".
Johnson reportedly gave the hat to Bill Burrows, a close member of his White House staff, and this fantastic personal piece of Presidential memorabilia now comes with an estimate of $3,000 – $4,000.
The hat is just the tip of the iceberg when it comes to political memorabilia in the sale.
Further notable highlights include a Presidential appointment signed by James Garfield in June 1881, during his brief four-month term before he was assassinated (est. $7,000 – $8,000); and a land grant signed by the pioneering inventor and Founding Father Benjamin Franklin in March 1788 (est. $7,000 – $8,000)
Away from politics, another standout lot is a genuinely rare signed photograph of screen icon Greta Garbo.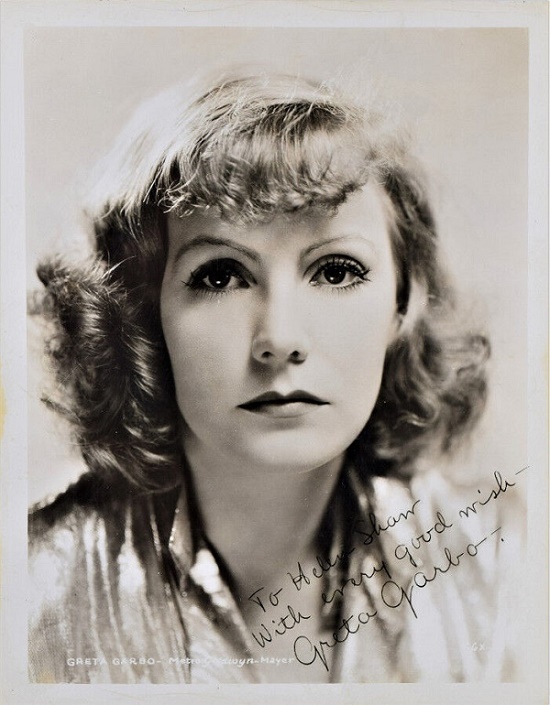 Garbo rose to fame as one of the world's most during the silent and golden eras of Hollywood, but she completely retired from acting at the age of just 35 and spent the rest of her life as a reclusive art collector in New York.
Items signed by Garbo are considered highly rare, as she was extremely private throughout her acting career and even more so following her retirement.
The photograph is inscribed to Helen Shaw, a renowned fly-tier once described as the "Greta Garbo" of fly fishing, and is expected to sell for up to $9,000.
For rock fans there's an equally sought-after Led Zeppelin signed photo, featuring the autographs of all four original band members Robert Plant, Jimmy Page, John Paul Jones and John Bonham.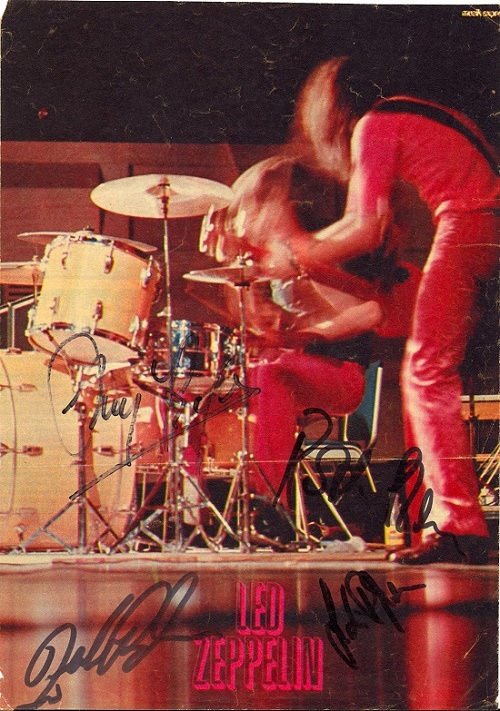 The value of autographed Led Zeppelin memorabilia has soared in recent years, and fully-signed items are increasingly rare, meaning the magazine photo could fetch up to $5,000.
Further historic signed images include a postcard signed by the pioneering aviator Wilbur Wright, which shows him performing flights in his Wright 1907 Model Flyer at an air field in Le Mans, estimated at $6,000 – $8,000; and a photo signed by Howard Hughes, following his record-breaking around-the-world flight in 1938, valued at $2,000 – $3,000.
The auction will offer something for almost every collector, including a Babe Ruth signed baseball; Beatles signed business checks; handwritten letters from Barack Obama, General Patton and Theodore Roosevelt; and even a copy of Playboy issue #1, featuring Marilyn Monroe.