Lee Harvey Oswald's last paycheque from the Texas Book Depository is heading for sale at Heritage Auctions in Dallas next month.
Described as one of the most "intriguing" items of Oswald memorabilia to surface in recent years, the cheque is expected to sell for more than $20,000 when it goes up for auction in Dallas on February 22-23.
The cheque for $43.47 covered Oswald's final week of employment at the book depository, where he worked as a shipping clerk for a minimum wage $1.25 an hour.
This included his last day at work on November 22, on which he assassinated President John F. Kennedy and was later paid for his time.

Lee Harvey Oswald originally began working at the Texas Book Depository on October 16, 1963 and was described by his supervisor Roy S. Truly as an above-average employee who "did a good day's work".
On the morning of the assassination he was spotted by his colleagues reading a newspaper in the break room, making a phone call and generally behaving calmly for a man about to commit murder.
After firing the fatal shots from a sixth floor window, he was encountered down on the second floor by an armed police officer – but was allowed to pass when his supervisor identified him as a staff member.
Oswald was last seen in the building by Mrs. Robert Reid, who told him "The President has been shot". Oswald simply mumbled something, took a sip from his can of Coca-Cola and quietly left his place of employment for the last time.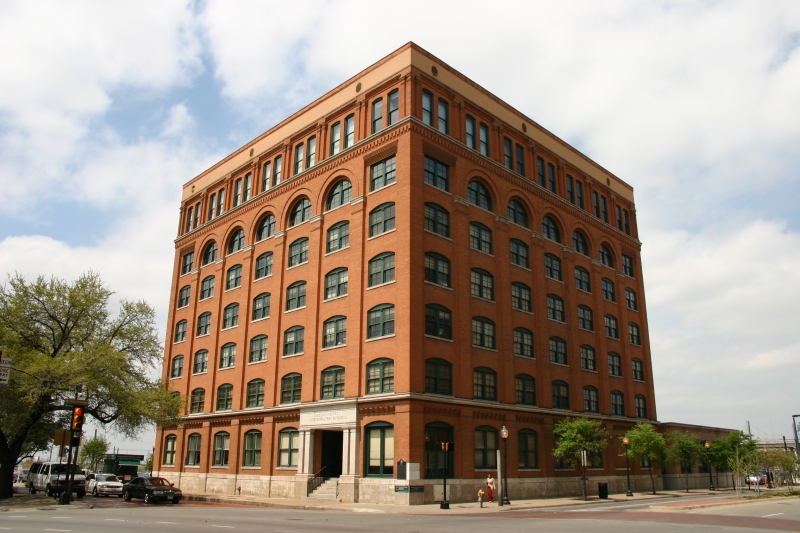 Two days later, having been arrested for the murders of Kennedy and Dallas police officer J.D Tippet, Oswald was himself shot and killed on live television by Jack Ruby.
Then on December 3 his final paycheque from the depository was issued to his wife Marina, now a widow with two young children to support at the age of just 22.
She instructed her lawyer John Thorne to cash the paycheque for her, and having done so it remained amongst his personal files for decades.
Soon after Marina also sold several of her husband's possessions, including his Russian diary and a photograph of him holding the Kennedy assassination rifle, to wealthy collectors.
And fifty-seven years on, the fascination (and demand) for Lee Harvey Oswald memorabilia remains stronger than ever.