Two of the five most valuable watches to be sold in the New York watch auction of December 9 – 10 are by a living independent watchmaker. If F.P. Journe's timepieces exceed the top estimates, both will be million dollar watches.
Journe is in good company, ranked – and priced – alongside Patek Philippes and Rolexes.
But while those companies can celebrate centenaries, when Journe put out anniversary specials in 2019 it was just the 20th anniversary of his company.
Two masterpieces
The two watches both carry estimates of $500,000 to $1million.
They are:
A Tourbillon Souverain from 1999.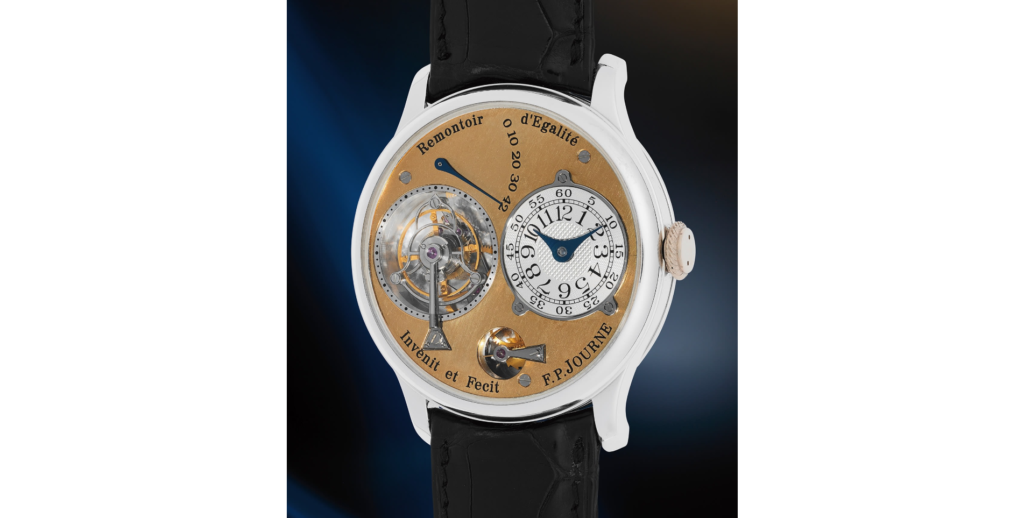 The model that launched F.P. Journe was a brand is notable for its pioneering use of a tourbillon and remontoire d'egalité.
A tourbillon is a mechanism, invented in 1801, that improves watch accuracy. A remontoire is an internal source of power, a spring that can recycle some of the energy of the movement to keep the watch movement moving at a constant pace.
Journe was the first maker to put a tourbillon in a wristwatch in 1992. This reference, launched at Baselworld in 1999, was the first to combine that with a remontoire.
Chonomètre à Résonance "Pre-Souscription"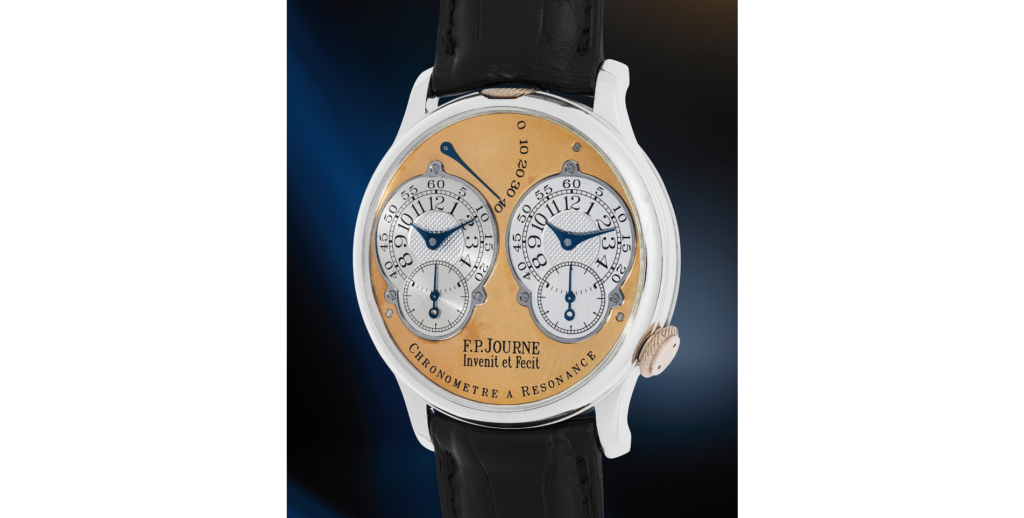 This watch is an unmatched pair with the first, and is just as innovative.
Journe sold his first watches by Souscription: buyers paid before the pieces were made.
He sold 20 tourbillon models and those buyers were offered the chance to buy the first 20 of this watch. This model comes from a series ordered before those: the "Pre-Souscription" watches. The 00 in the watches serial number records it was made in 2000.
It is another wristwatch first, using a résonance mechanism used only in clocks from its invention in the 18th century.
Its platinum case and yellow gold dial match it with the tourbillon (43/99T).
Both watches are in incredibly good condition. Both are estimated to realise between $500,000 and $1million.
Why collectors love Journe
François-Paul Journe was born in Marseilles but works in Geneva.
His fame in the watchmaking industry predates his independent brand.
It is since F.P. Journe's 20th anniversary in 2019 that interest in his work, and prices, have really soared.
He is very obviously a great watchmaker. And he innovates continually, while reflecting the best traditions of watchmaking.
Journe's very first watches are handmade, and visibly so – not every line is straight.
This short history gives a trajectory to his work that is hard to collect in more established brands.
And as prices rise, so investors and speculators are drawn to the brand. Journe's extremely limited supply means any sale is an event.
Phillips, who host the New York Watch Auction NINE on December 9 – 10 describe this pair of watches as "near the apex of F.P. Journe collecting."