A ring that may link late rapper Tupac Shakur to a Los Angeles gang is leading the bidding in a huge online auction of hip hop memorabilia that closes tonight, March 3.
The Legends of Hip Hop sale is being hosted by specialist music collectibles site Gotta Have Rock and Roll.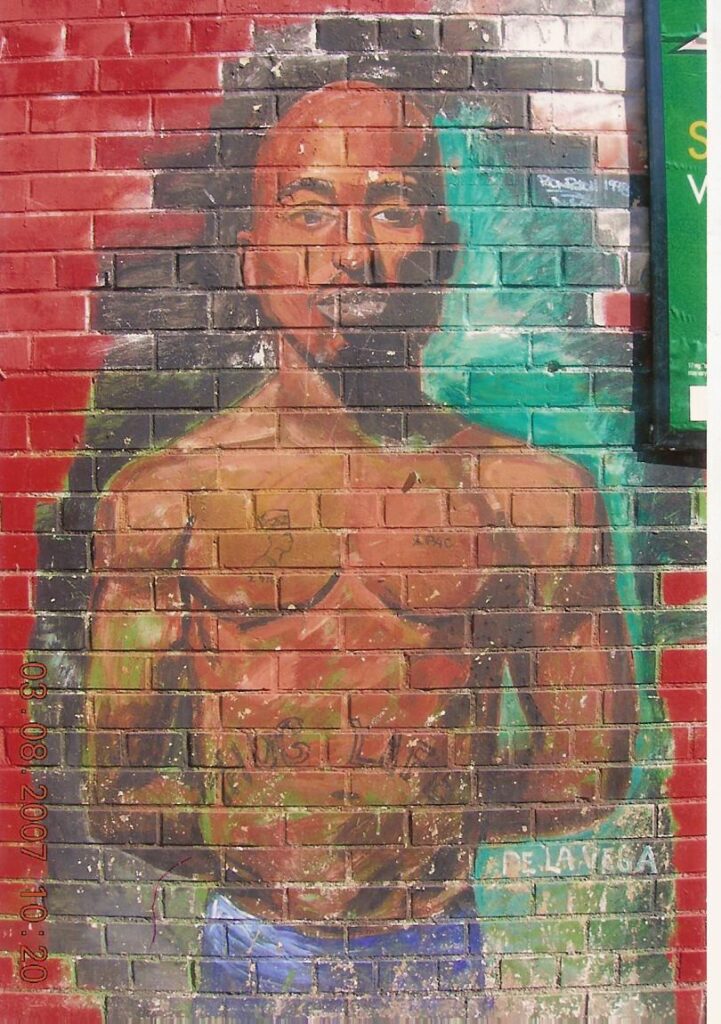 It marks the 50th anniversary of Hip Hop.
Although musical and cultural scholars find the form's roots extending back decades and even centuries, this anniversary marks the foundational mixing of breaks by DJ Kool Herc (real name Clive Campbell).
Herc's twin turntables have spawned a globe-spanning family of genres.
Hip hop's claims to street authenticity carry more credence than almost any other musical style. But it is also now undoubtedly mainstream both commercially and culturally.
Has that acceptance translated into returns for collectors though?
It doesn't come much more establishment than Sotheby's. The auction house has been hosting hip hop sales in New York since 2020.
It was at Sotheby's that a plastic crown – yes, plastic – worn by Notorious B.I.G. for an iconic "King of New York" photoshoot achieved $600,000. Poetry written by a pre-teen Tupac sold for more than $300,000.
A debut painting by London rapper Skepta sold for around $100,000 last year.
Tupac's MOB ring is leading the way in the Legends of Hip Hop sale with a bid today of $33,000, exceeding the top estimate of $30,000.
The ring was worn in the All About U video. It's possible that M O B stands for Member of Bloods, linking the rapper to the Los Angeles-founded crime syndicate.
Shakur features strongly in the sale bill. Artefacts associated with him, N.W.A (and group member Eazy E), Jay-Z, and Notorious B.I.G. round out the top 10 valued lots.
As hip hop sales are relatively new it can be hard to judge the value of items.
The Shakur ring was listed for sale at $95,000 on a memorabilia site as recently as 2021. No sale was reported.
Wu Tang Clan were pioneers of the NFT (non-fungible tokens) concept when they released just one copy of an album in 2015. Once Upon a Time in Shaolin was snapped up for $2.7 million by so-called "pharma bro" Martin Shkreli, who was subsequently snapped up by the US justice system, who currently have custody of the record.
It is a sad fact of the memorabilia world that pieces associated with artists who have passed away are more likely to be more valuable.
Tupac's 1996 death remains mysterious, and is the subject of huge amounts of speculation that only add to the interest in the star.
Items associated with him have previously broken hip hop price records. In 1999, his prison ID card was a record breaker when it was sold for $30,000, a price it would surely easily top now.
The Legends of Hip Hop auction has around 100 items for sale, with estimates starting at $100. It ends this evening, March 3.