An original Concorde nose cone could fetch more than $350,000 when it hits the auction block in the U.K next week.
The iconic cone, from one of the 20th century's most famous aircraft, will be offered for sale on June 20 at Humbert & Ellis with a pre-sale estimate of £200,000 – £300,000 ($250,000 – $380,000)
"This is a hugely exciting item that is truly one of the most recognisable design icons of the 20th century- a masterpiece of form and function," said auctioneer Jonathan Humbert.
"The auction has already generated global interest amongst aviation enthusiasts and collectors but also art and engineering lovers. A rare investment opportunity for a globally recognised item."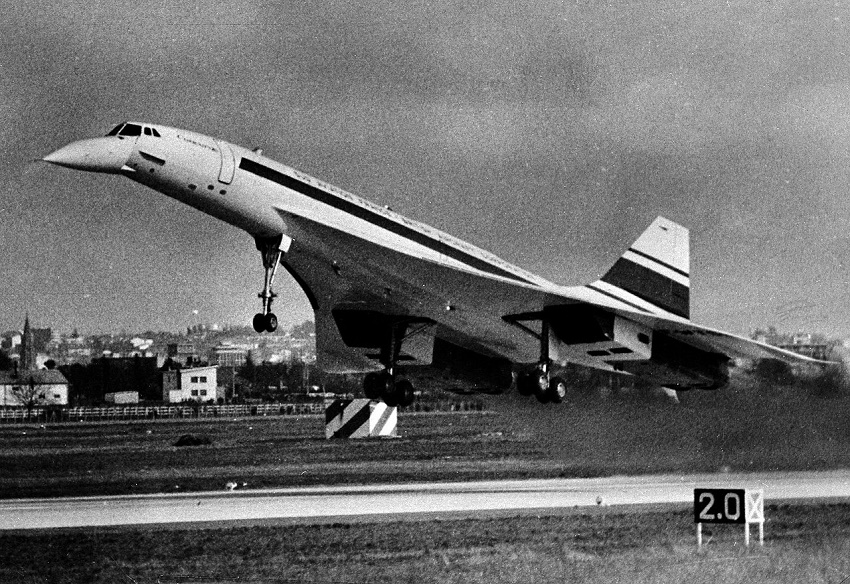 According to the auction house, the cone was used during testing of the aircraft when it first launched in 1969.
Two initial prototype versions of the supersonic aircraft were built: one by Aérospatiale in Toulouse, France and the other by BAC in Bristol, U.K.
Concorde's famous droop nose cone was designed and built separately by Marshall Aerospace in Cambridge, U.K, by a team led by Sir Norman Harry OBE.
A total of 20 Concorde aircraft were eventually built, including six prototypes, at a cost of approximately $160 million each (in today's money).
The aircraft was capable of achieving a speed of 1,354 mph, over twice the speed of sound, and could fly from London to New York in less than 3.5 hours.
The plane eventually entered commercial service in 1976, and operated for 27 years until 2003 when it was eventually retired, three years after the tragic crash of Air France Flight 4590 which killed 109 people.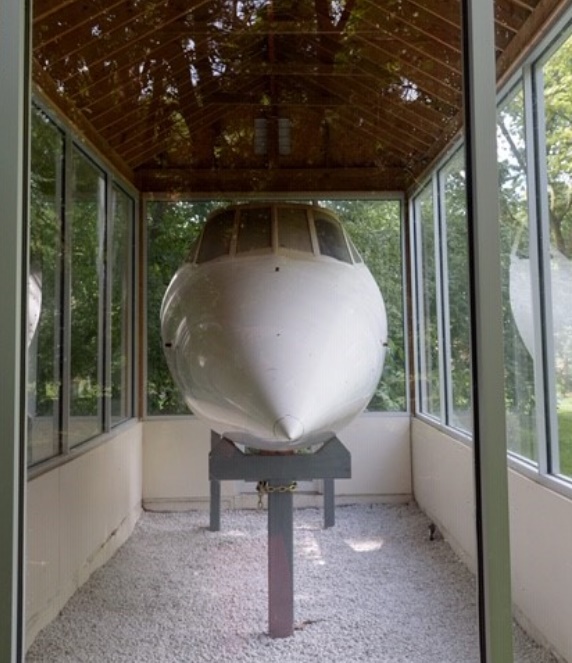 During its service Concorde became a symbol of wealth and status, as flights aboard the aircraft were hugely expensive. It also became the most instantly-recognisable aircraft in the world, and in 2006 it was voted as Britain's most iconic piece of 20th century design.
The nose cone offered at Humbert & Ellis originally sold in London back in 1995, during a Sotheby's auction featuring the aviation collection of British businessman Wensley Haydon-Baillie.
It was purchased by the Iranian aviation pioneer and entrepreneur Farhad Azima, and is currently housed in a specially built glass 'hangar' at his home in Kansas City, Missouri.
The cone measures almost 7.5 metres long and stands 1.5 metres high, and comes complete with its pilots visor and internal hydraulic rams for its operation.
Humbert & Ellis previously sold another Concorde nose cone at auction in February 2018 for £63,000 ($80,000), although that example was an unused cone dating from the 1970s.