Oxford's Bodleian Library is hosting an exhibition that focuses on JRR Tolkien, author of fantasy classics The Lord of the Rings and The Hobbit.
Titled Tolkien: Maker of Middle-earth, it will showcase a collection of 200 documents, curios and artefacts that tell the story of Oxford's most celebrated resident.
Included are some of Tolkien's original illustrations for many of the places and people of Middle Earth (he was a keen draftsman). Perhaps the highlight of the show will be the author's original map for his imagined landcape, which the Bodelian Library acquired for around £60,000 ($80,569) in a private sale in 2016.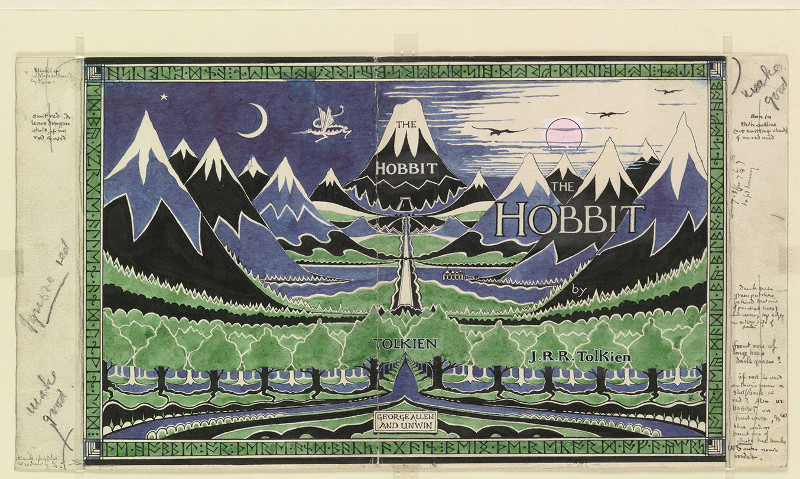 Elsewhere there are exhibits on the development of the Elvish language and a series of fabulously nerdy letters between Tolkien and his legions of fans. Other documents offer a view of the man in his soldiering years during the first world war.
He joined up in 1915 and was sent to France in 1916, where he lost many of his closest friends and was eventually brought home with trench fever. This horrific experience would colour the landscapes of his books.
Tolkien will also be present in a selection of well-used tobacco pipes and his favourite chair.
Chris Fletcher, the Bodleian's keeper of special collections, told the Oxford Times: "What is amazing is that this is a unique opportunity to see all aspects of his life brought together for the first time in one space to show the range of his activities, as a student, a soldier, an author [and more].
"We have manuscripts of The Hobbit and The Lord of the Rings. I thinks it's the first time that has been borrowed from the USA.
"It gives you an intimate sense of the man himself – the private life and professional. I also find the fan mail really fascinating."
The exhibition can be viewed from June 1 to October 28 at Weston Library in Oxford's Broad Street. Entrance is free.