A painting by the Bristolian street artist Banksy is reported to have achieved a record £1.5m ($1.9m) in a private sale this week.
The work was included in the Banksy: Greatest Hits: 2002-2008 exhibition at Lazinc Gallery in Mayfair, London. The gallery belongs to Steve Lazarides, who was Banksy's agent from 2002 to 2008 and is largely credited turning the street artist into a global phenomenon.
We don't know which of the works reached this figure as the gallery is staying tight lipped. Nevertheless, it's a solid increase on the previous record of $1.8m set for Keep it Spotless (a collaboration with Damien Hirst) back in 2008.
Some of the works in the exhibition are from Lazarides own personal collection, while others have been sourced from collectors. Classics including Love is in the Air (2006), which features a protester throwing a bunch of flowers, are displayed alongside lesser known works.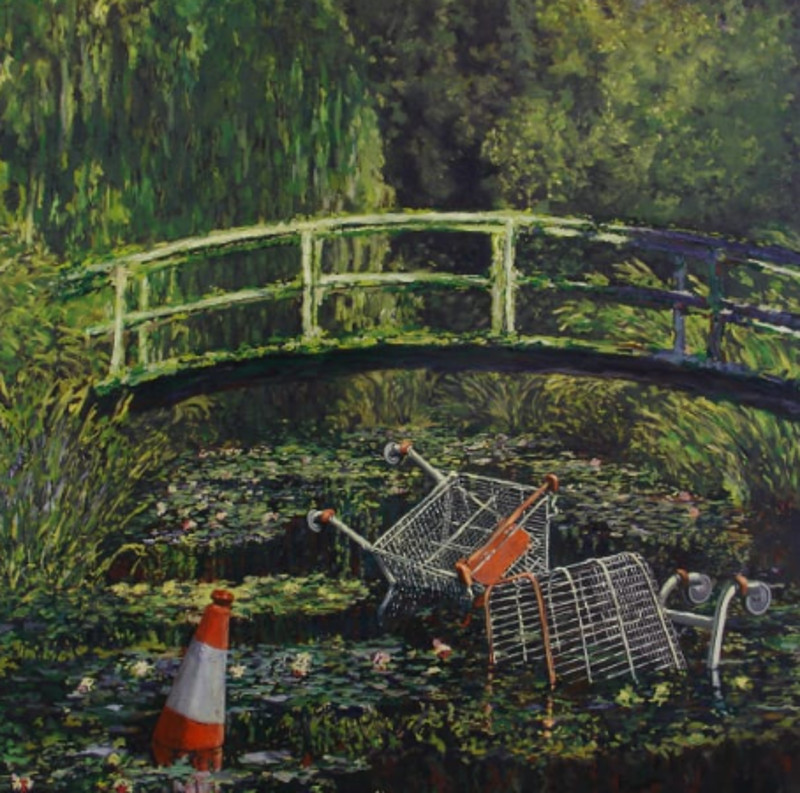 Running from July 12 to August 25, with free admission, it's likely to be one of the best attended shows in London this year.
Lazarides comments: "Banksy has made himself the artist of the people. He belongs to the people – his popularity is because of them.
"It's our mission to show all elements of his work externally and give the public the opportunity to experience it, when museums and galleries won't.
"Banksy has always been able to transform a very complicated subject matter into its lowest common denominator, democratising the art world and making it accessible to all."
Another part of Banksy's appeal is the mystery around his identity. Over the years a number of names have been put forward, but few have been quite as convincing as Robin Gunningham.
Little is known about Gunningham, save that he grew up in Bristol and used to play football for local pub side the Easton Cowboys.
Art sales site MyArtBroker is offering an original work by Gunningham, a cassette cover produced for a Bristol ska band named Mother Samosa in 1993. It displays a clown wielding a knife, along with the title "Oh My God It's Cheeky Clown".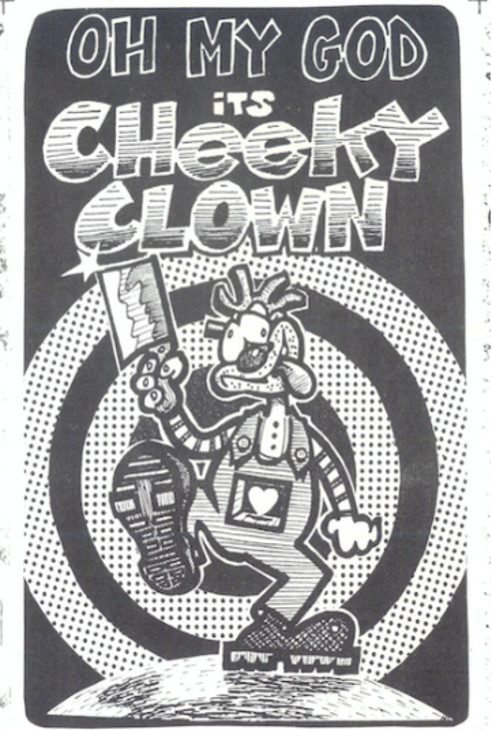 Jack Syer of MyArtBroker told the Bristol Post: "What we do know is that the front cover is credited to Robin Gunningham whose identity is up to individual interpretation.
"It's a name that is widely speculated over online but this may be the first artwork that has escaped into the public domain that can be indisputably accredited to him."
The Post reports the work is priced at £4,000 ($5,285), which would be an awful lot for a piece of cover art by an unknown artist.  On the other hand, if it can be attributed to the world's most bankable graffiti artist that sum starts to look like a bit of a bargain.