A bulletproof Cadillac once owned by the infamous gangster Al Capone has gone up for sale in the U.S, with a price tag of $1 million.
The historic ride is being offered by Celebrity Cars Las Vegas, and comes with a well-documented history tying it to one of America's most notorious criminals.
The 1928 Cadillac Town Sedan was one of two Capone purchased in 1928 from Emil Denemark, a car dealer in Chicago with close personal ties to the mob.
At the time Capone was riding high as boss of the Chicago Outfit, and was seen as untouchable thanks to his corrupt links to City hall and the Chicago Police department.
However, he faced a constant threat from the city's Northside Gang who murdered several of his associates and became increasingly security conscious, which led him to create one of history's very first armoured cars.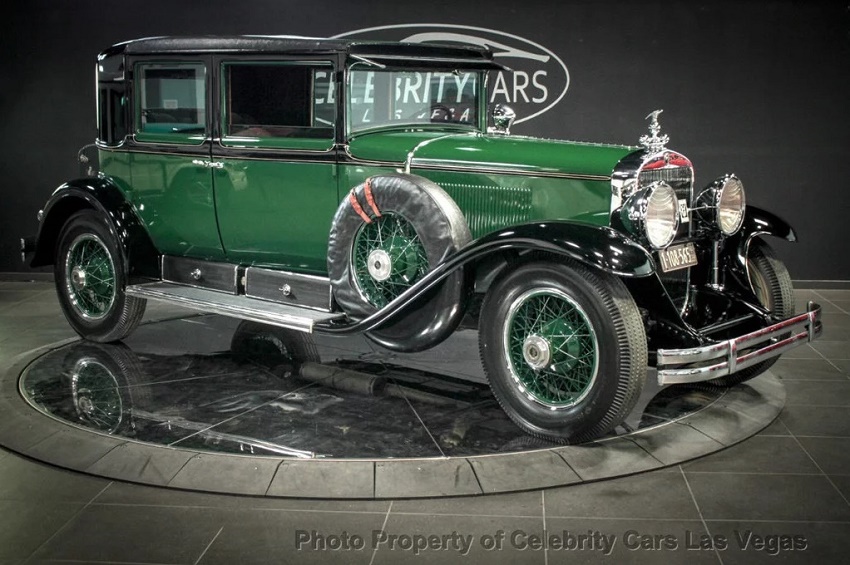 The story of the car was related in a first-hand interview by Richard 'Cappy' Capstran, whose father Ernest Capstran ran an auto body shop and customised the car for Capone.
Ernest had previously repaired another car owned by the Capone crime syndicate, and soon after the brand new 1928 Cadillac was delivered to his garage.
According to Capstran, Capone's men also arrived with the thick bullet-proof steel plate and explained how they wanted it installed. "My dad said, 'we don't do that kind of work here.' And they said 'you do now.'"
The car was also fitted with bullet-proof glass in the windows, and the rear window was altered so that it would drop down quickly in case the passengers needed to return fire.
Richard Capstran was ten years old at the time and helped his father with the job, sanding the body down between layers of lacquer.
According to the story, Capone came by the auto shop to pay Ernest Capstram in person and gave him double the asking price – presumably in return for his confidentiality. He also gave young Richard a $10 bill for his "excellent work", and the family never spoke about the job again.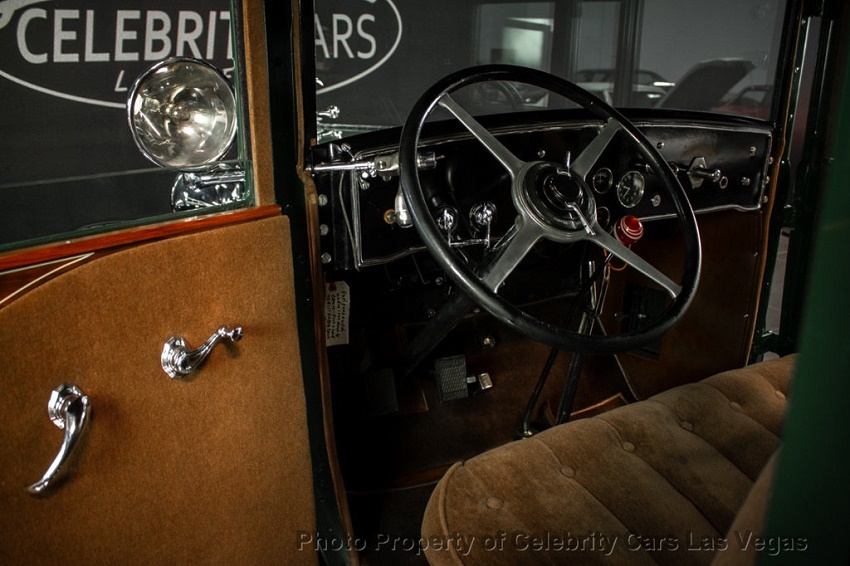 Three years after he acquired the car, Capone was prosecuted for tax evasion and sentenced to 11 years in prison. Federal officers confiscated several of his vehicles, but the bullet-proof Cadillac escaped their attentions and instead it began a career in show-business (so to speak).
In 1932 an agent working on Capone's behalf sold the car to the owners of a travelling carnival, who hoped Capone's notoriety would attract business. But the venture failed, and the Cadillac was soon shipped across the Atlantic to new owners in England.
Capone's car was exhibited at a Southend-On-Sea amusement park and later at the Blackpool Fun Fair, and attracted enough attention that in 1939 the U.S Government reportedly asked the British Government to remove it from display due to the "poor public relations it could cause by pointing up American Gangsterism."
In 1958 it returned to the U.S and for decades passed through the collections of museums including the Niagara Falls Antique Auto Museum and B.H. Atchley's Smoky Mountain Car Museum in Tennessee.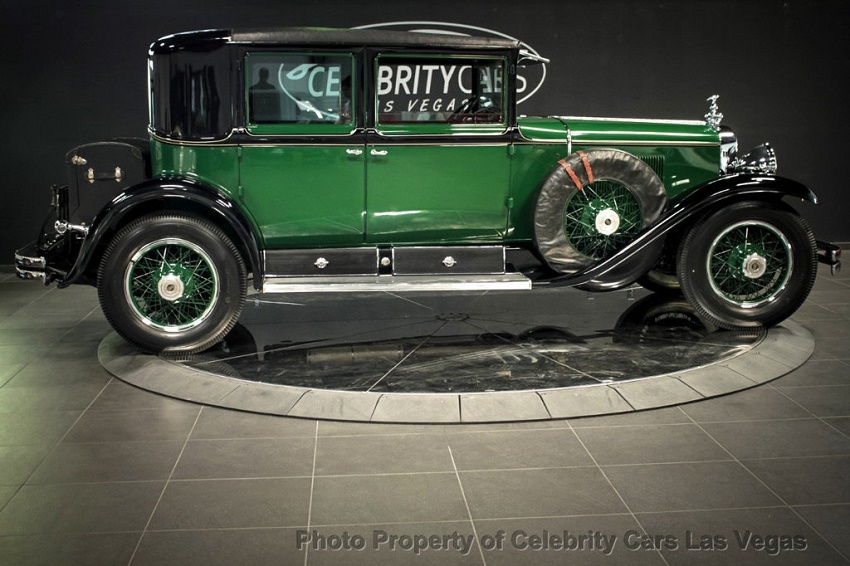 In 2006 the Cadillac was acquired by John O'Quinn, the celebrated Texas lawyer whose collection also included John F Kennedy's 1962 Lincoln Continental Bubble Top limo and a 1975 Ford Escort GL, once owned Pope John Paul II.
In recent years the market for Al Capone memorabilia has risen dramatically, with artifacts regularly exceeding their estimates at auction.
Notable examples include Capone's triangular diamond-studded pocket watch, which more than doubled its top estimate of to fetch $85,000 in 2017; a letter he wrote to his son which incarcerated in Alcatraz, which sold for $62,500; and a police arrest card complete with his signature and fingerprints, which sold in 2016 for $71,700.
The Cadillac last sold from O'Quinn's estate at RM Auctions back in 2012 for $341,000, so whether this market growth equates to the present $1 million asking price remains to be seen.
But whoever ends up as the new owner will be acquiring perhaps the ultimate antique American car, which combines U.S craftsmanship and innovation with a little glamour, murder and mayhem thrown in for good measure.